What Is The Brady Bunch's Barry Williams Doing Now?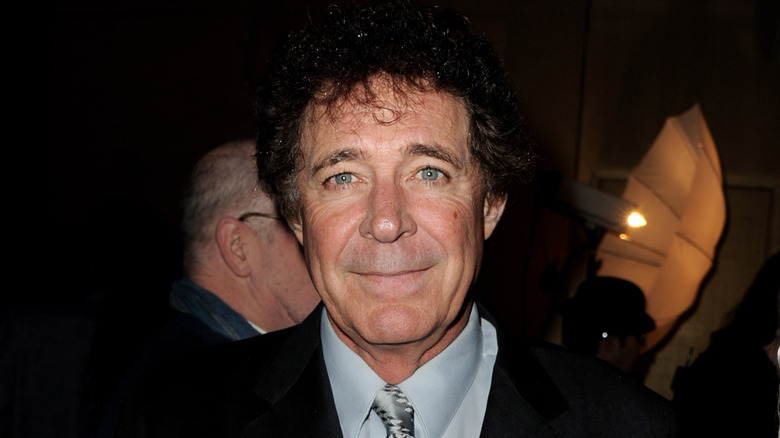 Kevin Winter/Getty Images
The Brady Bunch was only on the air for five years, but it's stood the test of time as one of the most beloved and endlessly watchable sitcoms in TV history. Barry Williams, who played the eldest Brady and all-around total sweetheart, Greg, has enjoyed a richly varied career in his time away from the iconic Brady house.
According to Country Living, since appearing on The Brady Bunch, Williams has had a stint on Broadway, and has appeared on other hit TV sitcoms including That '70s Show and Full House. He also has two children and has been married three times. The 64-year-old recently worked with his co-stars again on a very different kind of project that, thankfully, gave us another taste of the Brady family that we've been missing all these years.
Is Barry Williams still in touch with the rest of the Brady Bunch?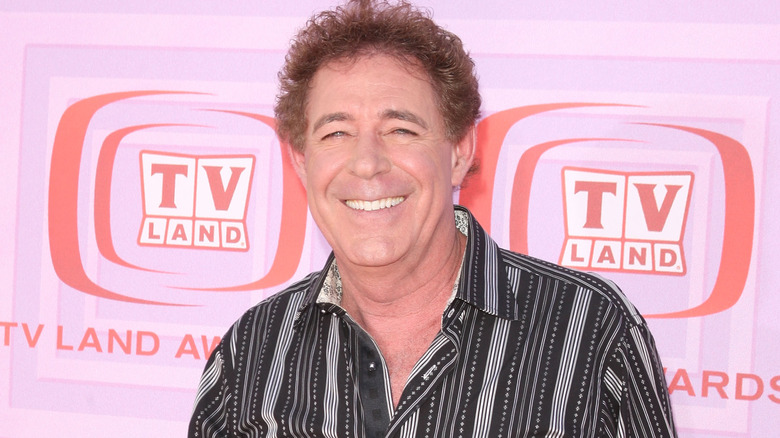 Jason Merritt/term/Getty Images
A Very Brady Renovation finds the six original Brady kids, including oldest daughter Marcia (aka Maureen McCormick) reuniting to remodel the iconic Brady property, which served as the house's exterior on the show, to look just like their TV home on the inside. HGTV described it as "one of the biggest programming events" the network has ever had, according to Country Living. 
The massive project, which seeks to restore the home to its kitschy, '70s-style glory, will add another 2,000 square feet to the structure but HGTV confirmed it won't alter the house's iconic exterior. The aim of the project is to honor the home's most memorable traits, from its iconic floating staircase to the wood-paneled living room.
Williams features in the second episode of the four-part series alongside Mike Lookinland, who played his younger brother Bobby, and Hidden Potential's Jasmine Roth. Pop Culture notes the trio had some fun remaking on-screen patriarch Mike Brady's den, even if they accidentally built one of the walls around Williams himself.
How does Barry Williams feel about his Brady Bunch days now?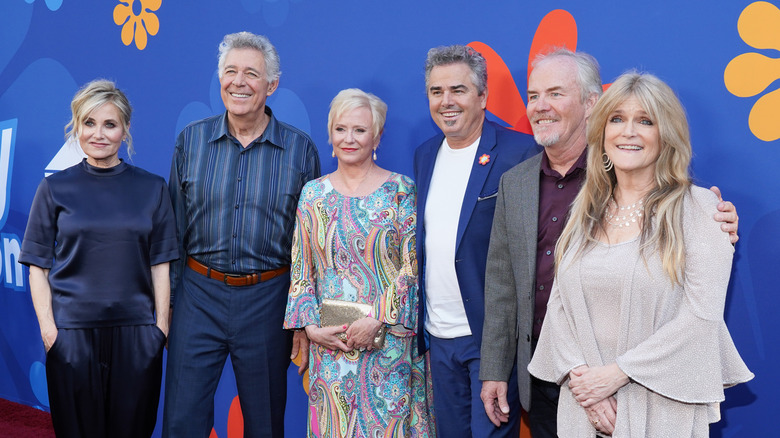 Rachel Luna/Getty Images
The veteran actor got emotional alongside his onscreen family at the premiere party for A Very Brady Renovation, telling Variety, "The memories are so powerful, the nostalgia is so strong — and this is a period of time we've talked about for our entire lives. It's not like we lived it and it went away, it stayed with us all this time," he explained. 
On the renovation of the home itself, which seeks to make viewers feel those same feelings of nostalgia themselves, he admitted, "To see the house put together like that, I think brought it all right to the forefront."