Former House Hunters Host Suzanne Whang Has Died At 56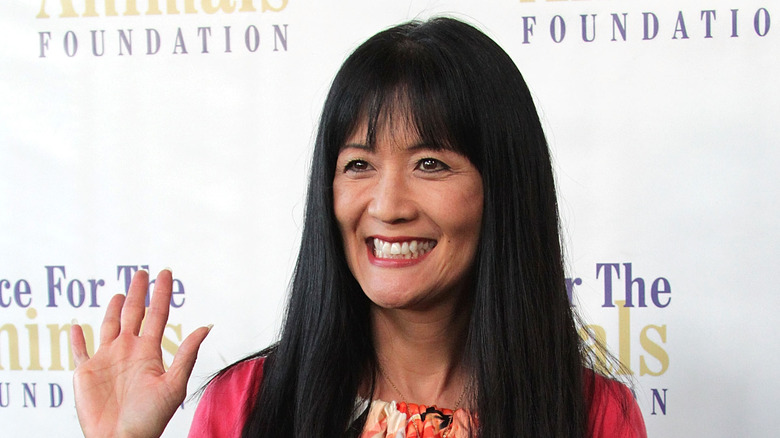 Frederick M. Brown/Getty Images
Former House Hunters host, Suzanne Whang, has died after a 13-year battle with breast cancer (via People). Whang hosted and narrated the popular HGTV show from 1999 to 2007, and was an actress on several other shows, including General Hospital, Criminal Minds, and Dexter. 
Whang's partner, Jeff Vezain, announced her death on Facebook in a heartfelt post that outlined her incredible spirit, determination, and optimism during her life and over the course of her illness. "Suzanne Whang (1962-2019)," it begins. "A lifetime of love, adventure, humor and bliss now lives in our memories. On Tuesday evening around 7:20pm, Suzanne breathed her last breath here at home, as I knelt beside her and caressed her."
Suzanne Whang was known for her incredible humor
Whang was well known for her sense of humor, which didn't stop after her cancer diagnosis. In March, friends held a fundraiser to help offset her rising medical bills, and Whang attended — with a super unique outfit. She dressed up a large tumor protruding from her chest, complete with googly eyes, and posted a cute photo talking about it, complete with a huge smile and a wave of her hand. 
"This is what I wore to my fundraiser yesterday!" she wrote on Facebook. "I put googly eyes, lashes, and lips on the tumor, named her Felicia (thanks to the brilliant mind of Jennifer Paz), and we all said 'Bye! to her."
Suzanne Whang's death impacts many people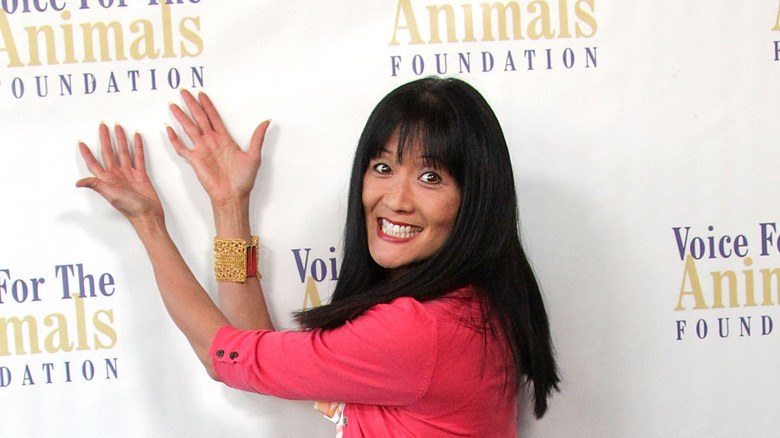 Frederick M. Brown/Getty Images
HGTV, where Whang hosted House Hunters for many years, also released a statement about her passing. "Suzanne was warm, funny and kind with a distinctive voice that made everyone feel at home," they wrote. "Our HGTV family mourns her loss and wishes to express deepest condolences to her friends, fans and family who knew and loved her."
Vezain wrapped up his post for Whang thanking those who have always loved her, and appreciating the thoughts of her many fans after her untimely death from breast cancer. "She was an amazing daughter, sister, friend, mentor and advocate," he wrote. "As I, her family and her closest friends process her transition, we ask for your prayers and loving thoughts. We have appreciated all of the kind words and memories shared on her Facebook page. It has brought much comfort."