The Real Reason RHOC's Tamra Judge Never Wears A Bra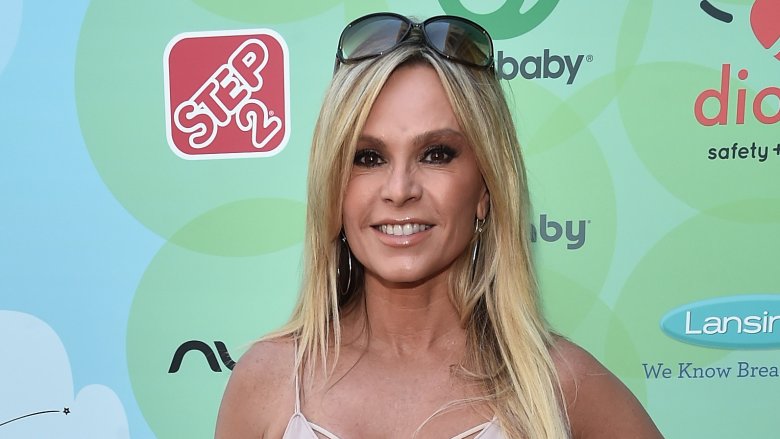 Alberto E. Rodriguez/Getty Images
Fans of The Real Housewives of Orange County know that Tamra Judge doesn't mince words. Whether she's talking about her castmates, her family, or even herself, Judge tells it like it is, and no subject is too taboo. 
Fans also also know that Judge tends to live up to her season 14 tagline — "These days, faith, family, and fitness are the only 'Fs' I give" — and certainly doesn't seem to give an "F" about modesty. In fact, one of the first things she does is whip off her bra if given the chance — especially if there's some booze, a hot tub, and the "tres amigas" (herself, Shannon Beador, and Vicki Gunvalson) involved. 
So when it comes to baring it all, and we do mean — ahem— baring it all, it shouldn't come as too much of a surprise that Judge isn't exactly shy about her stance on bras... or lack thereof.
What exactly does Tamra have to say about wearing the constrictive undergarment?
Here's how Tamra Judge pulls off going braless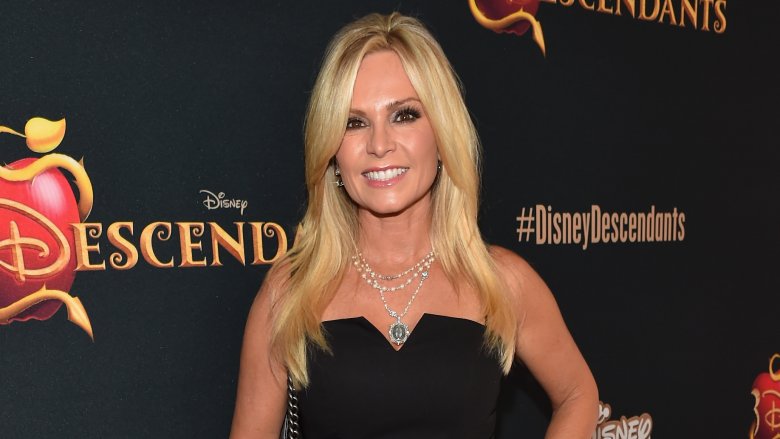 Alberto E. Rodriguez/Getty Images
"There's just one thing in my closet that I can't live without and that's my nipple covers because I hate wearing a bra! I just feel like it's tight, I just don't like wearing a bra," she told Bravo's The Lookbook. "So, the nipple covers, I get the basic, very thin — they're not thick so you don't look like you have pudgy nipples, 'cause that's worse."
Just because she's a reality TV star in Los Angeles' prestigious Orange County with access to the best of the best doesn't mean Judge is spending hundreds of dollars on pasties, though. She spilled all her bargain shopping secrets, revealing that she scores the nipple covers not from an exclusive designer at a prohibitive price, but from the local drug store. "They're super basic, you can get them at CVS. You can wear them for like, a month," Judge dished.
There is one downside to going braless, but it doesn't sound like it's going to compel the RHOC alum to squeeze into an uncomfortable underwire. "I'm the hardest person to mic on the show because I always have like, no bra on," she said.