Here's How Much Money Simone Biles Has Made As A Gymnast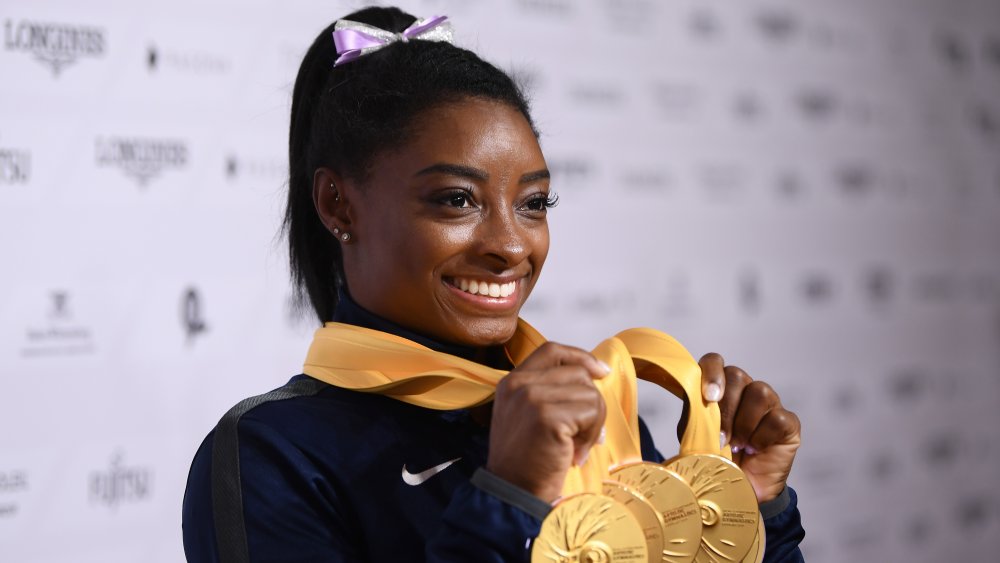 Laurence Griffiths/Getty Images
Who isn't a Simone Biles fan? The inspiring young gymnast isn't only a powerhouse athlete, but she also exudes some serious girl power vibes. According to her Team USA gymnastics profile, Biles was born on March 14, 1997, and she has already achieved a lot in her short life. 
Biles gained world recognition at the 2016 Olympics in Rio where she came away with four gold medals in team, all-around, vault, and floor, and one bronze medal on balance beam. That would have already been a lot for one career, but on October 13, 2019, she shattered a stunning world record when she won gold on the balance beam at the World Gymnastics Championships (per The Washington Post).
That gold medal broke the world record for the most world medals earned by a gymnast and was Biles' 24th gold medal, which was quickly followed by her 25th. With such an impressive athletic career, we've got to wonder — how much money has Simone Biles earned through her gymnastics?
Simone Biles made a lot of money at the 2016 Olympics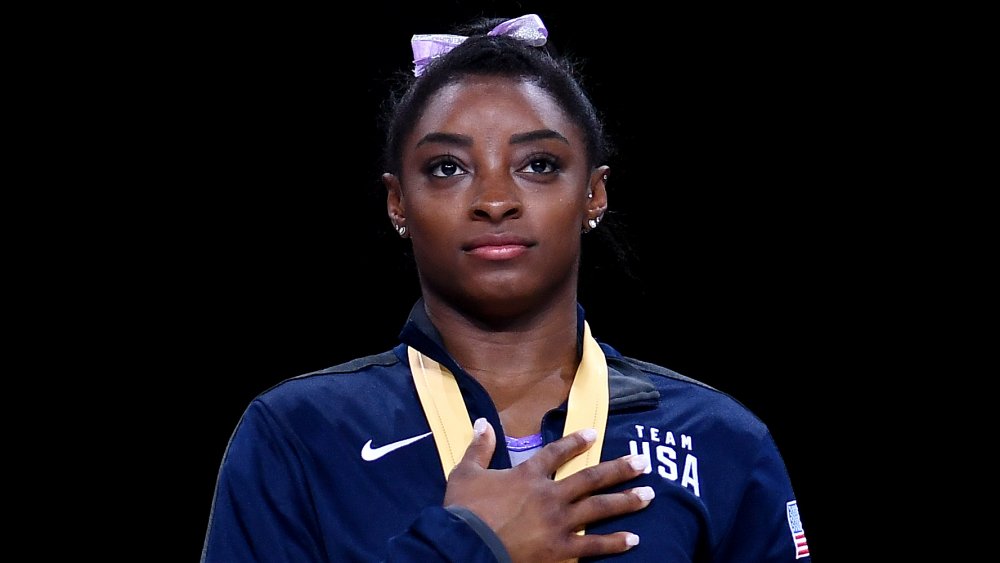 Laurence Griffiths/Getty Images
Simone Biles made a pretty penny at the 2016 Olympics alone. According to USA Today, the U.S. Olympic Committee doled out $25,000 cash for each gold medal, $15,000 for each silver medal, and $10,000 for each bronze. That means Biles' five medals earned her more than $100,000 (minus taxes).
A study from BBC Sport in 2017 reported that world championships don't pay as much, but Biles has still earned some money from her world championship medals. The study said that the women's all-around gymnastics champion earns just under $5,000.
Most of Simone Biles' money comes from endorsements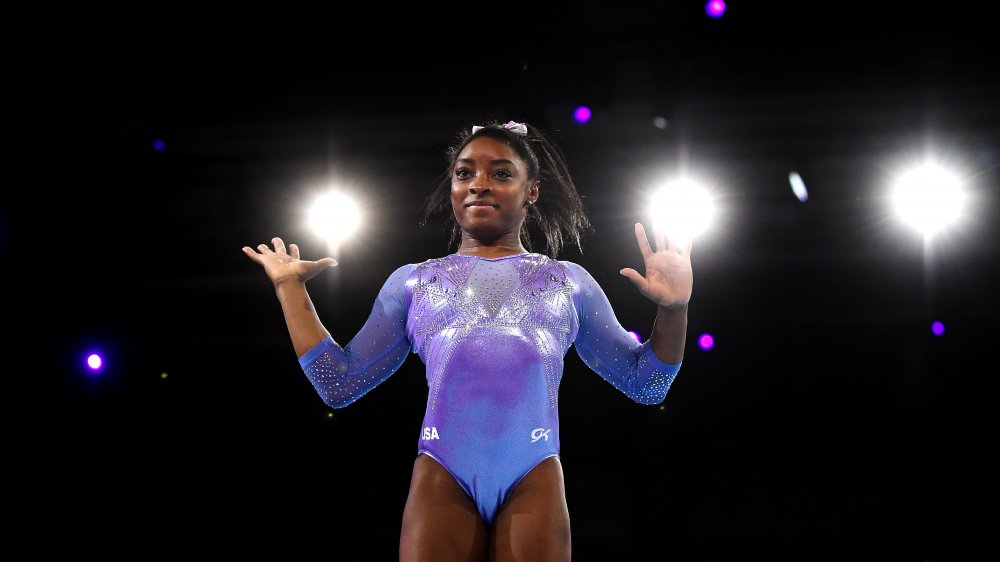 Laurence Griffiths/Getty Images
The majority of Simone Biles' income doesn't come from gymnastics, though, or at least it doesn't come directly from competition. The Olympic athlete rakes in quite a lot of cash through lucrative endorsement deals. In 2016, E! News reported that the athlete's net worth was $2 million — and this was before she won five medals at the Olympics. 
Most of that money was earned through partnerships with brands such as Kellogg's. Biles will no doubt pick up even more sponsorships and endorsements before she heads off to the 2020 Summer Olympics in Tokyo.