What Is Purple Shampoo, And When Should You Use It?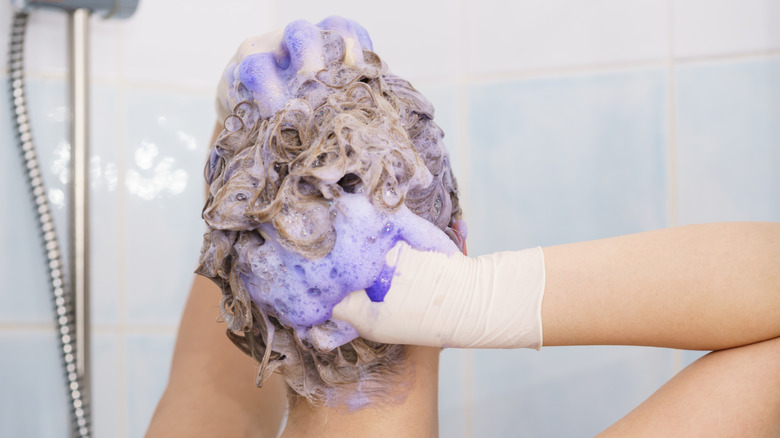 Shutterstock
If you're anything like us, you'll have noticed the increasing presence of purple shampoo on the shelves at your local drugstore. Something we previously only saw or heard about at our beloved hair salon, all of a sudden everyone seems to be talking about it. With claims that it's a revolutionary product all blondes should have in their hair care stash, we can't help but wonder if we should believe the hype? 
Let's start with what purple shampoo actually is. According to hair care brand, Redken, purple shampoo is "a shampoo with purple pigments that helps to keep undertones at bay. Think of it as your at-home toner that helps to beat brass." In other words, purple shampoo works to neutralize any yellow or brassy hues you may have in your hair, and cool the tone. For this reason, purple shampoo is a product aimed at those with blonde hair as their color is more susceptible to such tones.
How often should you use purple shampoo?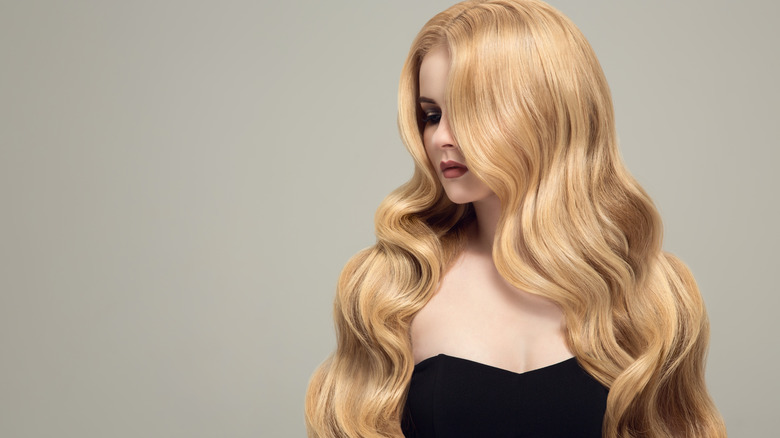 Shutterstock
"When I lift a client's hair (colorist speak for lightening), there is an undertone that comes up, which I like to call 'raw blonde,'" said Redken hair colorist Adina Doss. To achieve a richer blonde and eliminate unwanted color, Doss adds a toner. Purple shampoo is your DIY at-home toner. You should use it in between hair color appointments to keep your color looking healthy and fresh. Doss recommends color-treated blondes wash their hair with purple shampoo no more than once a week.
"Purple shampoo is not just for color-treated blondes. Natural blondes need it, too," said Jaclyn Harwood, who is another of Redken's hair experts. If you're a natural blonde, it's important to know that yellow or brass hues can be caused by the sun or heat styling, such as the use of hair dryer, or straightener. Invest in purple shampoo if you want to keep your natural color looking bright, or if you've spent a lot of time at the beach. Like color-treated hair, monitor your color and use the purple shampoo of your choice when you notice it's looking too warm or slightly dull, or, as Doss suggests, once a week.
So should we believe the hype about purple shampoo? Guess we'll have to try it for ourselves.