Shahs Of Sunset: Are Lilly Ghalichi And Dara Mir Getting Back Together?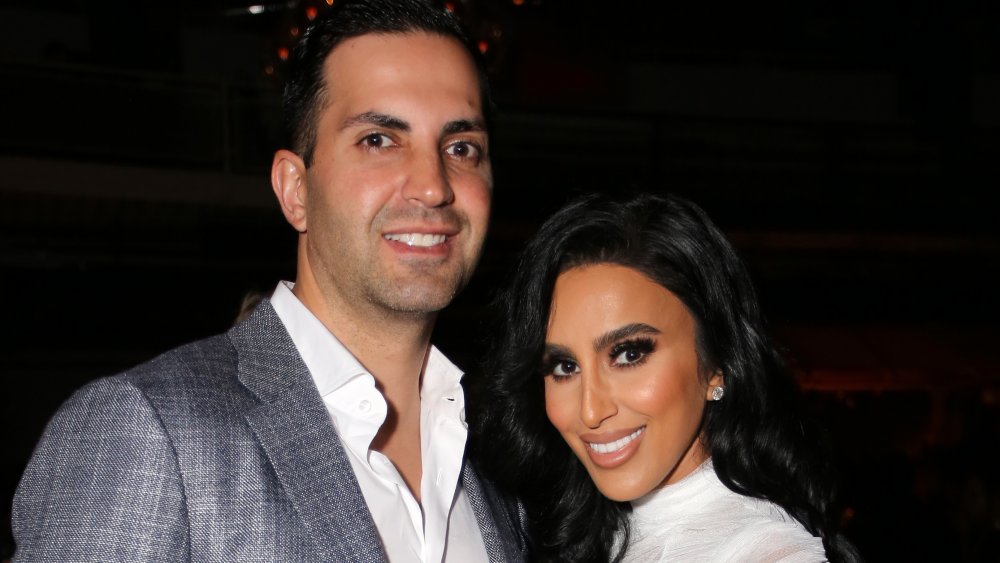 Rachel Murray/Getty Images
Just two months after Shahs of Sunset alumna Lilly Ghalichi's husband Dara Mir filed for divorce, the two have been spotted in real life and on Instagram kissing and spending time with their daughter. In addition to the photos obtained by TMZ, the former Bravo personality and eyelash expert posted a picture to her Instagram story referring to Mir as "my husband." Now, it seems that the divorce may not go through. 
The photos, along with Ghalichi's Instagram story from yesterday, prompt the question: Are they getting back together? 
Lilly Ghalichi and Dara Mir's marriage has had its ups and downs
Rumors of Ghalichi and Mir splitting up started to circulate in February of this year, nearly six months after the birth of their daughter Alara. The rumors began to spread via social media after Ghalichi allegedly removed photos of Mir off of her Instagram, according to an exclusive story by Page Six. In the report, Ghalichi released a statement shutting down the rumors. However, she still admitted that they faced challenges in their relationship. 
"Dara and I care for each other very much," Ghalichi told the outlet. "He personally is not a public person, and...[being] with a partner that wants me to be as conservative, private and inactive as possible on social media can be challenging at times." 
The entrepreneur stated that from then on, she would be sharing nothing about him online and manage the page strictly as "Lilly Ghalichi" instead of "Lilly Ghalichi Mir."
Lilly just referred to Dara as her 'husband' on social media
TMZ first reported that Mir had filed for divorce back in August, citing "irreconcilable differences" as the reason for the split. There was no official date of separation, and Mir requested that the court terminate any ability to award spousal support to Lilly. 
The outlet obtained photos of the pair at their daughter Alara's first birthday party this past Sunday, prompting questions of a possible reconciliation. In the photos, they are seen kissing and holding each other with smiles on their faces and wedding rings on their fingers. The idea of a possible reunion was also fueled by Ghalichi's Instagram story from yesterday, where she shared an image of the two of them on a swing with Alara, captioning the post, "My husband sent me the cutest photo I have ever seen." 
As for any official announcement of a divorce or a reunion, Ghalichi has yet to reveal any information on social media, but calling Mir her husband on Instagram certainly gives fans something to hope for.