The Most Expensive Lipstick In The World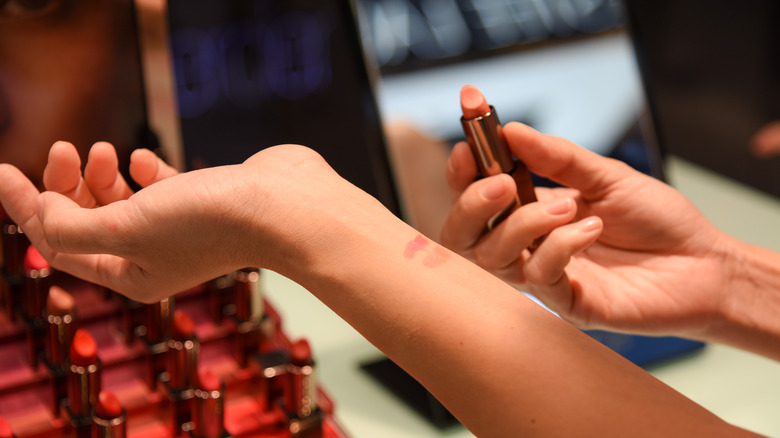 Shutterstock
Who hasn't walked up to the beauty counter of an upscale department store, looked at different shades and brands of lipsticks, tested a few labels whose lippies are priced north of $35, sighed, then drove to the closest Target to snag a similar shade at a friendlier price point? 
When we tell ourselves we're paying a hefty price to snag luxury makeup just so we can carry an upscale shopping bag, we'd only be half right. Danny Griffin, Vice President of Product Development at Kevyn Aucoin Beauty, told Beautylish that there is more to pricing than just pretty packaging. "The higher price point opens up a host of ingredient options that aren't always possible at the lowest price point," he said. "In many cases, a higher-priced lipstick will outperform its drugstore client."
Expensive lipstick is expensive for a reason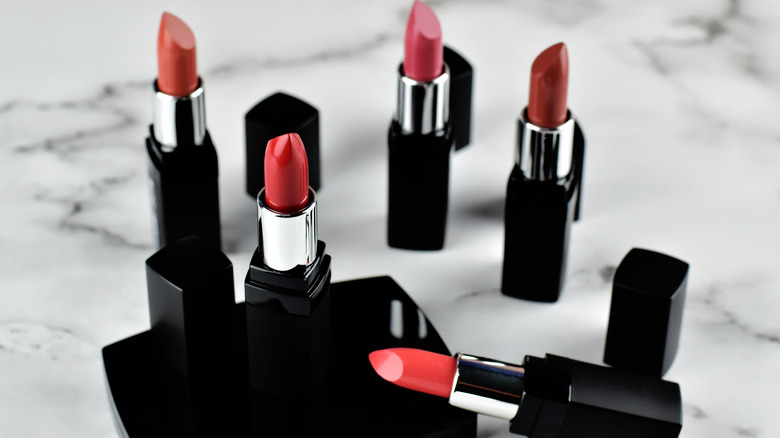 Shutterstock
Griffin identifies three factors that can normally drive up the cost of your lip products: ingredients, performance, and packaging.
Natural ingredients don't come cheap because sourcing them can cost a pretty penny, so expect more expensive tubes to come with ingredients like mango butter and aloe extract, Griffin says. Cheap ingredients, on the other hand, are either synthetic or more readily available and mass-produced, allowing manufacturers to pass along the cost savings to consumers. And when lipsticks are made with pricier ingredients, they are supposed to look and feel better on your lips than even your best drugstore buddy, although blind tests by beauty experts like Allure have proven that this is not always the case. Then there is the cost of packaging, which Griffin admits is what often draws the customer. "Visually, you're usually attracted to amazing packaging, something different from the rest," he said. Like most of us, he's even put packaging ahead of what's inside when considering a product.
So what is the priciest lipstick in the world?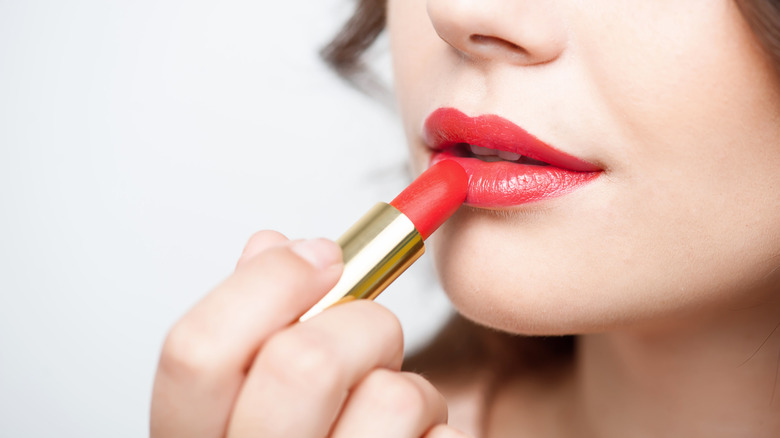 Shutterstock
The H Couture Beauty Diamond lipstick clocks in at $14 million and was named the most expensive lipstick in the world by numerous luxury sites, including SuccessStory and beauty bloggers at Glamorhack. This beauty product is a showstopper because of its case, made with solid 18K gold and studded with blue and pink diamonds. Beauty brand H Couture said in a press release that the lipstick, which was part of its Socialite Collection, normally came in a Swarovski crystal and gold-plated casing, but the $14 million baby was custom made for a client who was looking for something a bit extra. The company had promised a lifetime of free, unlimited refills and 24/7 phone support (why would you need THAT?) but a check of H Couture's site hit a dead end. We hope their (former?) client doesn't have a difficult time sourcing refills.