How To Make Your Eyelash Extensions Last Longer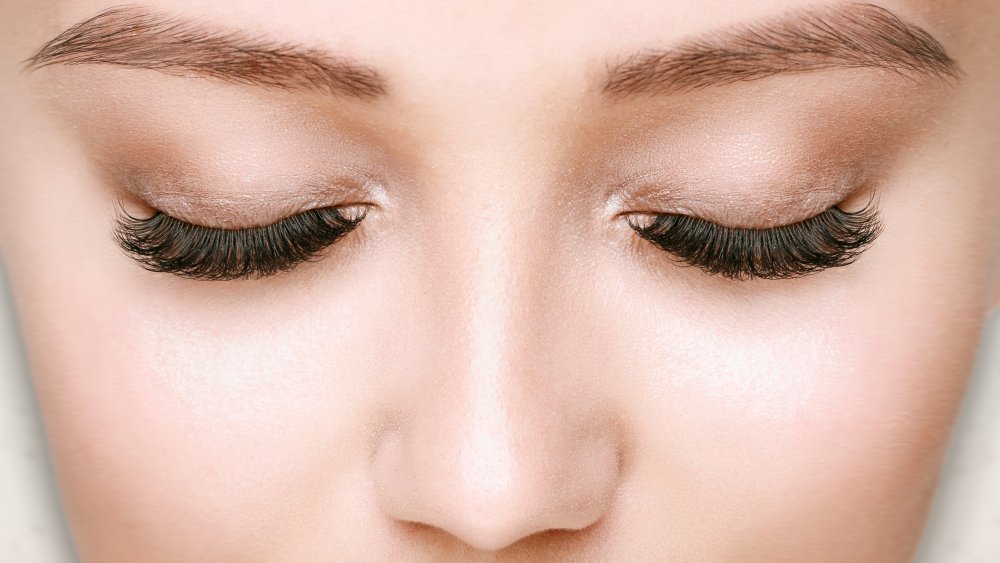 Shutterstock
So you've finally treated yourself to a pair of professionally-applied eyelash extensions à la Kylie Jenner, and, let's be honest, you look great. But like any first-time eyelash extensions devotee, the first thing you're likely to think about once they've been applied is how to make your eyelash extensions last longer. Lucky for you, lash technician Hanna Putjato, founder of London Lash Professional, recently answered this question (and many more) for Prima magazine. Hanna puts it all down to how you care for them. Not only will caring for your eyelash extensions correctly help you avoid irritation and infections like conjunctivitis, but it will also keep your fake lashes looking full, healthy, and natural.
Caring for your eyelash extensions will make them last longer.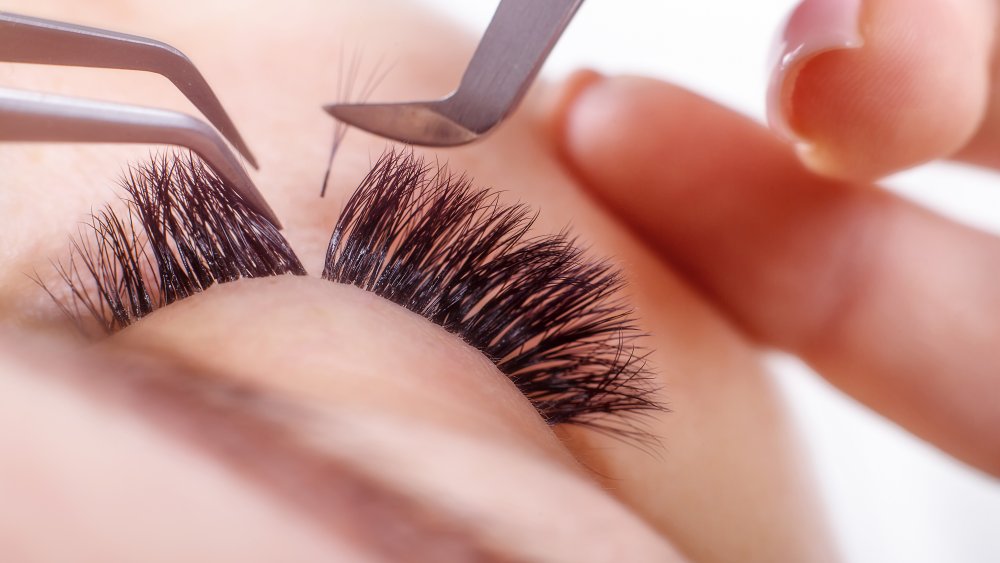 Shutterstock
Caring for your eyelash extensions begins before you even have them applied. Hanna believes it's important to do plenty of research on lash techs way before you head out the door so that you can be sure of high quality — and safe — treatment. As soon as you've had the treatment, Hanna recommends investing in a gentle, oil-free foam cleanser, as this is what will keep your lashes clean. Don't be afraid to wet your eyelash extensions, and make sure you wash them at least once a day.
"After your lashes are washed and dried, give them a gentle brush with a clean mascara-style wand — these are supplied by your lash tech at the end of treatment and will keep your lashes looking super fluffy," Hanna explained to Prima. If you missed out on a wand, you should be able to pick one up at your local drugstore.
According to Hanna, those with healthy extensions can wait up to three weeks before having an infill. If cared for correctly, there shouldn't be any reason they won't last this long.