Binge-Worthy Shows You're Missing Out On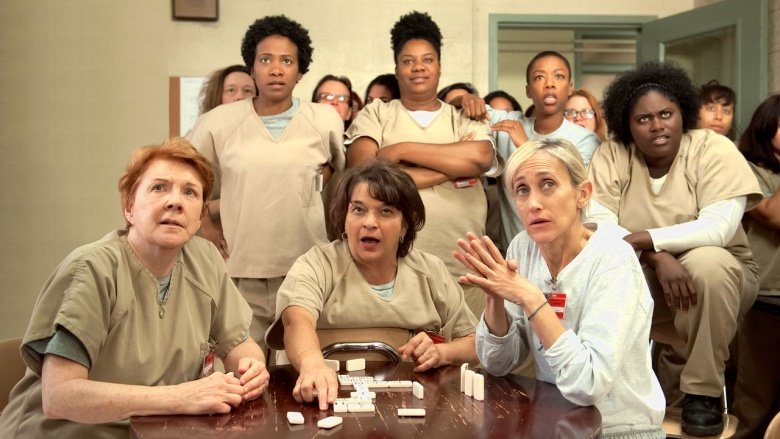 Some weekends are a good time to get things done around the house, catch up with friends, and sleep late — and other weekends are much better spent on the couch. Crossing things off that to-do list and actually getting your laundry for once is great and all, but sometimes you need to make hours of progress on your Netflix queue. Just in case you're at a loss for what to binge next, we have a few worthwhile suggestions.
Gilmore Girls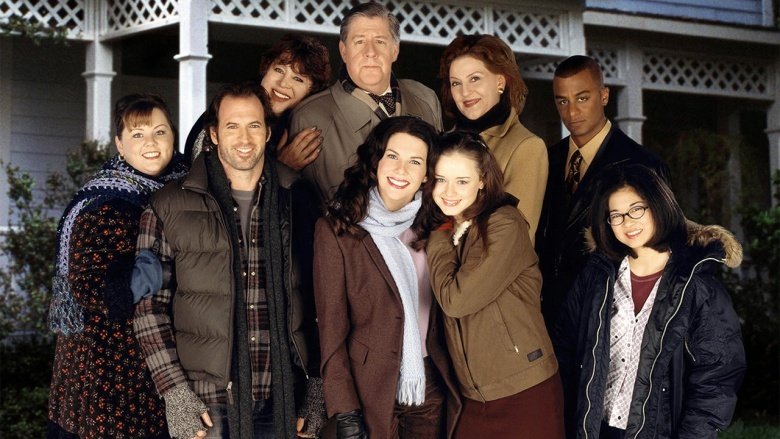 With Gilmore Girls: A Year in the Life coming to Netflix, there's never been a better time to catch up with Lorelai and Rory Gilmore. If you've never seen the original series before, this is the perfect opportunity to find out what everyone is talking about on Twitter when they lose their minds over each new spoiler or news update. Start with season one. While you're watching, keep the age old question in mind: are you Team Dean, Logan, or Jess?
Friends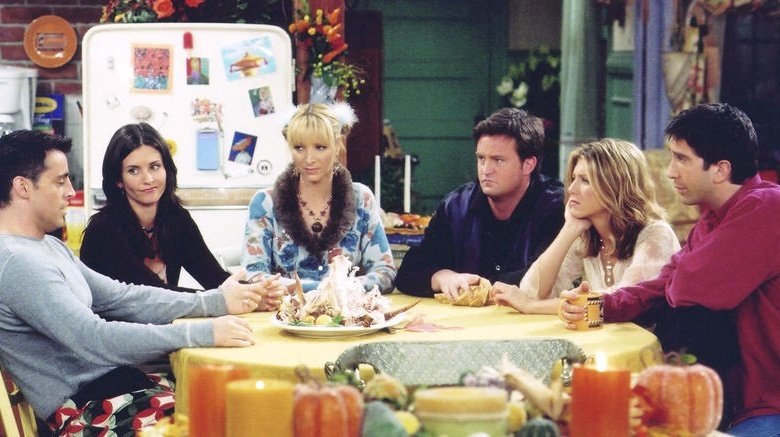 It's a cultural phenomenon, so why not give Friends a first time watch or a replay? The best part about this show is that you don't necessarily have to watch it straight from the beginning to enjoy it, especially if you've seen any of the random episodes that have been in syndication for more than a decade. Were Ross Geller and Rachel Green actually on a break? Don't be surprised if you change your mind after each viewing.
Grey's Anatomy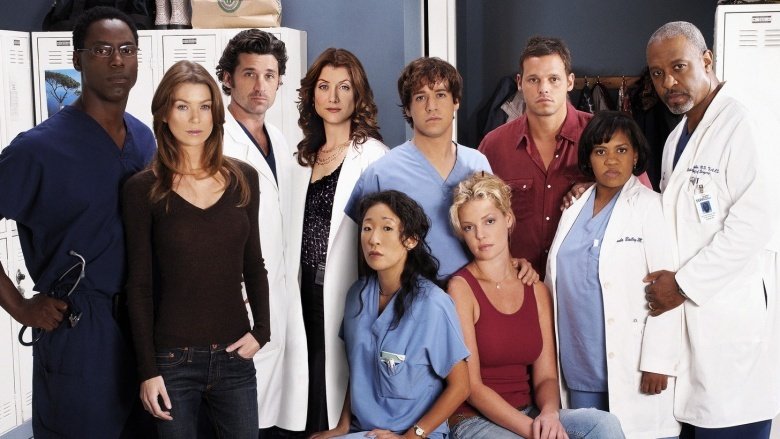 Grey's Anatomy is perfect for binge-watching, even if you've watched it already. After 12 seasons, there are so many excellent episodes to choose from. If you're missing the original cast — including Katherine Heigl, T.R. Knight, and Sandra Oh — start from the beginning. It's crazy to see how young everyone was. If this show is new to you, be prepared to get hooked. You're going to need tissues for this one — lots of them.
Private Practice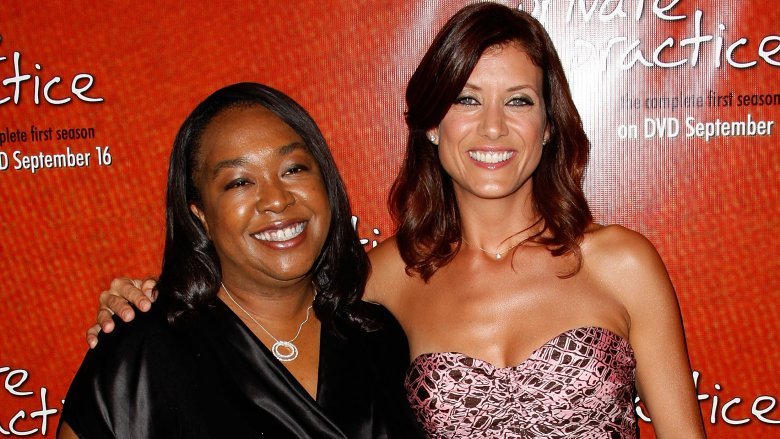 This spinoff of Grey's Anatomy is no Grey's Anatomy, but it's sort of a fun, light, California cousin of the classic Shonda Rhimes hospital melodrama. The show follows former Grey's character Addison Montgomery after she leaves Seattle Grace and moves to California to deliver babies, perform high stakes fetal surgery, get swept up in love triangles with hot doctors, and drink wine next to the ocean on the deck of her stunning beachside Santa Monica home. This is a dangerous show to start watching when you have plenty of spare time — you can easily watch five episodes in a row before you realize you've lost half your day.
The Office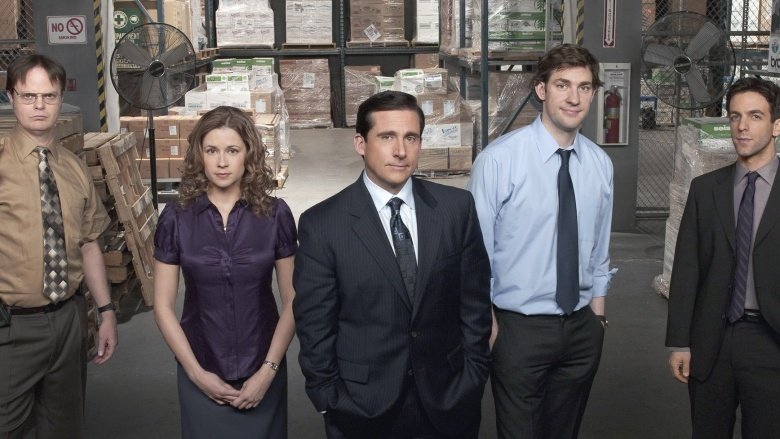 If you've never seen The Office and love comedy, this is where you need to start. Basically, the premise is this: a film crew follows Michael Scott and his employees at the Scranton paper company Dunder Mifflin. Every hilariously awkward situation that follows will captivate you until Netflix starts asking if you're really still watching. It's impossible not to love this mockumentary. Likewise, you'll fall head over heels for Jim Halpert. Trust us.
Parks and Recreation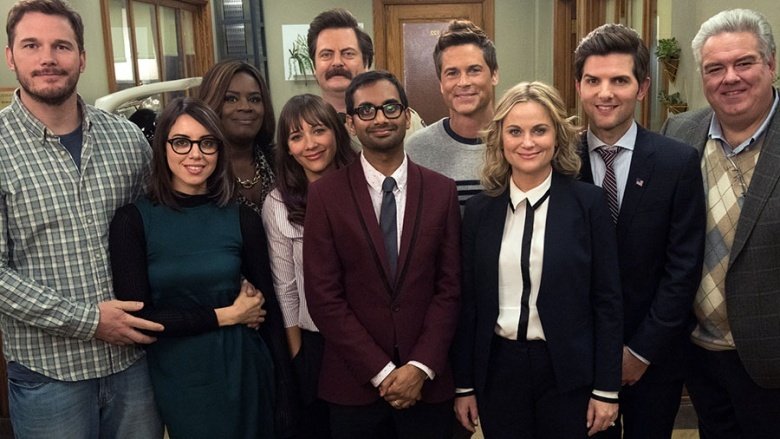 If you're in need of a pick-me-up, this show is for you. Between Leslie Knope, Tom Haverford, and Ron Swanson, you're sure to laugh — and constantly change your mind about your favorite character. If you took up our suggestion about The Office and loved it, you'll totally adore Parks and Rec's similar brand of comedy as well.
Dawson's Creek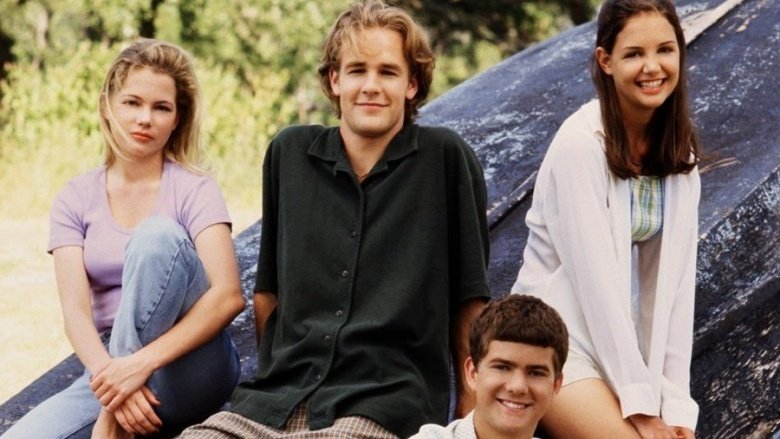 Spent most of your teen years obsessed with Dawson's Creek? There's never been a better time to get reacquainted with your favorite residents of Capeside. The drama will bring you right back to what it was like to be in high school and in love, or it'll make you thankful you never have to relive that time of your life again. If you've never seen it before, stop what you're doing and go watch it.
How I Met Your Mother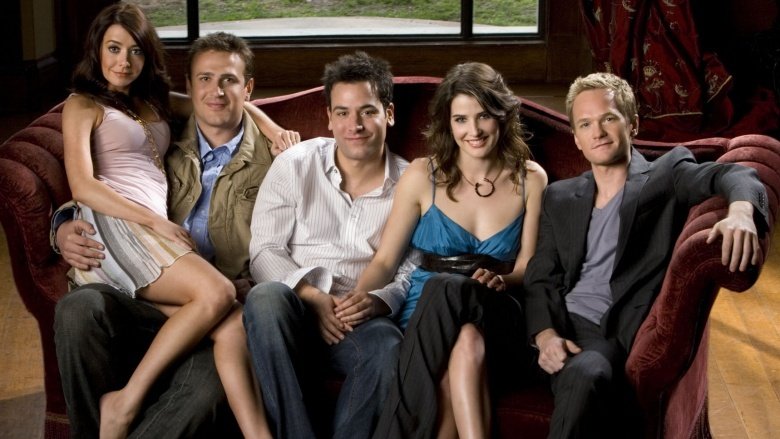 Okay, so there was a lot of outrage about How I Met Your Mother's series finale, but so much time has passed that it's totally okay to binge all nine seasons again, right? Following Ted's journey to find true love never gets old, even if you've watched it all unfold before. And if you haven't? Fans of Friends will probably love HIMYM, but let us warn you that you're probably signing yourself up to be emotionally destroyed by this heartfelt series. Don't get us wrong; there are plenty of laughs, but just as many tears.
Unbreakable Kimmy Schmidt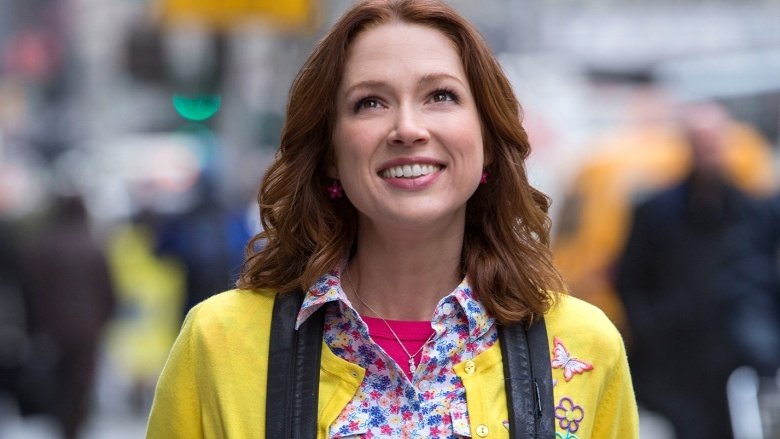 This Netflix original is one of our all-time favorites. Starring Ellie Kemper, the show follows cult escapee Kimmy Schmidt as she gets reacquainted with the real world. Since it's written by comedic genius Tina Fey, you know you can't go wrong with this one.
Orange Is the New Black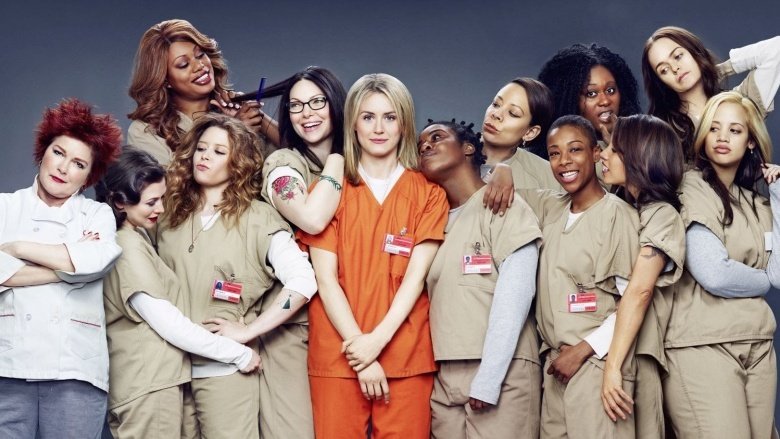 Speaking of Netflix originals, Orange Is the New Black is a series you can't miss. The reason why everyone is so obsessed with it is because it's so good. The inmates of Litchfield Penitentiary will leave you completely addicted to seeing more of their incarcerated lives. Now that season four has been released, there's never been a better time to jump on the bandwagon!
The Mindy Project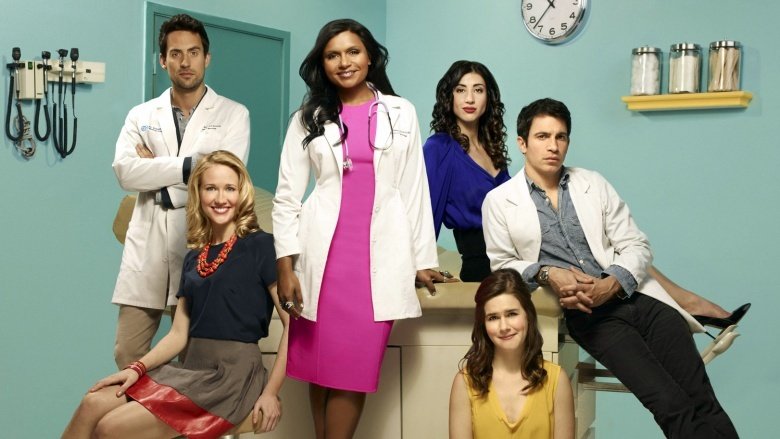 You'll need a Hulu subscription for this one, but trust us — it's worth it. Mindy Kaling plays Mindi Lahiri, an obstetrician/gynecologist in New York who tries to live her life as if she's the heroine of a romantic comedy but hilariously fails. If you're a fan of The Office and you haven't seen The Mindy Project yet, what are you even doing with your life?!
Whether the shows on this list are brand-new to you or old favorites, it's never been a better time to stay home, cancel your plans, and spend time with fictional friends instead. Happy watching!
Pretty Little Liars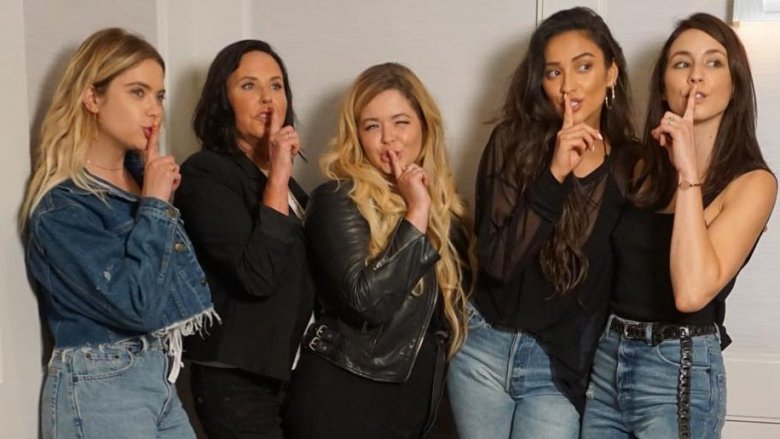 Instagram via @prettylittleliars
Now that the series finale of PLL has aired and the identity of supervillain AD has been revealed (no spoilers here), you can watch this show from beginning to end to follow the entire journey of Aria, Spencer, Emily, Hanna, and Ali. These friends from high school have an even worse teenage experience than most, on account of the anonymous psycho stalker who tortures them for years via highly elaborate games and terribly vague text messages. Even if you already know the identity of everyone who has ever crossed the Liars, it's still fun to re-watch and follow these young women's powerful friendship and awesome outfits.
Famous In Love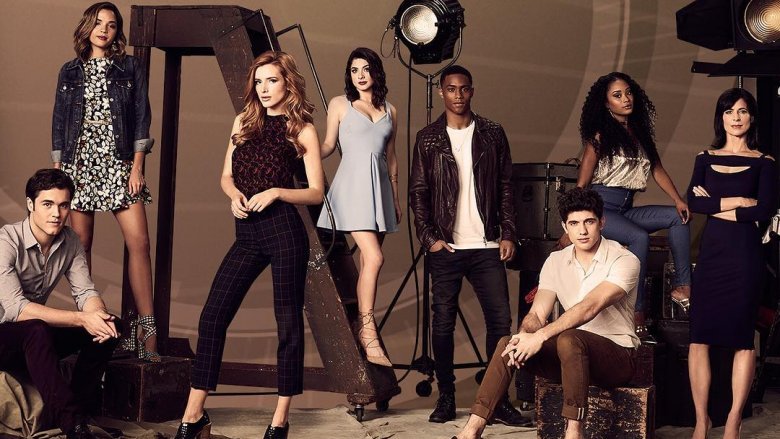 Instagram via @famousinlovetv
This new Freeform series allows you to vicariously experience its protagonist's transformation from everyday college student to breakout teen star. The show follows Paige, played by Disney (and Instagram) star Bella Thorne, as she gets cast in huge YA movie series Locked — think The Hunger Games — after getting dragged to an open casting call. Famous in Love also comes from Pretty Little Liars creator I. Marlene King, and the show has a lot in common with its Freeform predecessor, though less (but not exactly zero) murder.
Hindsight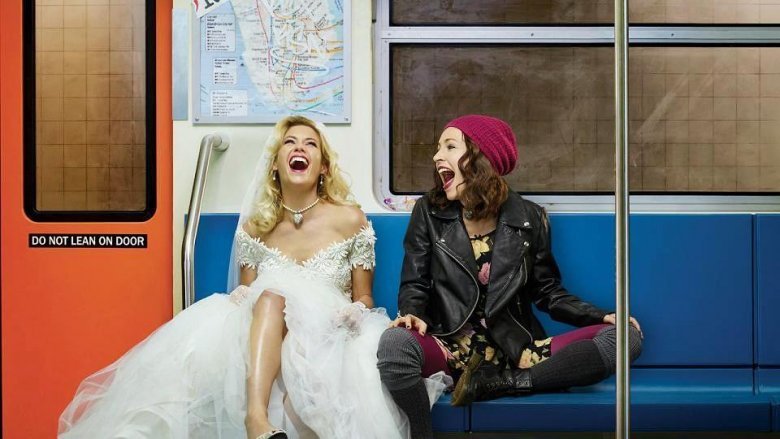 Instagram via @jenratliff
You should know before you start watching this show that there's only one season, because if you find out after gobbling up every episode, it will probably be devastating — as it was for fans when they found out VH1 changed its mind after after initially renewing it. This show follows Becca as she falls asleep on the eve of her second marriage in 2015, and wakes up 20 years back in time in the 1990s. She relives her twenties and gets to make different choices, but still wears cool Doc Martens and grunge chic dresses. This show is so fun because there are sprinklings of sci-fi and mystery to keep you intrigued, on top of a touching comedic drama about friendship and growing up.
Younger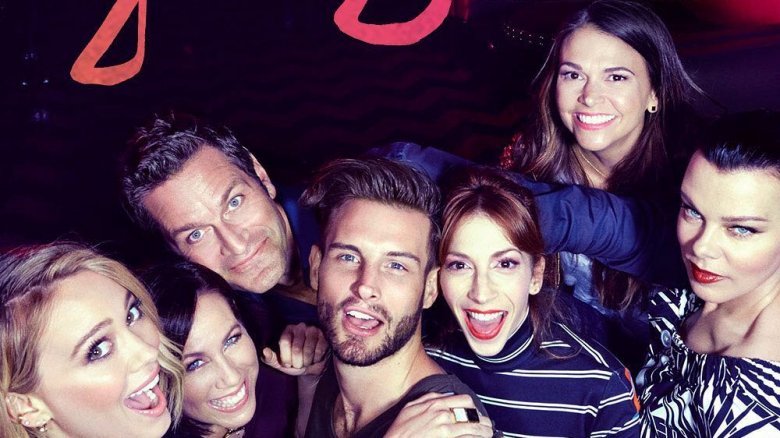 Instagram via @youngertv
This TV Land original comedy is about a 40-year-old woman pretending to be 26 to get/keep a job in publishing — and, yes, it's a funny high-concept premise with lots of mix-ups and millennial jokes. But the best thing about this show is the steamy will-they-won't-they at its (kind of) center. Liza, played by Broadway star Sutton Foster, has a serious flirtation with her boss, who incorrectly thinks he's much, much older than her. They can't be together, and from his perspective, they shouldn't be. But the sparingly-used scenes with the two of them are basically on fire.
Party Down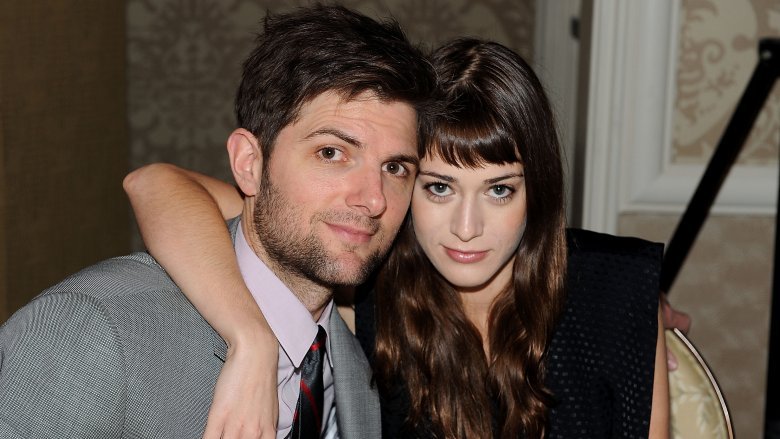 Getty Images
This cult favorite comedy series follows cater-waiters in LA at their menial day job while they try to make it in Hollywood. The cast is pretty unbelievable: Adam Scott, Lizzy Caplan, Ken Marino, Ryan Hansen, Martin Starr, Jane Lynch, and in later episodes, Megan Mullally. In addition to being hilarious, each episode includes at least one or two moments of poignancy as the characters deal with the disappointments in their personal and professional lives. And it has some of the best last lines of any comedy I've ever seen.
Gossip Girl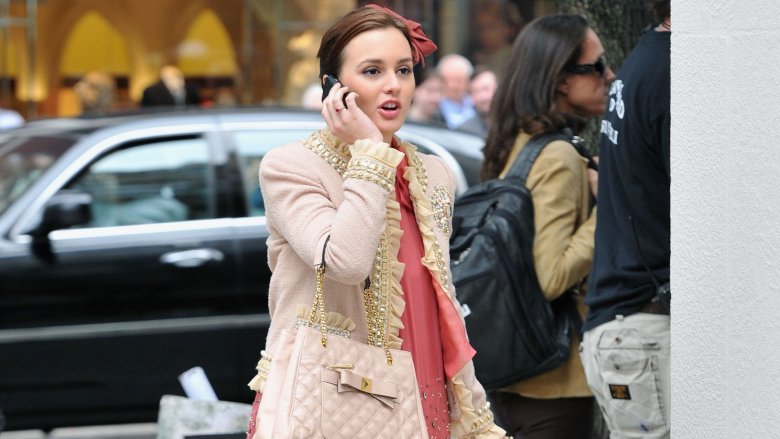 Getty Images
You know you love her. Even though this show's time in the culture spotlight has passed, it's still pure fun to watch. The satiric teen drama follows extremely wealthy high schoolers and their families on the Upper East Side. Their scheming and manipulation is worthy of the best sociopaths, and their designer ensembles range from awe-inspiring to enjoyably ridiculous. Also, Leighton Meester is a seriously underrated comedic actress — her pointed performance as Blair Waldorf is a treat.
Veep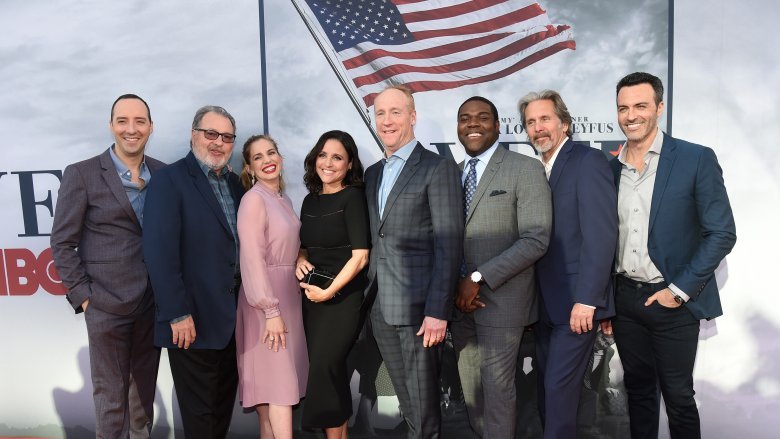 Getty Images
I'd be happy watching Julia Louis-Dreyfus saying or doing anything for 30 minutes, so it's an added bonus that Veep is also a funny show. Louis-Dreyfus stars Selina Meyer, the vice president of the United States. Well, at least that's her job at the beginning of the series — obviously hijinks ensue. Be warned: Meyer's character is so creatively foul-mouthed that after watching a few episodes, you might find yourself cursing more than usual.
New Girl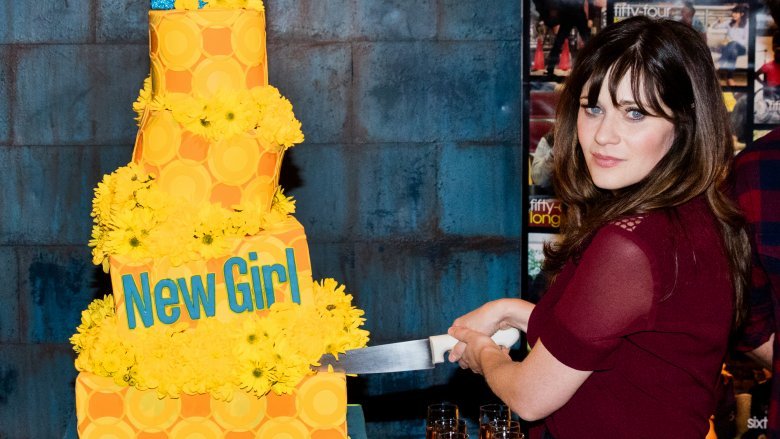 Getty Images
Season 2 of New Girl is eternally rewatchable, as it features the exciting, funny, heartfelt buildup to the romantic coupling of roommates Jess (Zooey Deschanel) and Nick (Jake Johnson). This is Ross-and-Rachel stuff here. Fans have had mixed reactions to the seasons that followed, but throughout the entire run of the show, the loving dynamic between the main characters carries on. Catch up on the entire series before it ends in 2018 with a truncated season 7 that begins after a three-year time jump.