Here's How Often You Should Wash Your Comforter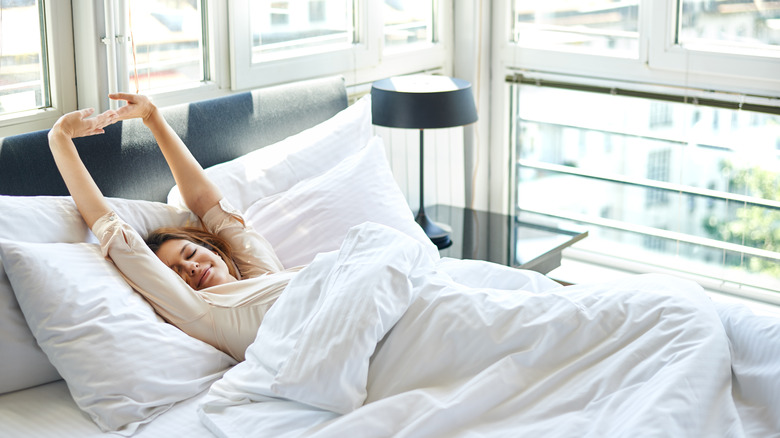 Shutterstock
Is there anything better than fresh, clean sheets? Yes, there is — a fresh, clean comforter to go along with them. Whether you're spring cleaning or not, it's important to keep all your bedding clean. Once you've washed the sheets, aired out the pillows, and vacuumed your mattress, it's time to turn your focus to your beloved and oh-so-cozy comforter. Though washing the biggest, fluffiest part of your bedding might seem like a daunting task, it's a good idea to do so — here's how often the experts recommend washing your comforter.
According to the bedding pros at Linen Alley, you don't really need to wash your comforter more than a couple times a year. "Since you use a sheet to separate your skin from the comforter, you really only need to wash it twice a year," the company states on its website. However, "there are circumstances that may call for more frequent washings". For example, if your dog or cat sleeps on the bed with you, you may need to wash it more regularly to remove fur and pet odor.
How to wash your comforter properly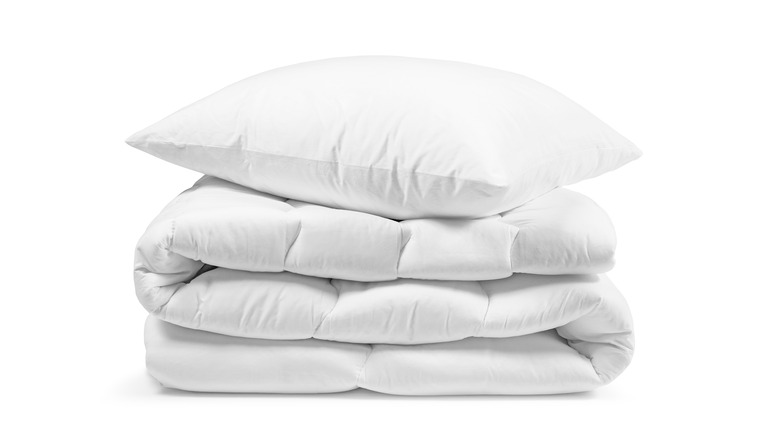 Shutterstock
When washing your comforter it's important to always read the care label to see if you can pop it in the washing machine or if you need to get it professionally dry cleaned. If it's machine washable, ensure your washing machine is big enough to hold it, otherwise head to a laundromat to ensure it can be cleaned thoroughly during the washing cycle. "Like the sheets, you should wash your comforter on delicate," states Linen Alley. Check the recommended temperature and if you're scared you'll shrink it, you can always wash it on cold to be safe.
Rather than hanging it out to dry, Linen Alley recommends putting it in the dryer. "The heat from the dryer will be able to kill the germs and dust mites on the comforter."