The Perfect Eyebrow Shape For Your Face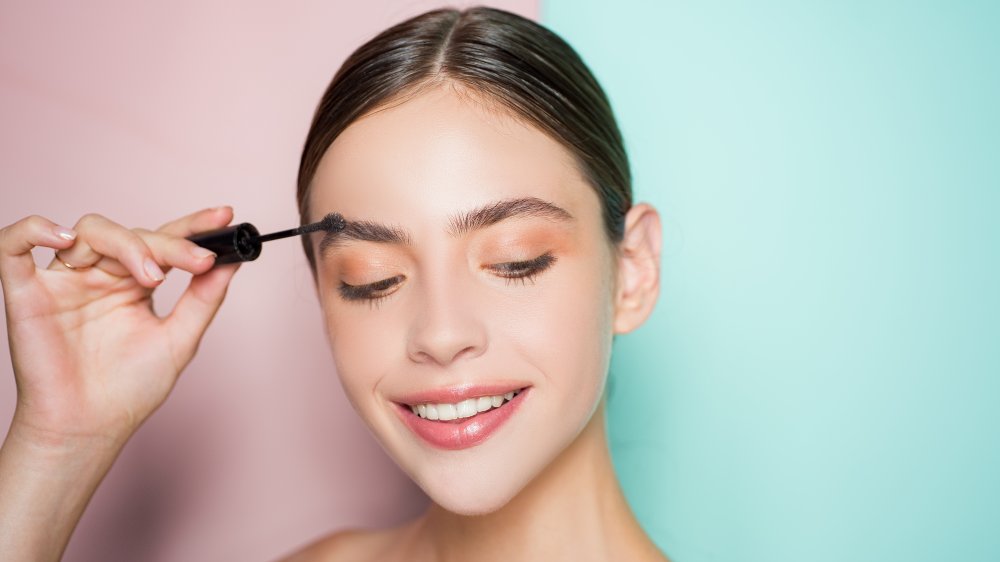 Shutterstock
How important is the shape of your eyebrow? Well, the right one can make a huge difference. "A good brow shape is the equivalent to a mini face-lift," Shavata Singh, founder of the Shavata Brow Studios, told The Telegraph. And quite frankly, we couldn't agree more. No matter how many brow products you buy, whether it's brow gel, brow pomade, brow pencil, brow mascara, and brow serum, your brows are never going to be as fierce as Kendall Jenner's if you don't get the shape right first.
The perfect eyebrow shape for your face can be determined by knowing exactly what your face shape is: round (think Drew Barrymore, Isla Fischer, and Kate Bosworth), oval (Cameron Diaz and Julia Roberts), long (Sarah Jessica Parker and Liv Tyler) or heart-shaped (Reese Witherspoon and Nicole Richie). Once you know your face shape, then you can update your brows accordingly.
How to create the perfect eyebrows based on your face shape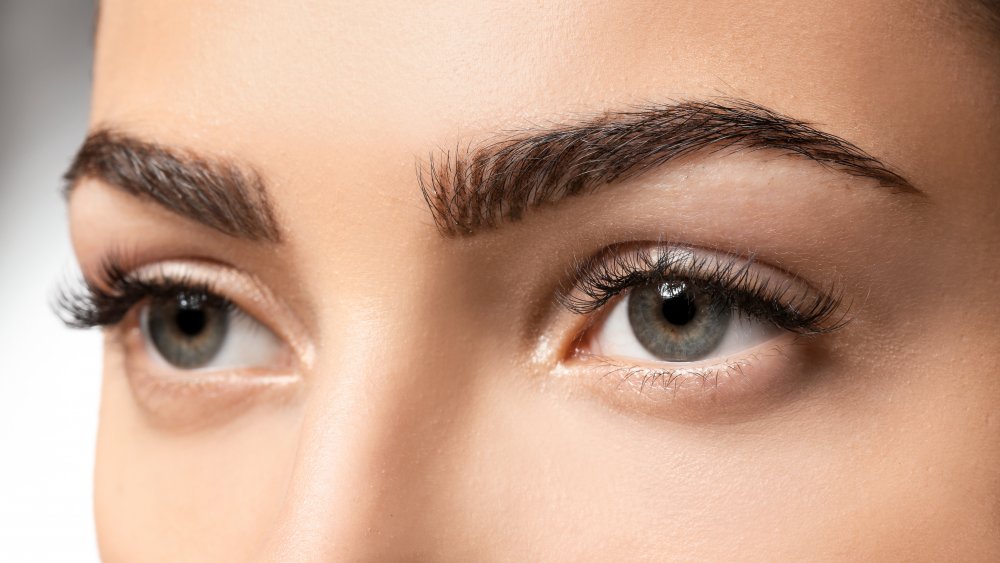 Shutterstock
According to L'oreal Paris, if your face is round, you should aim for an angular eyebrow shape to balance out the fullness of your face. They say that strong brow lines can help counteract a soft, round face, providing more definition that helps it look like there is more of a defined bone structure.
For heart-shaped faces, a high arch and a controlled shape are the way to go, which helps add height to the brow region and can help lengthen a shorter jawline.
Those with long faces should keep eyebrows relatively horizontal. This helps keep the viewer's eye from traveling down, which can help your face seem shorter. If you want to add visual width to your face, L'oreal Paris recommends extending the tails of your eyebrows straight to the side.
If you have an oval-shaped face, then you'll be happy to know that almost every brow shape will suit you. However, too many options can be overwhelming, so L'oreal Paris recommends using a soft eyebrow angle to accentuate your natural symmetry.
Keep these tips in mind the next time you reach for your brow tools and you'll have eyebrows that are perfect for you.