Here's Who George Clooney Was Married To Before Amal Clooney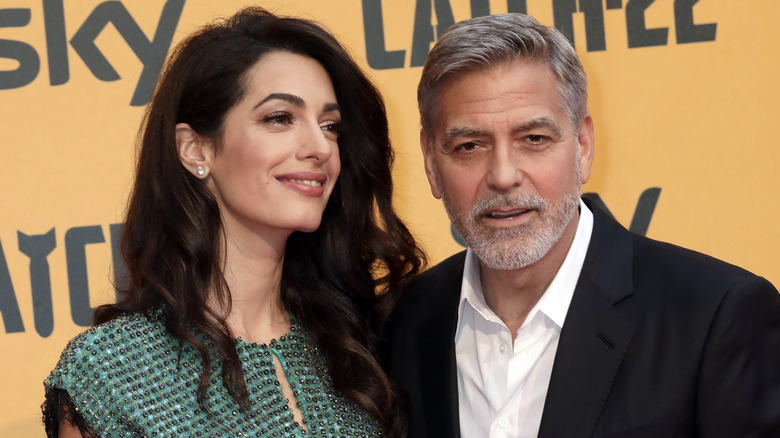 Elisabetta Villa/Getty Images
Before heartthrob George Clooney married Amal Alamuddin in 2014, he was married to actress Talia Balsam. Clooney married Balsam when he was 28 years old in Las Vegas in 1989. The two divorced four years later in 1993, according to OK Magazine.
But who exactly is Balsam?
While Clooney is arguably the more famous of the two, Balsam not only has a long list of credits to her name but also comes from a Hollywood family, as her father Martin Balsam appeared in a few classic films, including Breakfast at Tiffany's and Psycho. Also, she has a pretty famous uncle — Dick Van Patten was a sitcom star back in the '70s who appeared in shows like Eight is Enough and The Love Boat.
Balsam herself is known for films like No Strings Attached, The Wackness, All the King's Men, and Little Manhattan, and she's held roles on TV shows like Divorce, Mad Men, Homeland, and Without A Trace.
Although it's been years, Balsam is still often associated with Clooney as his first wife. 
"I'm totally used to it now. And he does talk about it more than I do!" she told the Sunday Express in 2013. "It's funny because it's still in the present somehow, even though it was a long time ago. Now it's just a fact. It doesn't even enter my head any more."
Clooney and Balsam still remain friends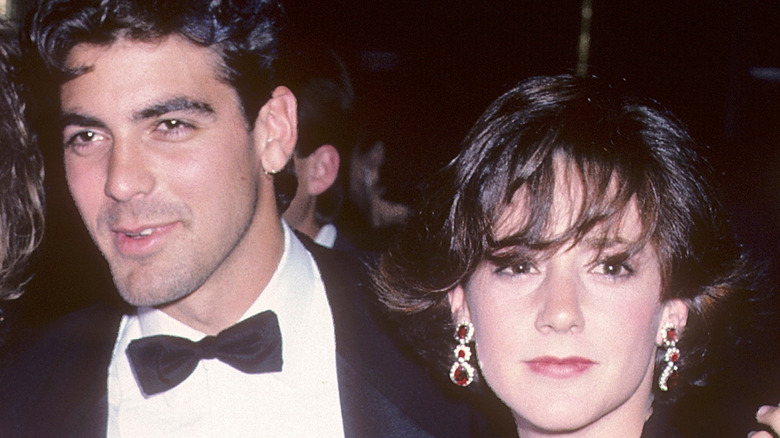 Getty Images
Despite their divorce, the two still have a friendly and professional relationship.
"George is charming," Balsam told People. "He remains charming. I've worked with him."
They both have spoken in regards to not being ready for marriage multiple times. "I probably — definitely — wasn't someone who should have been married at the point," Clooney told People. "I just don't feel like I gave Talia a fair shot."
Years later Clooney married Alamuddin, and Balsam too found love again, as she married Mad Men star John Slattery and has a son named Harry.
"I'm married, very happily married, now," she told People. "I would say divorce, breaking up, being a child of divorce, any of those things are always very challenging. And I think that's what makes this sort of a universal thing."