The Forbidden Thing The Queen Always Wanted To Do When Posing For Photos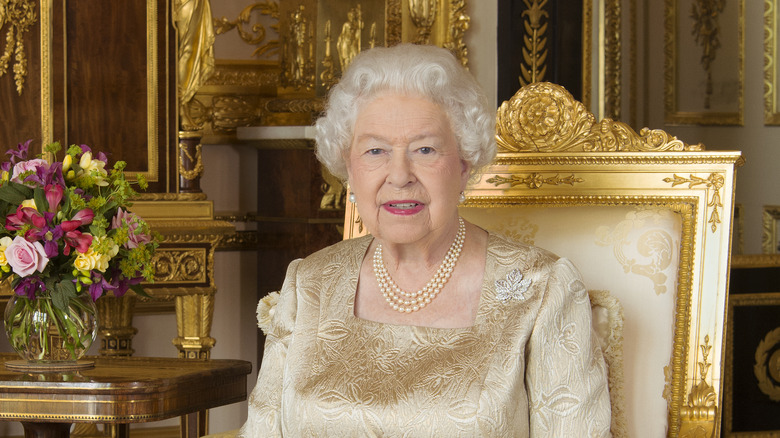 Handout/Getty Images
What could possibly be on Queen Elizabeth II's bucket list? We might have gotten a few hints from watching The Crown, but that's not the same as hearing it from Her Majesty herself, and one of the things the queen always wanted to do might come as a bit of a surprise.
As the queen's personal adviser, curator, and — we can guess — close friend, Angela Kelly (aka the woman who breaks in the queen's new shoes) knows what that bucket list looks like, and she took it upon herself to make one of those wishes happen. In her latest book, The Other Side of the Coin: the Queen, the Dresser and the Wardrobe, which has been picked up and serialized in Hello!, Kelly reveals in an article by the Daily Mail, that the queen had always wanted to have a portrait done in a less regal pose — but this was something The Queen Mother and her advisers always prevented, because they felt it was inappropriate.
What kind of less regal, inappropriate pose, you ask? The queen had always yearned to be photographed with her hands in her pockets. Gasp.
The queen is always seen as a model monarch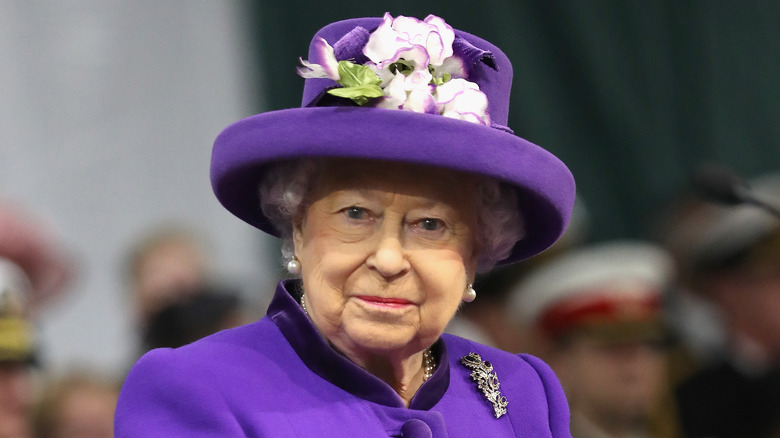 Chris Jackson/Getty Images
So when time came to research her first book, Dressing The Queen, Kelly decided it was time to make this dream come true — and her boss agreed. Kelly writes, "Her Majesty took her position in front of the lens and started striking a series of poses, slipping her hands in and out of her pockets and placing them on to her hips, mimicking the stance of a professional model. I stood in disbelief, the Queen was a natural."
The oh-so-risqué hands-in-pockets photographs ended up on the cutting room floor when the Royal Collection, who were publishing the book, decided to use just two photos from that shoot. 'Their opinion was that these more candid photographs would bring the Monarchy down. Why they thought that, I have no idea,' Kelly says.
At least the queen got to scratch that particular item off her bucket list, even if the public will never see the proof.