How To Make Your Blowout Last Longer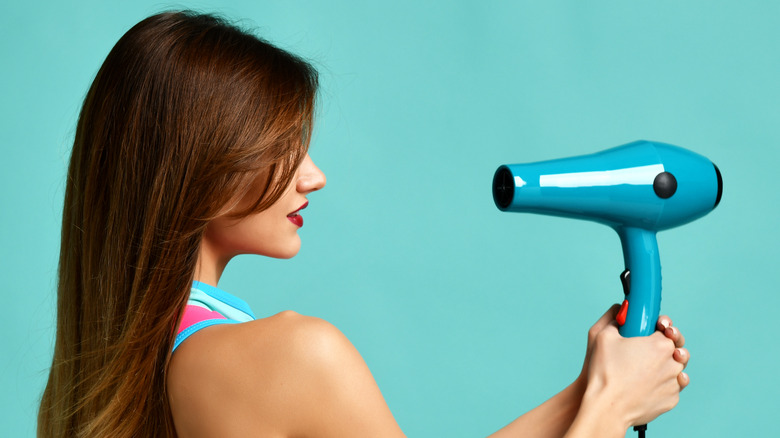 Shutterstock
Fact: There's nothing better than a blowout. Whether you have your locks tended to in a salon, or work your own magic at home, your hair never looks as good as it does post-blowout. But there's nothing worse than waking up the following morning with your hair looking like a bird's nest and your blowout nonexistent — and there's only so much dry shampoo can do. Lucky for us, DryBar founder Alli Webb spoke to Good Housekeeping and shared all her secrets on how to make your blowout last longer. 
Much like any getting your hair to hold any style, it turns out the secret to making your blowout last longer starts with prep. "Starting your blowout with super clean hair is key to a great, long lasting blowout," said Webb. "If there is any oil, dirt, or product residue left in your hair, your blowout will come out flat and lifeless no matter how good your technique or products are." If you're getting your blowout done in the salon and your hair is not clean, simply request they wash it. It's worth it even if it costs extra.
There are a few ways to preserve your blowout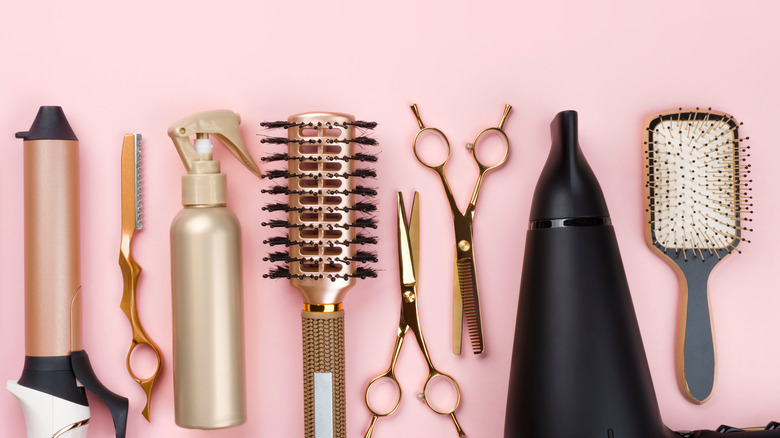 Shutterstock
Secondly, Webb recommends using a good ol' shower cap to preserve your 'do when you hop in the shower. Be sure to contain as much hair as you can, as any fly-aways are likely to get wet or go limp from the heat.
When sleeping, opt for a silk pillowcase rather than a cotton one, as this is far more gentle on hair. "Silk is a natural material with a smooth texture that has been found to improve the quality of hair, reducing thinning, split ends and frizz," Nichola Stott, founder of SilkUp, told Glamour Magazine. "The natural properties and anti-static qualities in silk can extend the life of a blow-dry by two days, reducing the need to restyle in the morning and therefore avoiding any additional heat damage." Given its benefits, this is just a good of a trick to keep hair looking smooth on days when you don't even have a blowout.
Webb's last tip involves wetting down or re-doing the front of your hair, which can help refresh your look and touch things up. Unfortunately, your blowout will ultimately get to the stage where it can't be revived, but equipped with these tips, you should be able to prolong it for at least a few days.