The Absolute Worst Outfit Blair Waldorf Ever Wore On Gossip Girl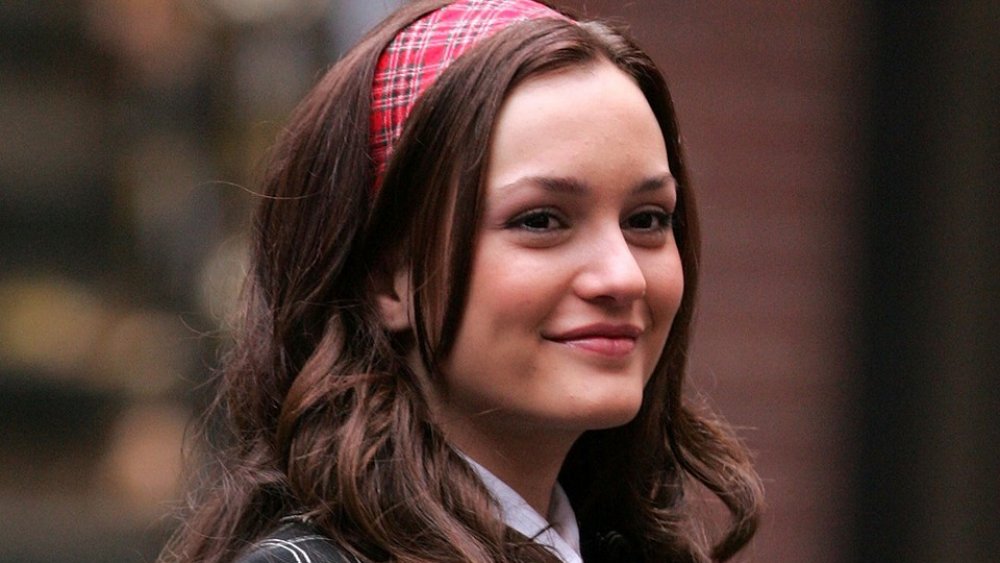 The CW
We're about to reveal a truth about Blair Waldorf from the early-2000s CW show, Gossip Girl, that she definitely wouldn't want you to know. Turns out, Leighton Meester's Blair wasn't always the fashion icon she eventually became. 
Fans of the CW's hit teen show likely tuned in for the nonstop drama of New York City socialites Serena van der Woodsen (played by Blake Lively) and Blair Waldorf. The two characters were simultaneously best friends and fierce rivals. But aside from their backstabbing and boyfriend-stealing ways, Serena and Blair were bonafide trendsetters, and girls who grew up in the early 2000s would be lying if they said they weren't clamoring for the opportunity to recreate the duo's looks. But alas, most of us didn't have a fashion designer for a mom or labels begging us to wear their clothes. That said, our favorite headband-wearing shopaholic didn't always nail her looks.
This ruffled white shirt did Blair Waldorf zero favors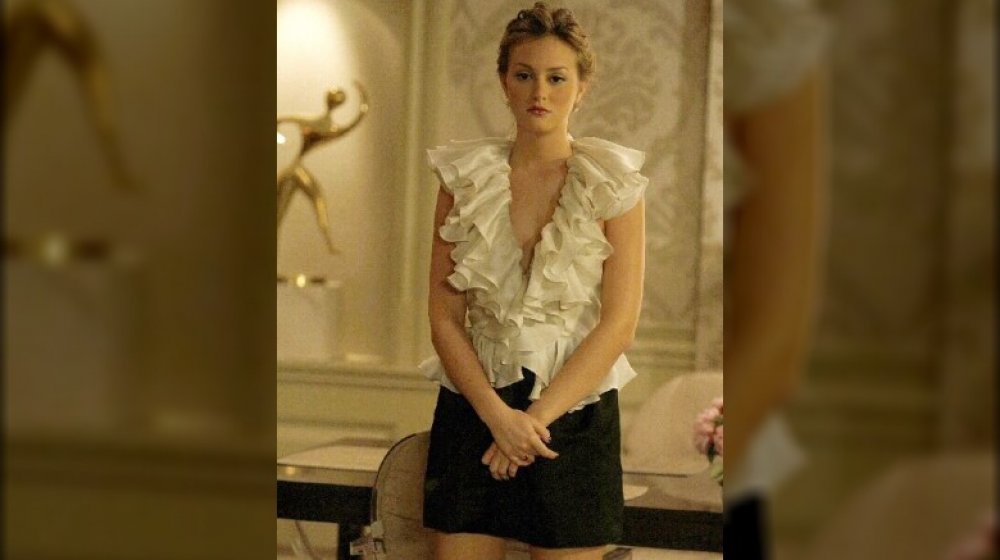 The CW
Blair's guilty of making a fashion faux-pas on more than one occasion, but her worst one has to be this ensemble. In season two, episode 10, Blair Waldorf tries to sabotage her mother's new relationship with Cyrus Rose, played by Wallace Shawn. In an attempt to win Blair over, Cyrus gets his old friend Cyndi Lauper to perform at her 18th birthday party. Somehow, this cameo was overshadowed by Blair's highly questionable outfit choice. 
Throughout the series, Blair graced our screens wearing some of the most awe-inspiring looks that remain unmatched to this day. Remember the stunning blue dress she wore to marry Chuck? Iconic. But the overpowering white ruffled shirt paired with a black mini skirt she wore for the celebration of her most important birthday to date? A huge letdown. 
The shirt takes over her frame and looks downright uncomfortable, and the short hemline of the skirt, while a popular look at the time, makes the outfit look extremely unbalanced. Blair wow-ed at nearly every major event she attended, which makes us wonder just how she missed the mark so badly on this occasion.