The Truth About The Richest Woman In The World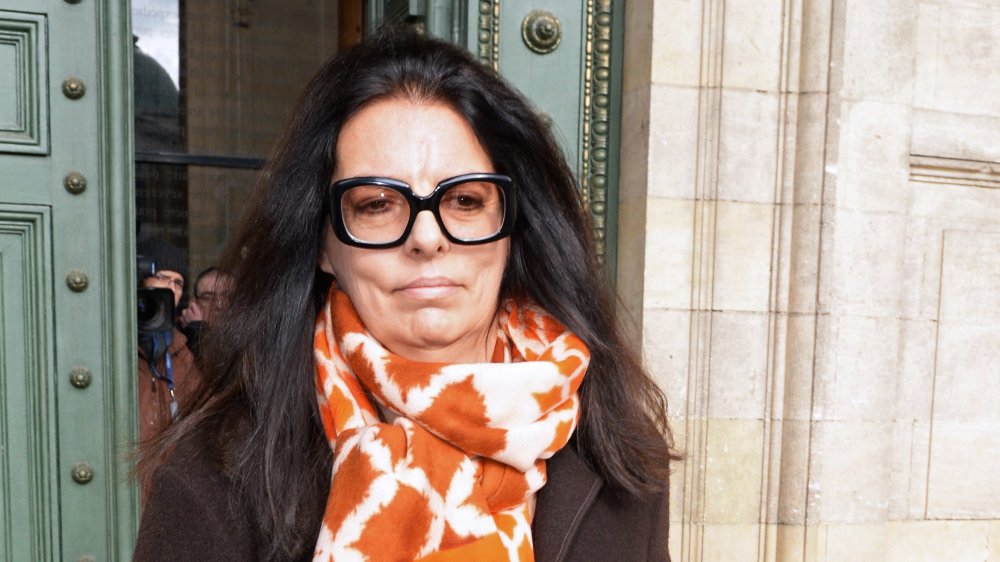 Mehdi Fedouach/Getty Images
When the world's wealthiest couple, Jeff and MacKenzie Bezos, announced their divorce, the buzz was less about what went wrong in their marriage and more about the huge cash-out MacKenzie was about to receive — to the tune of $38 billion, per the Guardian. The settlement immediately placed her among the world's richest women, but despite that high dollar amount, she still doesn't hold the top spot. That title goes to a woman Forbes estimates is worth a staggering $57.7 billion: Francoise Bettencourt Meyers. 
If that's a name you haven't heard before, you're likely not alone. Though Bettencourt Meyers is relatively new to the Forbes list, her family name is not. Her mother, Liliane Bettencourt, was listed among the world's wealthiest people since they began tracking the statistic in 1987, often holding the title of world's richest woman. When Liliane died in 2017, Business Insider reported that her only child, Bettencourt Meyers, was set to inherit at least half of her mother's fortune. The following year, the heiress debuted on the Forbes billionaires list, but who is she, really? And where does her fortune come from?
Francoise Bettencourt Meyers' family founded L'Oreal
In 1909, Bettencourt Meyers' grandfather, Eugène Schueller, founded a little cosmetics company you may have heard of: L'Oréal. In the 100 years since, L'Oréal has become one of the world's top cosmetic companies, thanks in large part to the numerous brands they own. Among these brands are Urban Decay, Kiehl's, CeraVe, and Maybelline, to name a few.
When Schueller died in 1957, his only child, daughter Liliane Bettencourt, inherited his shares. Under Bettencourt, L'Oréal grew to become the largest cosmetics company in the world, due in large part to the numerous brand acquisitions mentioned above (via The Telegraph). But things weren't always roses and euros in the Bettencourt household. In 2007, Liliane's daughter (now the world's richest woman) took legal action against a long-time family friend, photographer François-Marie Banier (via The Wall Street Journal). Bettencourt Meyers alleged the family friend took advantage of her mother after it was revealed Liliane gave nearly €1 billion in gifts to Banier. 
According to Vanity Fair, however, the final straw came shortly after Bettencourt Meyers' father's death, when someone who worked in the household reportedly overheard Liliane and Banier discussing a plan to make him her legal heir. The ensuing legal battle uncovered a much larger scheme that proved, at the heart of it all, Bettencourt Meyers was right. Not only was Banier taking advantage of her mother's immense wealth, but so were a handful of others close to the family.
Understandably so, the allegations drove a wedge between the mother-daughter duo that was thankfully put to rest in 2010, according to the Guardian.
In 2017, Liliane Bettencourt died, and as her only daughter, Bettencourt Meyers inherited roughly $44 billion, immediately placing her among the world's wealthiest people, and making her the world's wealthiest woman.
Francoise shied away from the spotlight before inheriting her mother's fortune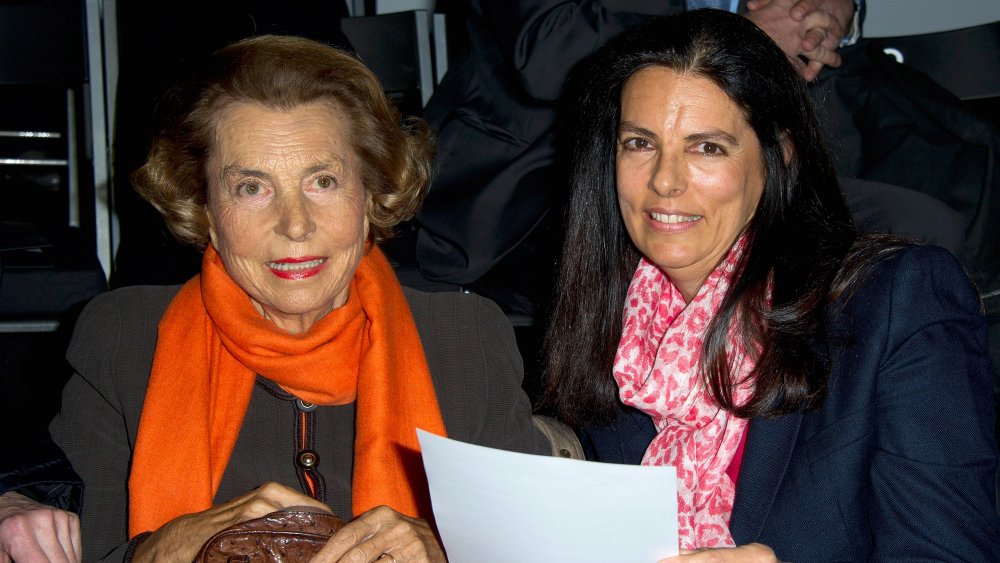 Pascal Le Segretain/Getty Images
Before her mother's death thrust her atop the Forbes billionaires list, Bettencourt Meyers lived her life away from the limelight (well, as away from the limelight as a member of one of the richest families in the world can). But just because hers wasn't a household name, doesn't mean she wasn't doing anything with her undeniable wealth and influence. 
Per Forbes, Bettencourt Meyers has been a member of the L'Oréal board since 1997, a full 20 years before she became the company's reigning heiress. Aside from her business efforts, the billionaire has made a name for herself in academic circles. Bettencourt Meyers' loaded resume also includes "author" on it — she's written two books, one on Greek mythology and an award-winning five-volume examination of the Bible (via the National Post).
Bettencourt Meyers is also the president of her family foundation, which she launched alongside her parents in 1987. The focus of the foundation mirrors Bettencourt Meyers' previously explained affinity for academia by supporting scientific innovation and the arts. 
The inheritance forced Bettencourt Meyers into the spotlight, which she previously shunned in favor of the aforementioned quieter endeavors and, according to the National Post, playing the piano. So reclusive is Bettencourt Meyers that Tom Sancton, an author who investigated the family's mid-2000s legal scandal, said, "She really lives inside her own cocoon." 
Bettencourt Meyers' name rarely makes headlines, something we understand is probably her preference, unlike her billionaire peers. While we don't go a day without hearing the names Bezos, Gates, and Zuckerberg, it's safe to say Bettencourt Meyers will likely continue humming along, heading one of the world's largest companies and acting as president of her family's foundation away from the public eye.