How Antonio Banderas Changed Dakota Johnson's Life 'Forever'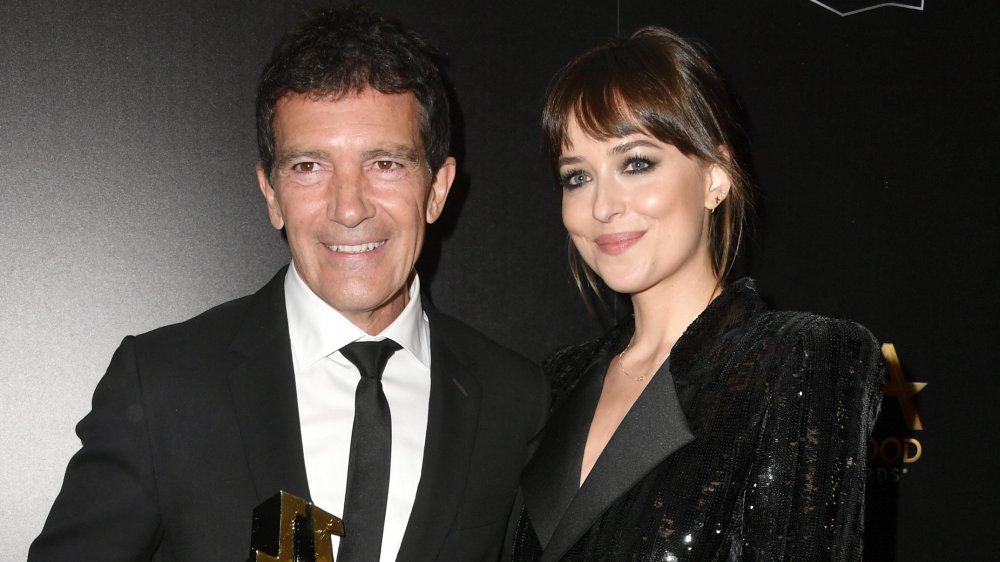 Frazer Harrison/Getty Images
If you've ever wondered whether a truly unbreakable bond could be possible between a stepdad and his stepdaughter, Antonio Banderas and Dakota Johnson have proven that it is. 
When Banderas won a Hollywood Actor Award for his new film Pain and Glory, it was Johnson who came forward to praise the actor for stepping up as a stepfather after he married Melanie Griffith (they tied the knot when Johnson was just 6 years old). In that time, Johnson credits her stepdad (she calls him "Papi") with bringing "an unbelievably bright light, a whole new world of creativity and culture, and one remarkably magical little sister" to the blended family (via Refinery 29). "He loved my mother and my siblings and I so fiercely, and so big, and so loud that it would change all of our lives forever. Antonio taught me about true passion and discipline," Johnson said during the awards held on November 3 (via People).
Banderas says he will love Griffith until the day he dies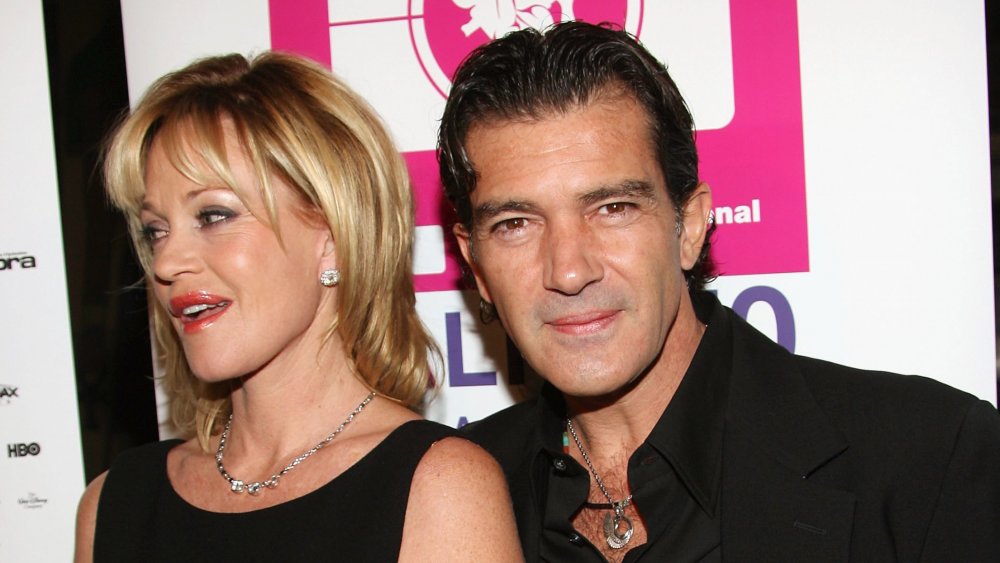 Frederick M. Brown/Getty Images
Even though Antonio Banderas and Melanie Griffith split back in 2015 after 20 years of marriage, the ex-couple have remained close friends. Banderas says that because he still sees her as family, he will love her until the day he dies. 
The positive tone of their relationship has been good for the children, too, it seems, with Banderas telling People in 2018 that he and Griffith "have been in contact all these years and we managed to do a separation that is very elegant. Our kids are enjoying that and that is very important for both of us. Our kids are priority number one." Griffith seems to feel the same way, too. In an Instagram post from 2015, she said she "love[s] him and always will" (via Hello!). 
It's clear that the couples' separation has not affected Dakota Johnson's love and appreciation for her stepfather. If only all divorces ended the way this one did.