The Truth About Shawn Johnson's Husband, Andrew East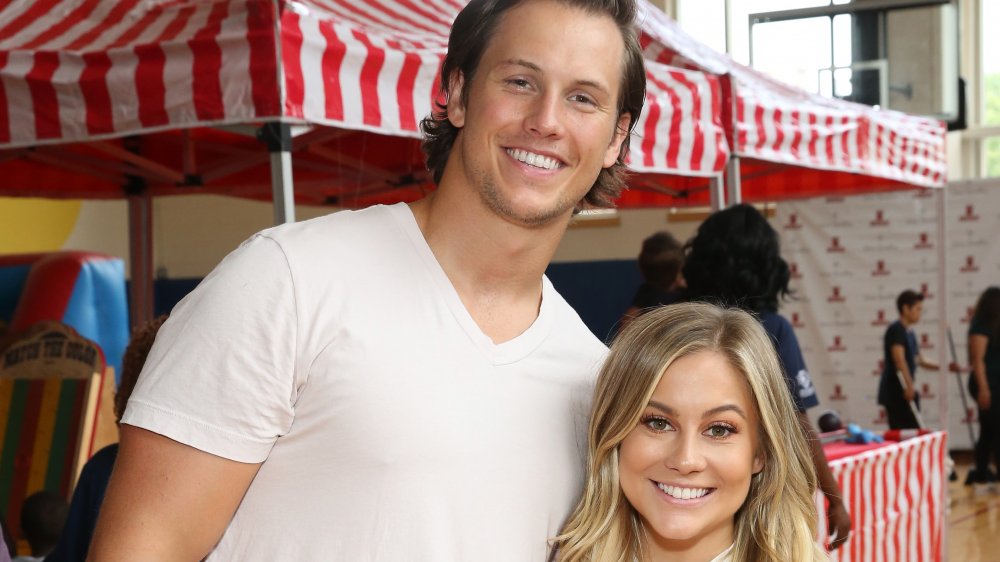 Robin Marchant/Getty Images
Former Olympic gymnast Shawn Johnson East confirmed on Monday via Instagram that she and husband Andrew East welcomed their first child, a baby girl. "You are our everything. Welcome to the world baby girl," the post read alongside a black and white photo of the couple and their new daughter.
According to People, Johnson East announced she was expecting in April, a year after she revealed she formerly suffered from a miscarriage. She and East have shared numerous aspects of their pregnancy journey through the account created for the baby, as well as on their YouTube channel. 
Amongst the things shared have been pregnancy complications and health concerns. During a 20-week checkup, the couple was told by doctors that their baby had underdeveloped and dilated kidneys, as well as a two- rather than three-vessel umbilical cord, which meant there was a chance of the baby having Down Syndrome.
"It was scary having lost a baby already, two years ago," Johnson East told People. In later videos, she spoke about praying for the baby and feeling immensely relieved when tests came out negative. While people asked her the future plans for her baby in regards to athletics, she explained that because of this experience she now felt the only important thing was having a "healthy" baby.
While the couple has obviously been very forthcoming when it came to their pregnancy journey, we want to know more about the third member of the family. Who is Andrew East?
Andrew East is also an athlete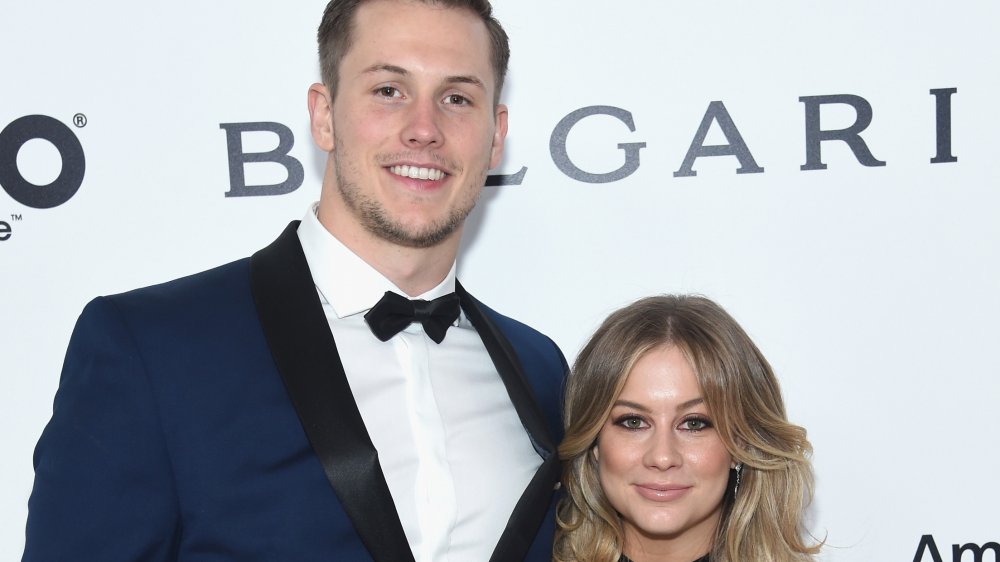 Jamie Mccarthy/Getty Images
Like his wife, 28-year-old East is also an athlete, though at 6 feet 2 inches he stands quite a bit taller than his 4-foot-11-inch spouse. According to his Twitter profile, he attended Vanderbilt University and is a civil engineer with an MBA. Most recently, East played in the 2018 NFL season for the Washington Redskins. The athletic couple got married in 2016 after East proposed at a Chicago Cubs baseball game in 2015 (via PopSugar).
It seems only fitting that the Olympics brought the two together, but not in 2008, the year Johnson East won gold. It was in London 2012, when Johnson East was representing USA Gymnastics and watching her friend Taylor Phinney cycle. Upon meeting Johnson East, Phinney's teammate Guy East became convinced his brother Andrew was perfect for her. He was so convinced that a few months later he had East take a plane to meet Johnson as she competed on Dancing With the Stars, and the rest is history (via Des Moines Register). "I fell head over heels, I guess," Johnson East admitted.
The two happily married after spending time together in Nashville, a place Johnson East said was special to the both of them and their relationship. Now two years after a miscarriage and other complications, the couple has powered through to happily welcome their healthy baby girl.