The Real Reason Shawn Johnson Retired From Gymnastics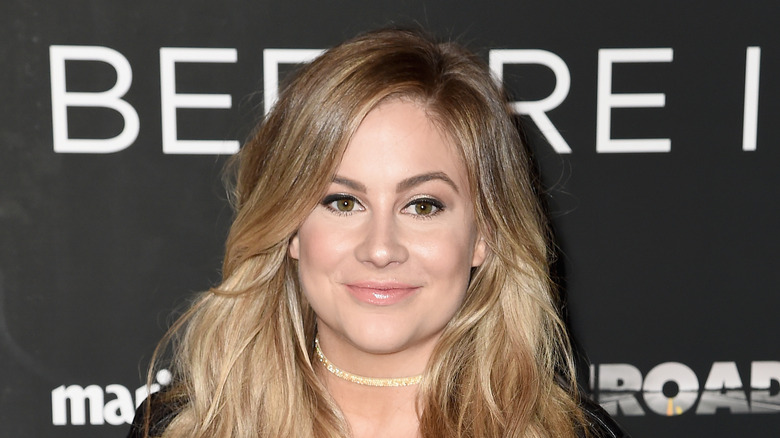 Nicholas Hunt/Getty Images
Younger generations may know her as a YouTube celebrity, but most of the world knows Shawn Johnson as one of the best gymnasts of all time. In 2008, the gymnast helped the U.S. team win silver at the Beijing Olympics by winning gold for balance beam, and silver for floor exercise and all-around.
Johnson followed up her impressive Olympics victory by winning Dancing With the Stars the following year. Still a teenager at the time, many people thought that she'd go on to compete in gymnastics for years to come, but Johnson retired from the sport in 2012. What led to her retirement from gymnastics?
What made Shawn Johnson retire from gymnastics?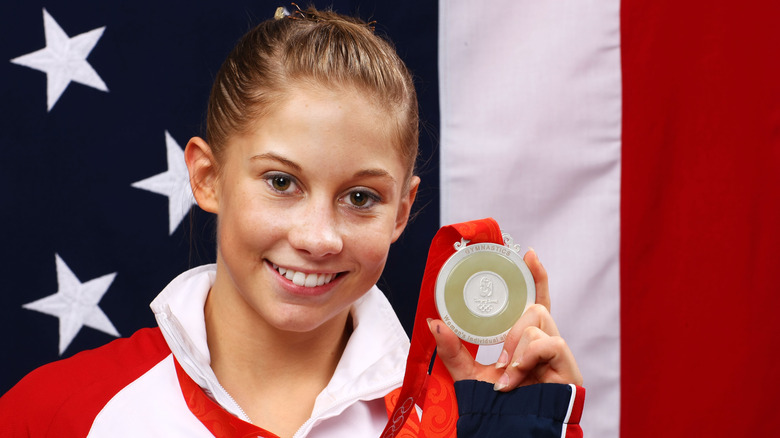 Kristian Dowling/Getty Images
Like so many athletes, Johnson's gymnastics career came to a halt because of an injury. While Johnson hoped to win big again at the 2012 Olympics, it was not to be, thanks to a persistent knee injury. Johnson ended up retiring from the sport just before the Olympic trials. "I had already gone through two knee surgeries and I needed a third; I had a partially torn labrum, a fractured back, and then my body was just falling apart," she told Inside Gymnastics in 2016. "Unfortunately, I wanted to continue, but my body was telling me no, so I didn't really have a choice."
She added, "I'd love to do it again, but I can't."
What is Shawn Johnson up to now?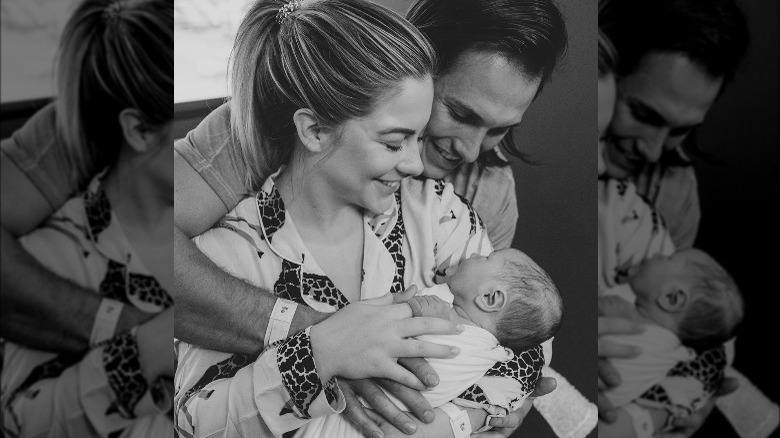 While Johnson was devastated about having to quit the sport that she loved so much, it also gave her the opportunity to explore other interests. "I finally got to turn the page and go to the next chapter," she told WBUR in 2016.
In addition to running her popular YouTube channel, The East Family, Johnson is a bestselling author, a wife, and a mother. Johnson announced the birth of her first child, a daughter, on November 4, 2019. Johnson had previously suffered a miscarriage. 
"You are our everything," Shawn Johnson wrote on an Instagram picture of her and her husband, Andrew East, holding their baby. "Welcome to the world baby girl."