The Truth About Balayage Hair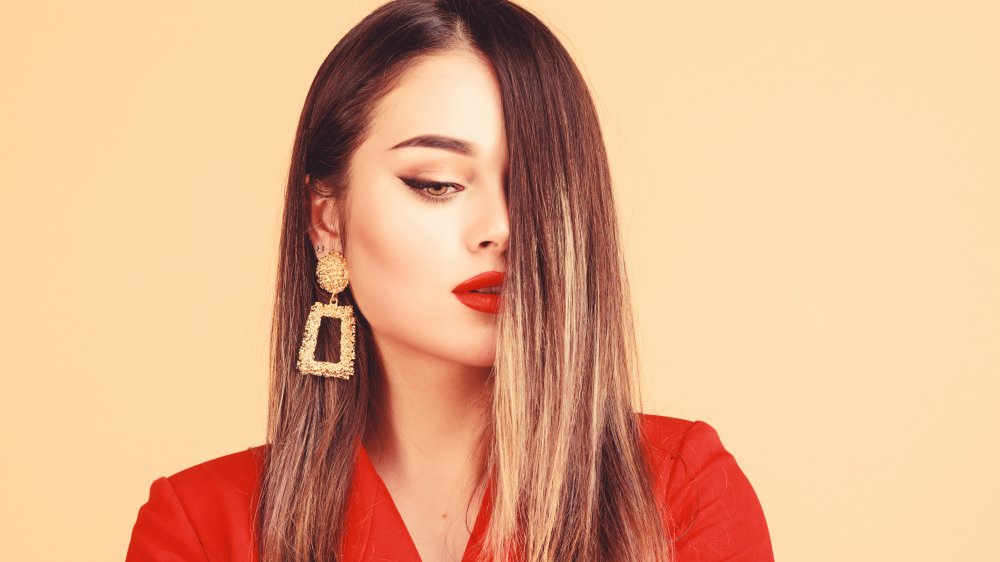 Shutterstock
In past decade, balayage hair entered the mainstream, with every celebrity under the sun taking part in the trend. Gisele Bündchen, Miley Cyrus, Chrissy Teigen, Blake Lively — we can't think of one famous actress, model or musician who hasn't either tried out the look on their tresses or who still chooses to stick to the popular hair dye trend today. The trend doesn't seem to be dying down any time soon, either.
If you're currently in the market for a hair update, or even a completely new hair color, balayage is definitely something you should consider. Praised by hair experts for suiting almost every hair type, hair length, and skin color, here's everything you need to know about balayage.
What is balayage, and how long does it take?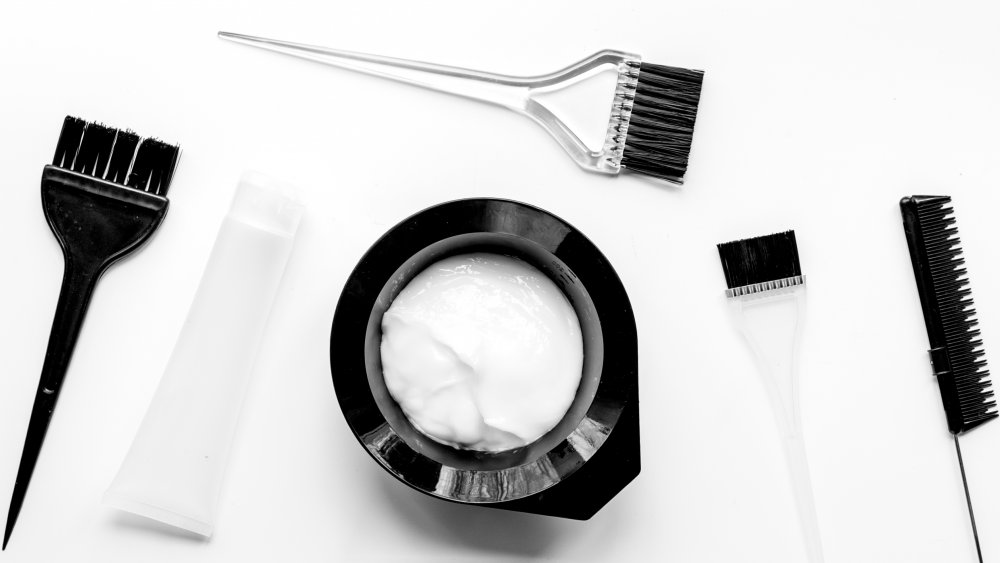 Balayage is a French word, meaning "to sweep," which takes on its own definition in the hair world. "It's a freehand hair coloring technique that gives a really blended natural look with no harsh or obvious regrowth lines," royal and celebrity hair expert Richard Ward told Marie Claire. Basically, it gives your hair a soft sun-kissed look, using different shades of color and tone to create depth. In other words, it's the kind of hair color you could only dream of picking up at the beach while on vacation. The best part? You choose how little or how much color is applied, making it the perfect first step for hair dye newbies.
The time it takes to get balayage varies. Josh Wood, founder of Josh Wood Atelier and Redken Global Color Creative Director, believes this is because the depth of the balayage differs from person to person. While just a few small highlights should only take a matter of minutes, there are more extensive applications that can take up to three hours.
Like any hair cut, color, or change, it's recommended that you do your research before your appointment, and bring along picture references of balayage you like (as well as looks you definitely do not like) with you. It's also a good idea to talk through any concerns with your colorist before you commit to the process.
How much does balayage cost?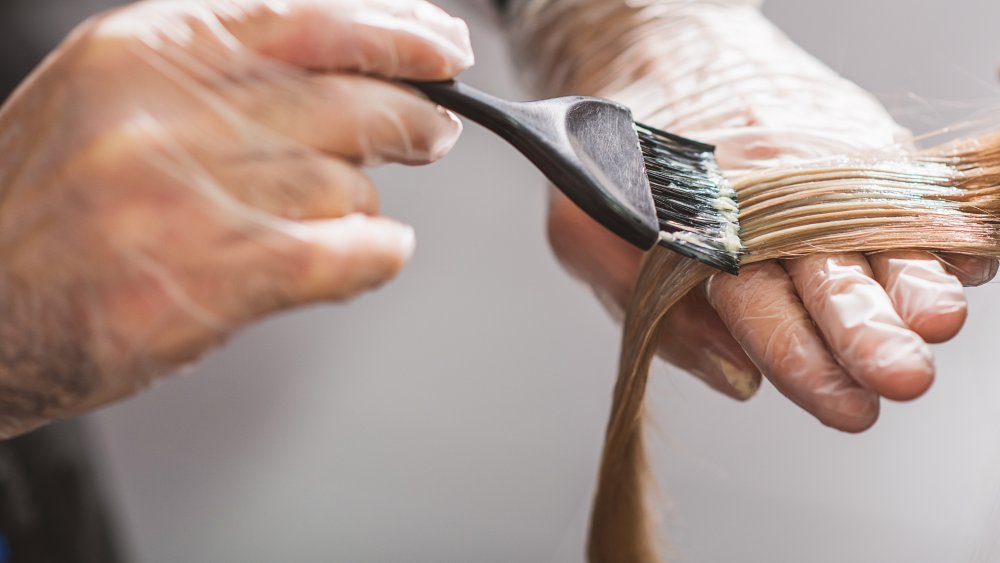 Much like the application process, the cost of balayage varies. As you would have experienced in the past with any hair service, factors such as hair length, hair colorist, and salon can impact the cost in either direction. It also depends on how much balayage you want, as the longer the appointment lasts, the more it costs. 
Luckily, balayage is very low maintenance, and you can wait longer in between appointments than you would usually have to with colored hair, which helps keep the costs down. "If you want to make your balayage last as long as possible, opt for a babylight — it's the most subtle type of color you can go for," suggests Wood.
"Typically balayage requires far less maintenance than traditional color because it grows out beautifully and there are no strong regrowth lines," notes Ward. Yeluchi co-founder Antonia Opiah told Man Repeller that when it comes to caring for your balayage, your hair routine should mostly remain the same. "Avoid shampoos with sulfates and conditioners with silicones," advises Opiah. "Look for products that contain natural oils like argan oil. You may also want to deep condition a bit more often, but don't over-condition (i.e. leave the conditioner in for longer than 30 minutes) because too much conditioner can make your hair brittle." If your hair starts to get brassy, that's when you know you need to book in for a touch-up or color refresh.
Does balayage ruin your hair?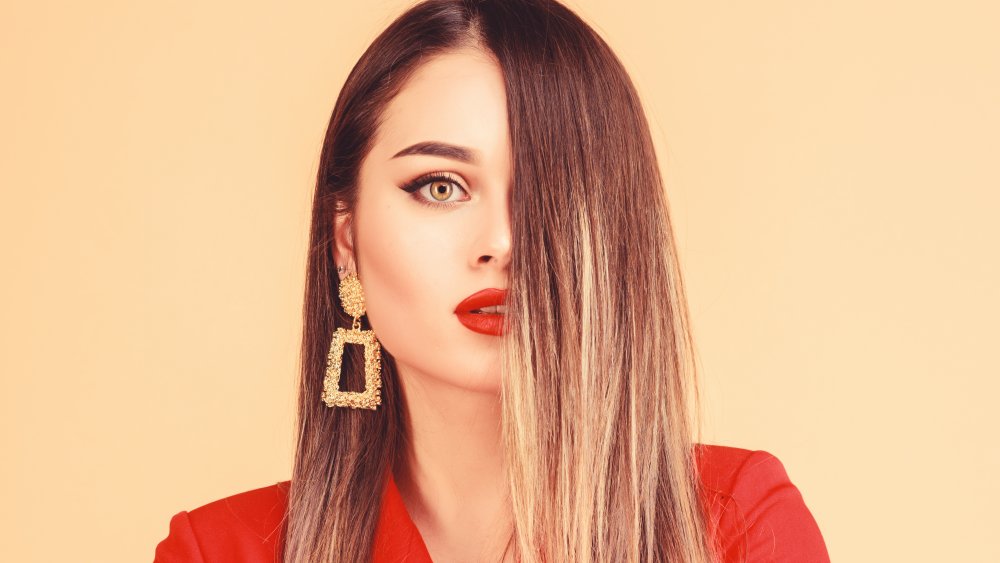 Shutterstock
Just like any chemical processing treatment, balayage does cause damage to your hair. Comparing balayage to traditional highlights, Matt Rez, celebrity colorist at LA's Mèche Salon believes balayage is slightly more damaging (via The Ouai). "Balayage requires a stronger bleaching agent or lightener to create lift and surpass the unwanted brass tones," he said. "You can get a much more lighter and controlled lift with foils, though if a colorist uses high volume peroxide unnecessarily in a foiled highlight, that can be damaging as well." 
Though this may be cause for concern, given the low-maintenance nature of balayage, there is less need for touch-ups, and your hair won't undergo as much processing as other hair dye methods. Provided you avoid chlorine and swimming pools, your color should stay fresh for up to four months, but it's important to remember to still go in for regular trims to keep your hair in the healthiest and strongest condition.