The Real Meaning Of Shay Mitchell's New Baby's Name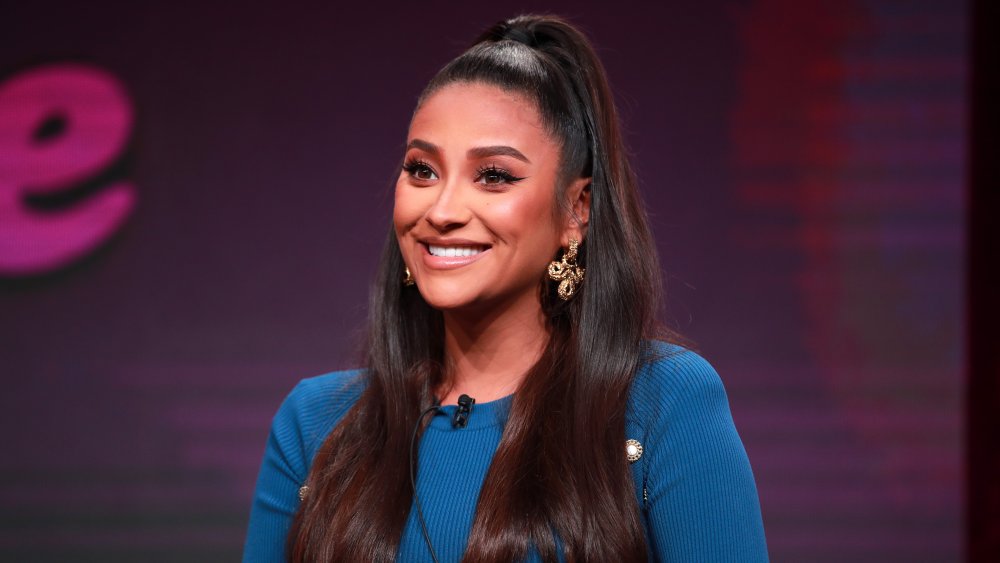 Rich Fury/Getty Images
It's been several weeks since Shay Mitchell revealed in an Instagram post that she had her baby. Since then, fans have been eagerly awaiting for the Pretty Little Liars star to reveal more details. Well, the wait is finally over. 
On November 6, Mitchell shared an emotional post to Instagram in tandem with Vogue's publication of an exclusive interview with the new mom. Both the post and the interview are packed with information, including the baby's name, which is often one of the most speculated topics whenever a celebrity announces they're pregnant (we're still talking about what Meghan Markle named her baby). 
Needless to say, celebrities rarely disappoint when it comes to naming their little ones, and Mitchell was no different. Her daughter's name is Atlas Noa, and it's actually perfect.
Shay Mitchell's baby will be a globe-trotter just like her mom
The name Atlas comes from ancient Greek mythology. The Titan was forced to bear the weight of the heavens on his soldiers as a punishment from Zeus. According to Behind The Name, it means "enduring." More commonly, though, we think of atlases as large collections of maps. Baby name websites often list it as a boy name, but Mitchell choosing it for her daughter follows the modern trend of giving children more gender-neutral monikers.
One look at Mitchell's YouTube or Instagram account makes it extremely evident just how much the actor loves to travel. It's safe to assume that Atlas will now join her mom on some of those trips and become a globe-trotter herself. Of the name, Mitchell told Vogue, "A close friend of ours was listing off names for her daughter that she had had a year and a half ago. Then she said Atlas and I looked at Matte [Mitchell's long-time partner], and he looked at me, and I was like, 'Oh my gosh.'" She continued, "It's just the perfect name; from that day, we knew it was going to be Atlas."
Noa, Atlas' middle name, is similarly meaningful. It's a biblical name that has been popular for girls in Israel over the last 10 years. In Hebrew, it means "movement." According to Behind The Name, it also means "love" or "affection" in Japanese. Truly fitting as Mitchell revealed she "had no idea [she] was capable of loving anything like this before [Atlas] arrived."
If her name is any indication, Atlas Noa will have the world at her fingertips, and of course, be tremendously loved.