The Reason You Should Never Dye Your Hair Platinum Blonde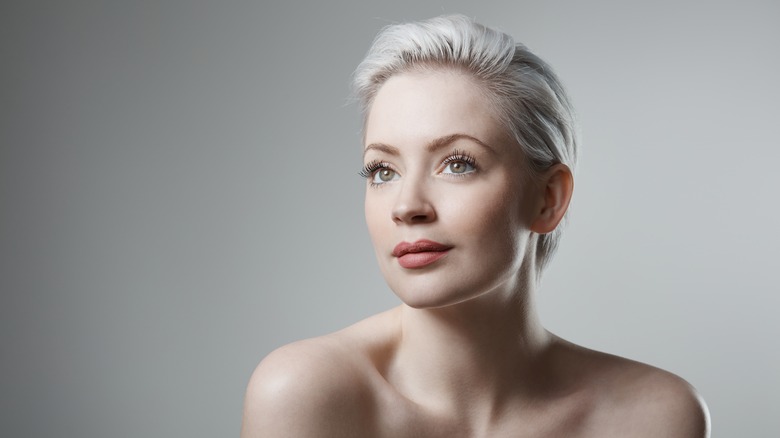 Shutterstock
Platinum blonde is a hair color that so many of us could only ever dream of pulling off — imagine looking as chic as Lady Gaga, Michelle Williams and Gwen Stefani! Those who can pull it off should consider themselves lucky, but before you take the plunge and book an appointment (or attempt to DIY at home), it's important to understand the reasons why some experts say you should never dye your hair platinum blonde.
Basically, dyeing your hair any color causes damage. As Rick Wellman, Hue Director at NYC Salon John Sahag, told Seventeen, "Anytime you lift or lighten hair, especially to platinum, there is risk of damage and dryness." No matter how good or expensive your choice of salon is, when it comes to dyeing hair platinum blonde, many believe there is no escaping it. However, the extent of damage is usually determined by the condition of your hair before coloring.
You should avoid platinum hair dye if you already have colored hair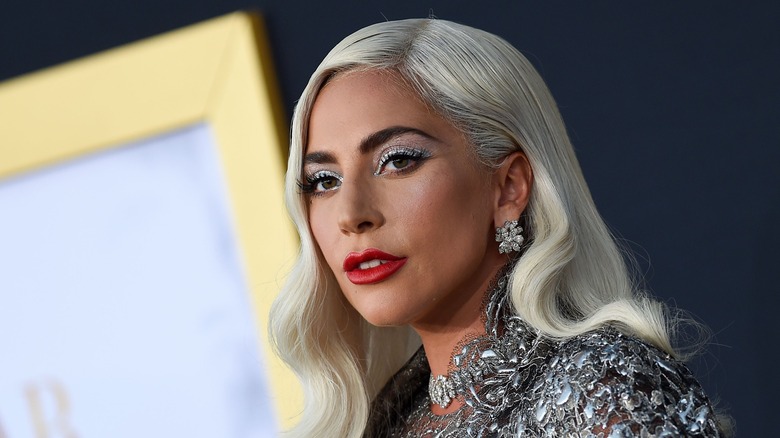 Valerie Macon/Getty Images
Speaking to Refinery29 about platinum hair dye and bleach, Alex Brownsell, celebrity colorist and founder of Bleach London, said, "The best and lightest results are seen on hair that is virgin — no hair dye at all — and shades that are light brown and [lighter]." Unfortunately, the darker the hair, the more damage you can expect.
Hair texture is another factor that must be taken into consideration when thinking about going platinum blonde. "Very fine textured hair can break easily with bleach applied," warns Elizabeth Hiserodt at Cutler Salon (via Teen Vogue), and even other textures will become much weaker.
If you've spent most of your adult life coloring your hair, it might be best to cross platinum blonde off your bucket list. "Removing color out of the hair can be very damaging, and often doesn't lift to light blonde tones without breaking," continues Hiserodt.
FInally, it's important to be aware that platinum blonde hair is seriously high maintenance. If you don't want regrowth, you'll need to have it touched up every four to five weeks, which can be incredibly expensive. On top of this, you'll need to invest in high-quality products to support its health, and avoid heat styling and blow-drying to prevent further weakening.