The Real Reason Sandra Bullock Adopted Her Kids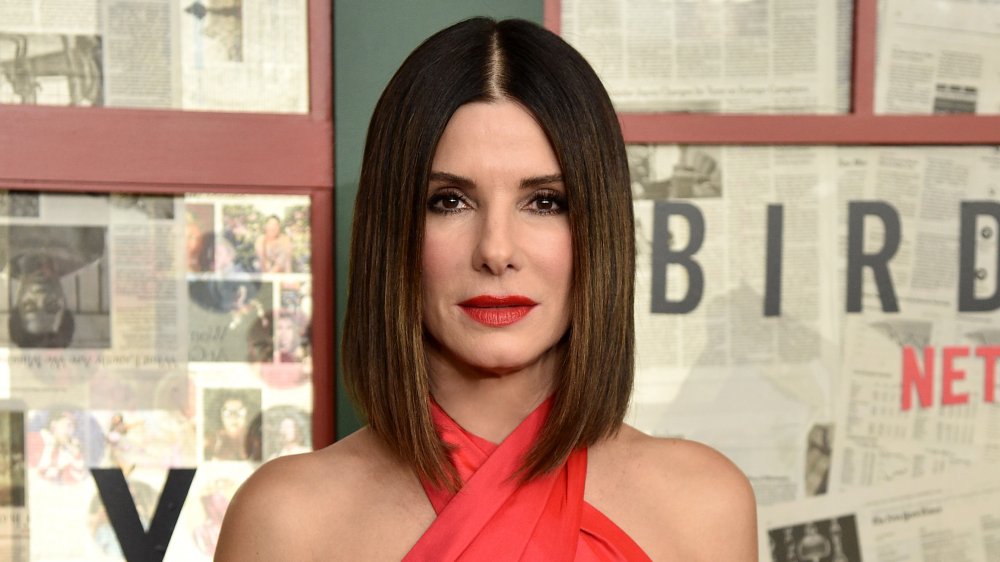 Bryan Bedder/Getty Images
Although she did not become a mother until she was 45 years old, Ocean's 8 star Sandra Bullock always knew she wanted to be a mother. "Being a mom, I finally realize, 'Oh this is what I was supposed to do when I grew up.' This is my purpose, and I knew it at a very young age ... I felt that calling at a very young age, but I had to become the mom that I was supposed to be for the kids that were waiting for me," she told Today's Hoda Kotb (via Simplemost).
The Hollywood actress has adopted two children as of 2019 — son Louis and daughter Laila. She opened up to Kotb about her decision to adopt saying that Hurricane Katrina convinced her to adopt her children. Bullock said it wasn't until the horrific tropical storm struck the country in 2005 that she realized parenthood was her destiny (via Independent Online).
"I did think, 'Maybe not.' Then [Hurricane] Katrina happened. I'm going to cry... Katrina happened in New Orleans and something told me, 'My child is there.' It was weird," she said.
Sandra Bullock's son convinced her to adopt Laila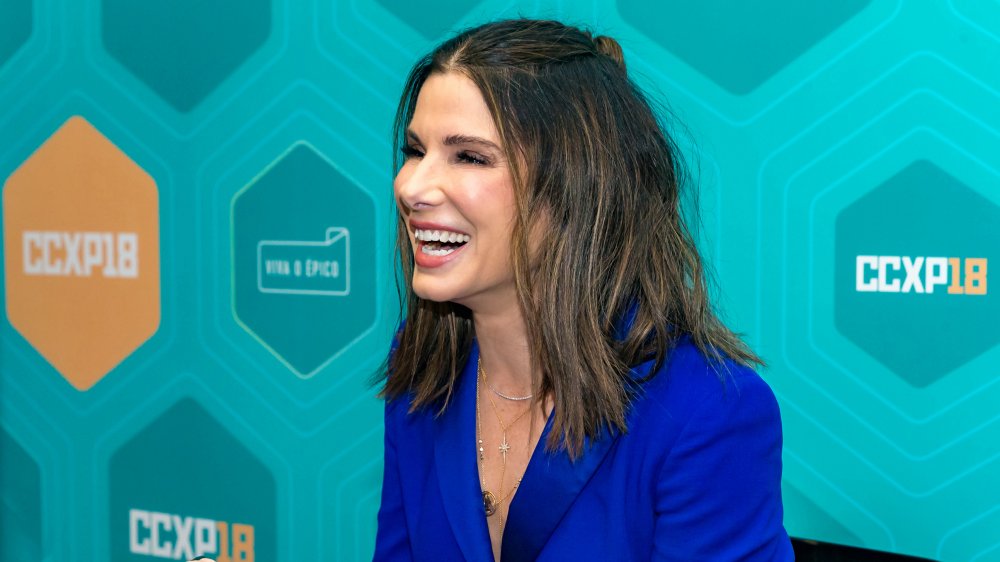 Alexandre Schneider/Getty Images
Sandra Bullock welcomed her first child, Louis, into her home as an infant in 2010. Of the wait between her decision to adopt and finally bringing Louis home, she said, "The beautiful thing that I was constantly told was, 'The perfect child will find you. You will find your child.' But you don't believe that when it's not happening. When you're going, 'Where is my family?' When it does happen, you know exactly what they're talking about."

After adopting Louis, Bullock's family was still not complete, and she says her son knew it before her. When Louis was just 3 years old, he joined Bullock in a restaurant with her friends for dinner. When a friend spoke about her own daughters, Louis said, "Yeah, I don't have daughters. But I'm going to have a baby soon," Bullock revealed. While she said she had no plans to grow her family, she thought her son might be onto something (via People).
"I realized at that time, maybe he knew something. And when I think about it, it would have been around the time that Laila was born," Bullock said. "It's Louis' way. Louis has a very strong way. He's a fine leader, and he led me to Lai."
Laila, who formerly lived in foster care in Louisiana, joined Bullock's family in 2015.
Sandra Bullock doesn't like the term 'adopted'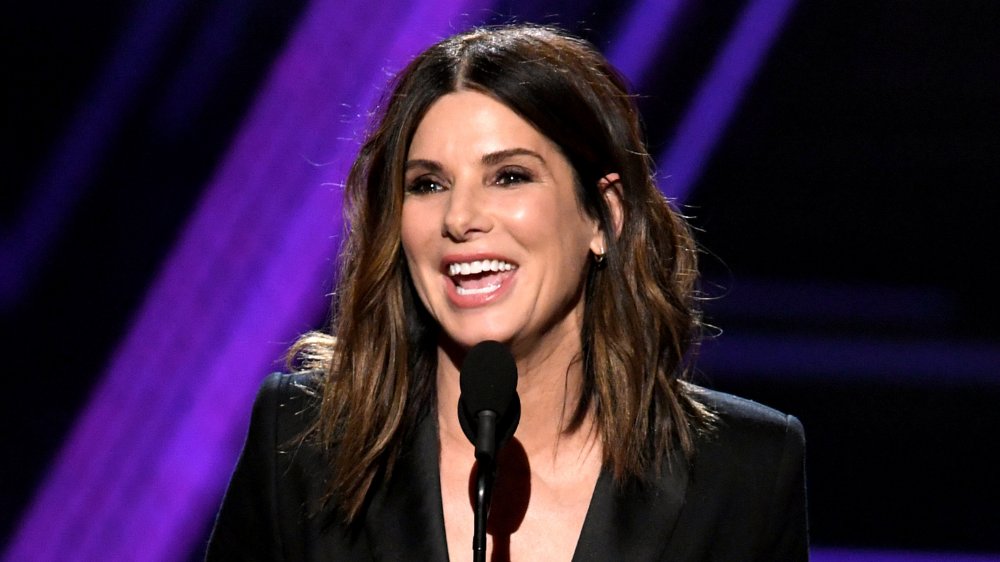 Kevin Winter/Getty Images
As an advocate for adoption, Bullock has strong views on what children in and out of the system should be called.
When asked by Instyle whether she thought the conditions of children in foster care was improving, Bullock answered "not quickly enough," followed by an emphasis of not using the term adopted.
"Let's all just refer to these kids as 'our kids.' Don't say 'my adopted child.' No one calls their kid their 'IVF child' or their 'oh, s***, I went to a bar and got knocked-up child.' Let just say, 'our children,'" she said.
With her words and advocacy Bullock has inspired many to adopt children, including Hoda Kotb. Kotb adopted a baby girl, Haley Joy, in 2017. "You don't even know who you've inspired," she told Bullock.
"I hope me telling my story lets people know that there is no end game," Bullock replied. "There are hundreds of thousands of children that are ready to be your child. You're a forever parent the minute you accept the love of that child."