The Good Place's Manny Jacinto Reveals How He Proposed To Dianne Doan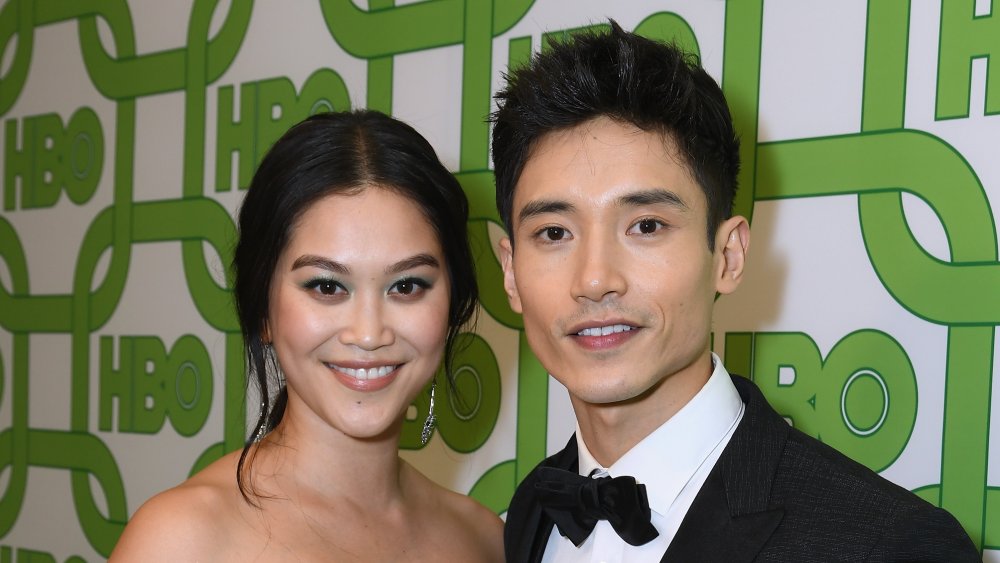 Presley Ann/Getty Images
Does art imitate life or does life imitate art? In The Good Place's Manny Jacinto's case, it's the latter. During a recent panel for Vulture Festival 2019, Jacinto told the audience that he was partly inspired to propose to his longtime girlfriend and fellow actress Dianne Doan because of what his character Jason told William Jackson Harper's character Chidi on the show. 
During the panel, Jacinto also revealed how he proposed to Doan, saying "I took her to places that really meant a lot to us... I took her through five different places, and at the last place I had our families waiting and I proposed" (via Vulture). How sweet!
Manny Jacinto had been planning to propose for some time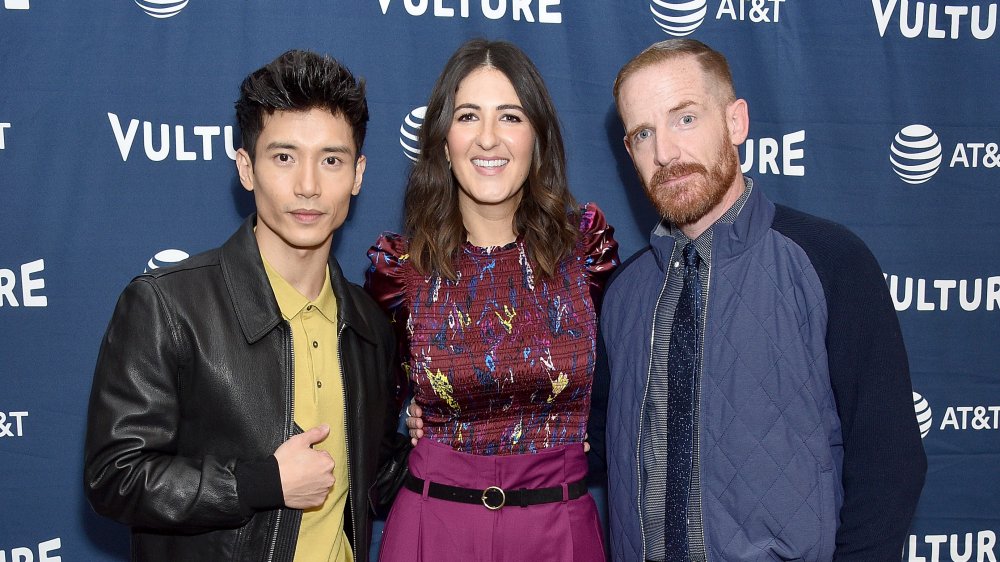 Gregg Deguire/Getty Images
At the Vulture panel, which also hosted Jacinto's The Good Place costars D'Arcy Carden (who plays Janet) and Marc Evan Jackson (who plays Shawn), the Filipino-born Canadian actor went deeper into what lead up to the proposal. He explained that he had been toying when to pop the question for a while, but he needed some inspiration. That's why he turned to the relationship of his and Carden's characters, Jason and Janet, for a little help. "There's a sentence that Jason says to Chidi about relationships, and it hit me pretty hard. I thought it was a sign that I needed to do it, and a week later I popped the question."
When it came to the actual proposal, Jacinto took Doan to all the places where they had their "firsts," like where they had their first date and where they had their first dance class. "I had these canvas things written down with a message saying why the places were important to us. At every location I had her close her eyes, I'd hold up the canvas, and she would open her eyes."
Jacinto explained that Doan might have been feeling a little let down after spot number one. "I think she thought I was going to pop the question at the first place," he joked (via The Knot). "So with the first note, she was like, 'Oh, that's cool.' I think she was a little disappointed there wasn't more." Four stops later and the two were engaged, with a super-cute proposal story to tell for the rest of their lives.