The Real Reason Andy Cohen Stopped Drinking With Watch What Happens Live Guests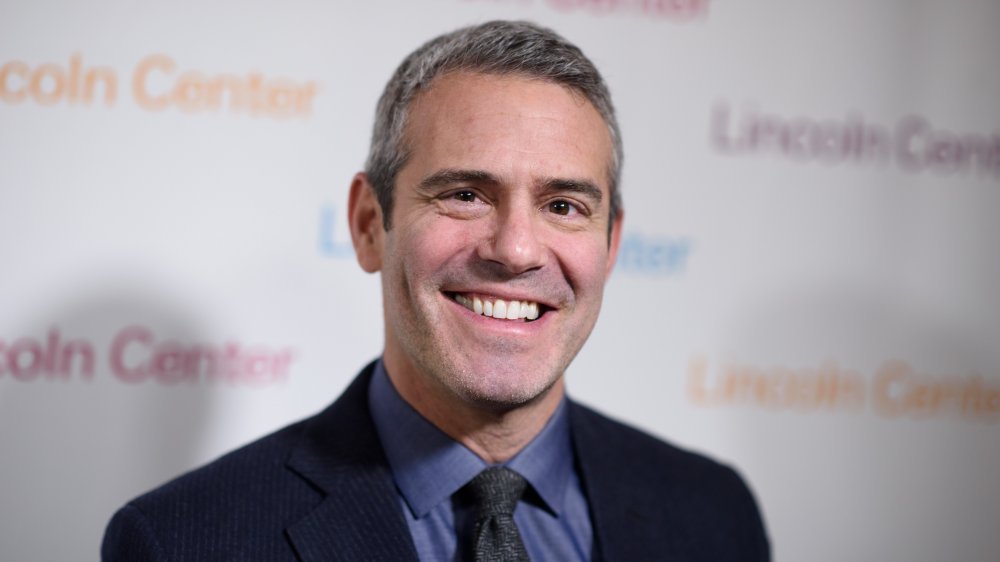 Dave Kotinsky/Getty Images
Bravo's Andy Cohen has officially given up cocktails — at least on his show. Showing off his lean physique, the TV presenter recently admitted to Today show host Hoda Kotb that he made some changes to his diet after continuously catching himself on screen in monitors or in the mirror. "I'm a pretty tough critic of myself and don't you find that seeing yourself in a monitor every day — doesn't that mess with your head sometimes?" the 51-year-old asked Kotb (via People). "Because you're forced to look in the mirror a lot, because there is a monitor under these cameras that we are looking at."
"So this summer, I had a moment where I was like, I really felt like my suits were getting tight and it was beach season and I was wearing like button-downs to the beach and I'm like I'm not this guy, I'm not doing this," Cohen continued to explain to Kotb. "I lost 12 pounds and I've just been really watching what I'm eating," he revealed, saying that he completely stopped drinking cocktails on Watch What Happens Live over the summer.
Andy Cohen has always been open about his health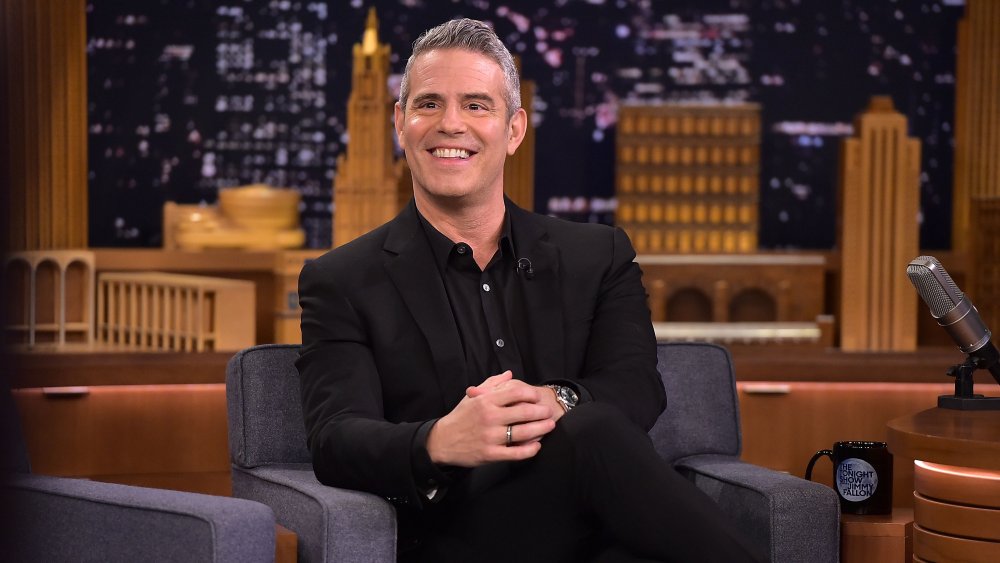 Theo Wargo/Getty Images
The executive producer of the much-loved Real Housewives franchise has never shied away from talking about his weight, previously sharing during an interview with The Cut that his biggest challenge is "monitoring my drinking, my carbs, and my cardio." 
"I'm either being really healthy or just not. There are moments in my life where I am trying to lose weight for something, and unless that's happening I try to indulge within reason," Cohen explained. "The funny thing is I'm usually the most out of shape in the summer. It's ridiculous, but I like to eat hot dogs and hamburgers and ice cream in the summer and I just don't believe in denying myself. Life is too short and it's boring to not enjoy yourself."