Patton Oswalt Opens Up About His Daughter Adjusting To Her New Stepmother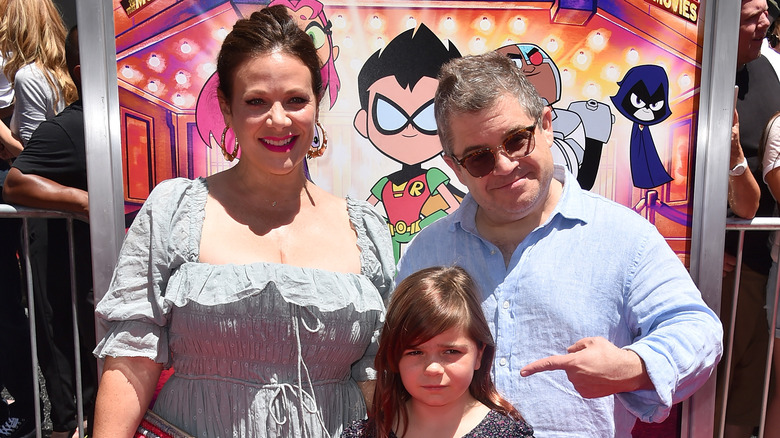 Alberto E. Rodriguez/Getty Images
The wicked stepmother storyline is tried and true — thanks to the fairytales and Disney movies we devoured when we were children. So we can't be blamed for taking the side of Alice, Patton Oswalt's daughter, when the comedian admits that she experienced "some weirdness" with her new stepmother at first... but that weirdness is not what you might think. 
Oswalt opened up in an upcoming episode of Kevin Nealon's Hiking with Kevin (via People), explaining that it was hard for Alice to adjust to his new wife, Meredith Salenger, after losing her mom, Oswalt's late wife, Michelle McNamara. "When Michelle was Alice's mom, Alice was 3, 4, 5 — she was still a little kid," Oswalt said. "Michelle passes away, a year or so goes by and then I marry Meredith. Now Alice is 10 and both Meredith and I are like, 'You have responsibilities, you have some chores.' We're treating her like a 10-year-old."
Oswalt admits there have been times when Alice has said "... 'with Mommy, I didn't have to do this,' [and I tell her], 'Well, that's because you were 5, and if Mommy were here, you'd be doing all this same stuff — probably even more.'"
​Patton Oswalt and his daughter have had their share of heartbreak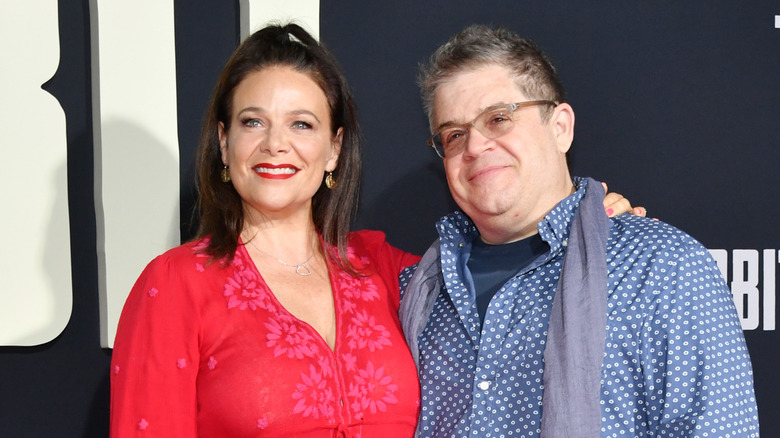 Amy Sussman/Getty Images
Alice was just 7 years old when her mother Michelle died suddenly in her sleep. Michelle McNamara was a mystery writer who loved crime writing and digging up cold case leads; she and Patton Oswalt were married for 11 happy years before she passed away from an undiagnosed heart condition and a combination of prescription drugs which, along with her condition, "proved to be lethal" (via People). Oswalt recalls McNamara struggling from anxiety and nightmares so he suggested she take a sleeping tablet. She never woke up.
"The second worst day of my life was the day that my wife passed away, that was the second worst day of my life," Oswalt says in his Netflix special. "The worst day of my life was the day after, when I had to tell our daughter..." 
Oswalt and Salenger announced their engagement in July 2017, just over a year after McNamara passed. They were married later that year in November (via People). 
There very well may have been "some weirdness" in the beginning, but if Salenger's Instagram posts are any indication, the three are now one big happy family. "Happy #NationalDaughtersDay!!!" Salenger recently captioned a sweet video of herself and Alice. "This little ray of sunshine brightened my life and made it complete. She is the most magical girl. Brave and wise and kind and loving and hilarious. I'm the luckiest mom. My heart is full because of her."