This Is The Best Drugstore Lipstick You Can Buy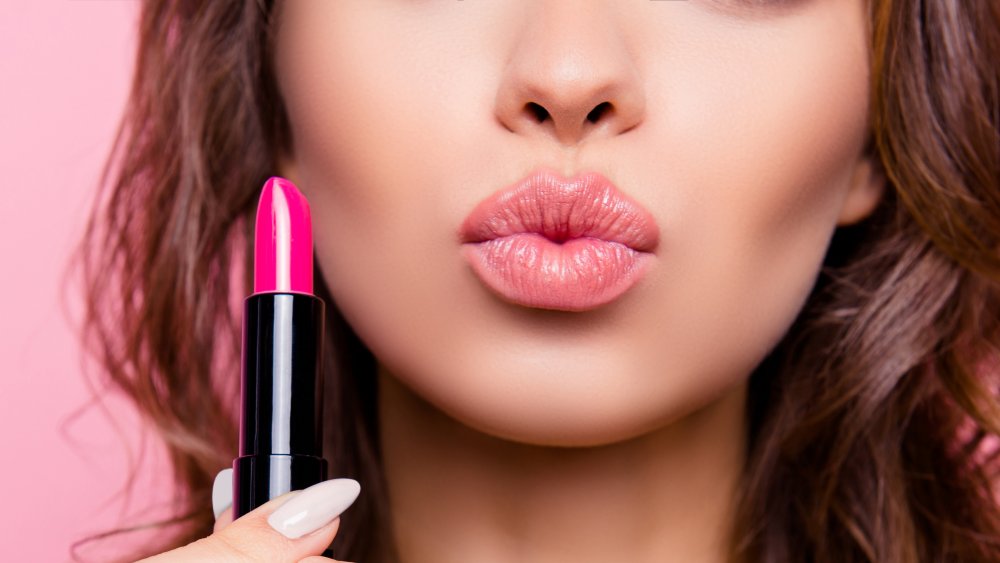 Shutterstock
Buying lipstick can be as challenging as going to Starbucks to order a coffee, thanks to all the choices and possibilities that are on the market today. We're not just talking about price points and color anymore; decisions now have to include details including matte vs. glossy; shimmer vs. shine; stain vs. full-on color; stick vs. crayon; and even conventional vs. vegan (because fun fact — shiny and shimmery lipsticks are made with fish scales).
But before all that, Society 19 says lipsticks have to tick specific boxes: your lippy has to be long-lasting and provide hydration without leaving your lips feeling dry afterward. Also, the lipstick shouldn't bleed or streak, and it can't be too goopy or sticky — otherwise you'll need a blunt instrument to unglue your top lip from your bottom lip. Oh yes... don't forget, your lipstick also needs to look good, feel good, and smell good.
Beauty experts are partial to Revlon lipsticks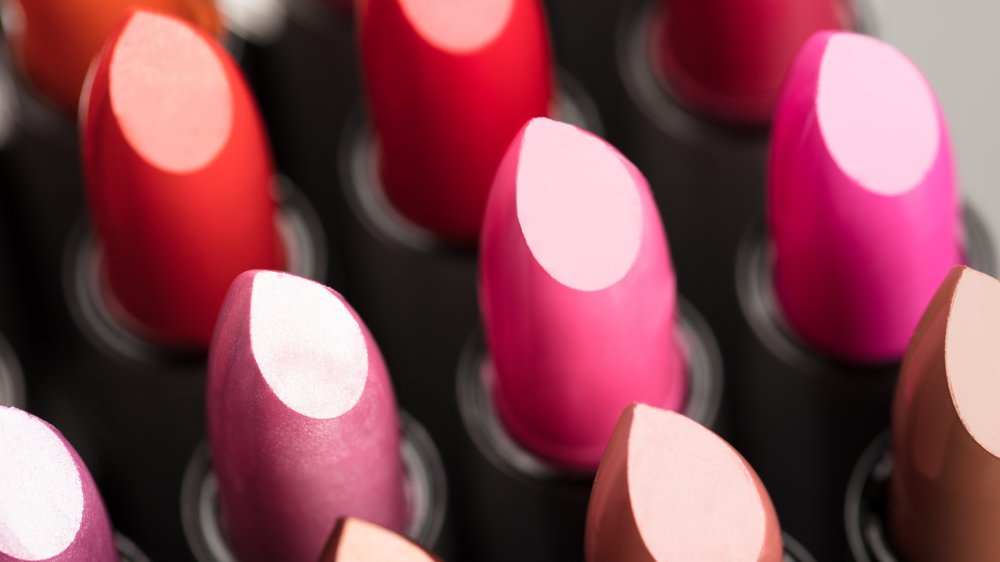 Shutterstock
If you've got all those factors to consider, you might be forgiven for thinking that finding a good lipstick under $20 (such as picking something up at CVS or Target) might be a stretch. But the editors at Health, Refinery 29, and Business Insider beg to differ, and Revlon lipstick gets top grades from all three.
Health spoke to makeup artist Katie Jane Hughes, who is partial to Revlon's Matte Balm, about which she says, "This is amazing for the price and comes in 10 killer shades — you can definitely find one (or a few) that work for you. The color payoff is insane for a balm, and it's super easy to use on the go. It's even comfortable for a matte shade; often they can feel dry, but this one feels great and moisturizing!" 
Another Revlon product, the Super Lustrous Matte is Everything Lipstick, got the vote from Refinery 29's fashion news editor, Channing Hargrove, who said the color simply "screams fall." 
Business Insider also picked Revlon's Super Lustrous Lipstick as a top-performing drugstore steal, saying it contains hydrating ingredients like vitamin E, avocado oil, and Abyssinian oil so your lips are left moisturized, conditioned, and glossed.