This Is How Much Money Pnina Tornai Is Actually Worth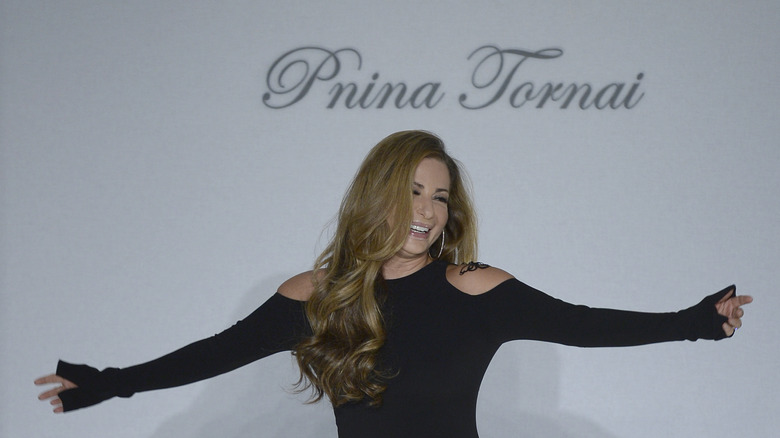 Fernanda Calfat/Getty Images
Anyone who's ever watched Say Yes To The Dress knows that a Pnina Tornai dress tends to cost a pretty penny. It can be heartbreaking to watch brides try on her dresses when they're out of their budget, but it's easy to see why brides fall in love with them — they're so beautiful. 
The designer behind Kleinfeld's most coveted gowns is a powerhouse. With an estimated worth of between $1 and 5 million (via Famous People Today), the Israel-born Tornai has dressed high-profile celebs like Jennifer Garner, Amber Rose, Danielle Jonas, Kim Cattrall, and more (via her website). And with dresses that can cost up to $70,000, it's easy to see how she's worth that much (via TLC).
Pnina Tornai is a primary vendor with Say Yes To The Dress
Tornai often makes appearances on Say Yes to the Dress, and she told Business Insider that she sees roughly 90 to 120 brides per day on weekends at Kleinfeld in New York. Brides are often offered to try on one of her dresses, even though sometimes she's out of their budget. Her gowns are known for their intricate designs and their ability to make a bride look sexy, yet classy. She also exclusively sells her collections at Kleinfeld, according to the boutique's website.
However, when she first brought her gowns to Kleinfeld, they were turned away because they were too daring and sexy for Americans. Tornai, who was still based in Israel at the time, obviously didn't let this stop her. In another interview with Business Insider, Tornai said that she flew home and created an entirely new collection. "I never give up," she explained. "I am the kind of person that if you throw me out the door, I'll come in through the window." 
A few weeks after sending her new dresses to Kleinfeld, the bridal boutique called and struck up a deal. 
Pnina Tornai didn't always want to be a fashion designer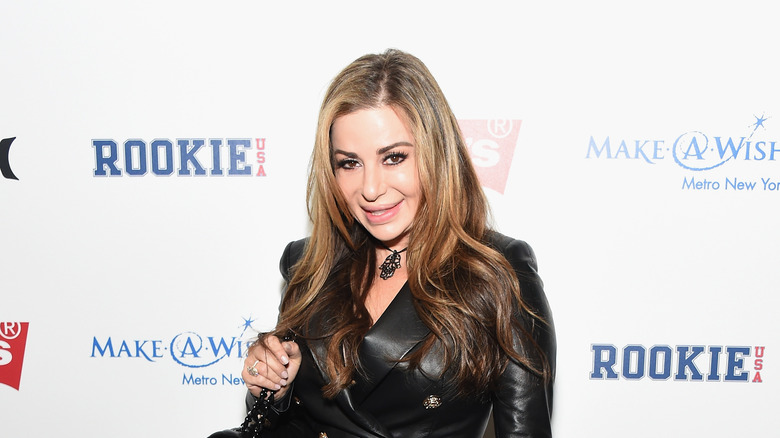 Michael Loccisano/Getty Images
Even though we can't imagine a world without her beautiful dresses, there was a time when Tornai's aspirations didn't involve designing — she actually wanted to be an actress, and she studied acting in Paris at one of the top acting schools at the time. But when she got married to her first husband, it was made clear that she would not be pursuing acting, and they eventually divorced. 
"When I came back to Israel 10 years later, alone with my son, I needed to earn a living," she told the Israel Ministry of Foreign Affairs. "And the only thing I liked besides acting was fashion." She opened up a storefront with another seamstress, and they began designing clothes. She actually gained notoriety in Israel when one of her clients appeared on the front page of the local newspapers because of a missile launch in Israel. The next day, women were calling her and asking for her to design their gowns. "It's amazing to see something that is horrifying, and a bride and groom committing to their love at the same time," she recalled. Amazing, indeed!