The Real Reason Meghan Markle Still Isn't A British Citizen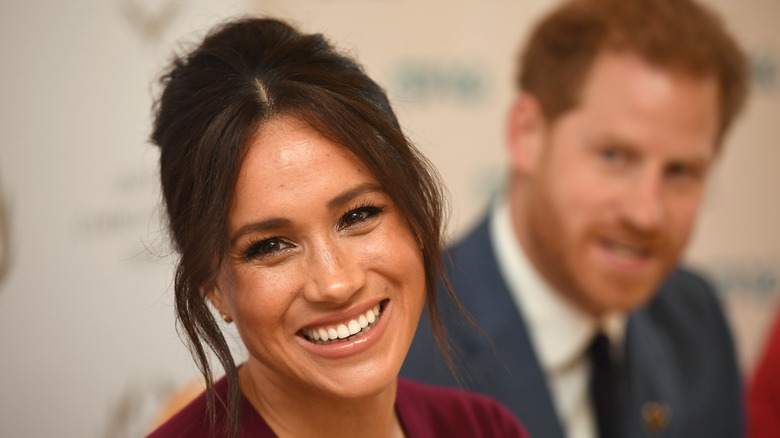 Wpa Pool/Getty Images
She's married to a prince, and is herself listed as Princess of the United Kingdom on her son Archie's birth certificate (via BBC). Yet Meghan Markle still carries a blue U.S. passport when she travels, instead of a maroon one with the Royal Arms on the cover, which all members — except the Queen — are required to use when they travel (via Royal.uk). So how is it that the Duchess of Sussex, wife of an heir to the throne, is still a U.S. citizen?
The Daily Mail reports Meghan Markle is believed to have begun her naturalization process around November 2017 — just after her engagement to Prince Harry — and immigration rules say the spouse of a British national needs to live in the UK for at least three years before he or she can apply for a citizenship change. Because Kensington Palace has clearly stated that Markle would comply with immigration rules, she cannot apply to be a UK citizen until around November 2020, which means she's got another year to go before she can put her papers in.
Becoming British is not easy, even when you're Meghan Markle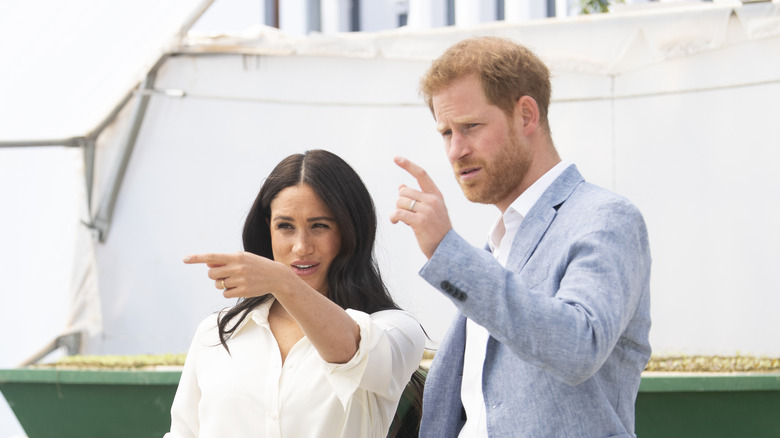 Wpa Pool/Getty Images
The Daily Mail says Meghan Markle has accepted that becoming a UK citizen is a slow process, which, for every applicant, begins even before he or she arrives the UK. An applicant needs to prove that the relationship is real, including holiday photos and records of email and phone conversations before they even set foot in the country. After marrying and living in the UK for three years, an applicant can then apply for citizenship, but only if he or she has papers which indicate permanent residency. They need to take a test about life in the UK, be able to speak English, Welsh, or Scottish Gaelic, and they cannot spend more than 270 days outside the country before the citizenship papers are filed.
There does seem to be one loophole, however, as the Home Office can allow certain people to be exempted from these rules if an applicant's spouse works for the government or has ties to the government — both of which apply to the Duchess of Sussex. This could mean Markle won't be waiting long after her papers are filed before she takes an oath of allegiance to the queen, unless she chooses to wait it out like all the rest of the would-be Brits.