What Tyler Blackburn Has Been Doing Since Pretty Little Liars Ended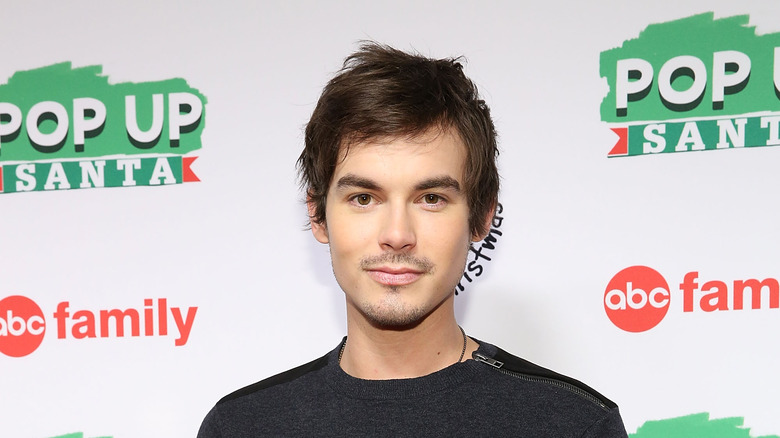 Mireya Acierto/Getty Images
Hollywood heartthrob Tyler Blackburn spent seven years playing former bad boy turned helpful hacker Caleb Rivers on the hit Freeform show Pretty Little Liars. Caleb and Hanna's relationship was one of the main relationships featured on the show, and even though it almost seemed like they wouldn't end up together, their eventual reunion in the final season sent everyone's hearts soaring. 
Since the show aired its final episode in 2017, Blackburn has kept busy acting in other shows and releasing new music with the band NOVI. He also came out as bisexual earlier this year in an exclusive interview with The Advocate.
Tyler Blackburn has continued acting since Pretty Little Liars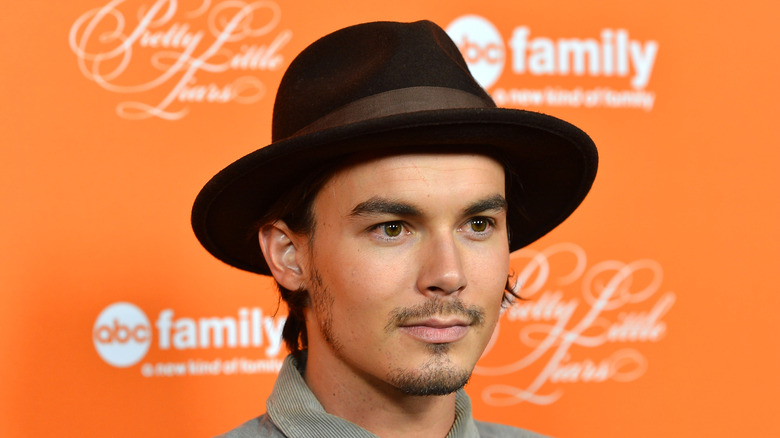 Frazer Harrison/Getty Images
Blackburn hasn't stopped since Pretty Little Liars. Since the Freeform show ended, Blackburn has made appearances in several shows and movies. Mainly, he's been portraying Sergeant Alex Manes, an army veteran with both psychological and physical trauma, in the CW show Roswell, New Mexico. His character identifies as gay, and the relationship between his character and Michael (played by Michael Vlamis) has already received an immense amount of positive feedback from fans everywhere. 
He told TV Guide, "I think it's really great that the writers have really chosen for this relationship to be so passionate because it's not that common to see, especially in mainstream television, to see LGBTQ characters just depicted so human and raw and real." 
Blackburn has also made appearances in the Charmed reboot and in the Discovery Channel's first original movie Capsized: Blood In The Water (via The Cut). He also released a new song with band NOVI called "Can't Love Me" (via NYLON).
Tyler Blackburn recently came out as bisexual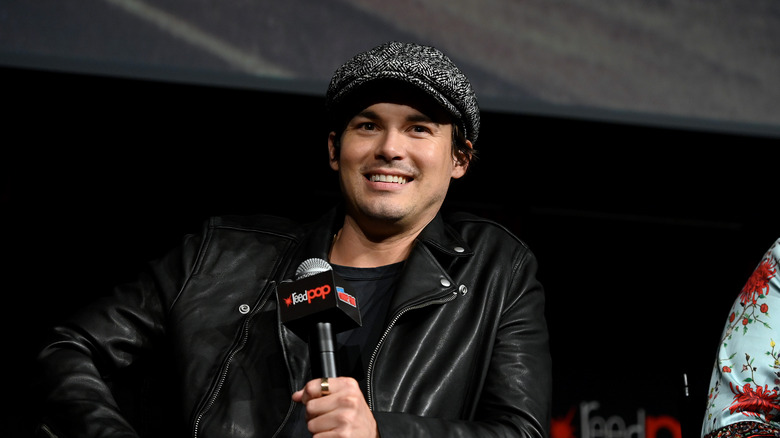 Ilya S. Savenok/Getty Images
In April of this year, Blackburn sat down with The Advocate and revealed that he's bisexual. He told the outlet that he's known that he was bisexual since he was in high school, but felt that he had to mute who he was in order to fit in. "I just want to feel powerful in my own skin, and my own mind, and in my own heart," he said. 
He goes on to talk about how embracing the truth of who he actually was took a lot of time and effort, especially since he had a hard time being accepted in high school. "I got bullied a lot by other boys, and I just felt like my soul was slowly being taken from me," he recalled. Because of his experience as a queer man, he says his role as Alex Manes truly resonated with him on a deeper level. "I knew this guy in and out," he said. "I understood feeling oppressed... I understood self-doubt."
We love that he feels strong enough to share this piece of him with the world. Go Tyler!