How Vicki Gunvalson Really Feels About Her RHOC Demotion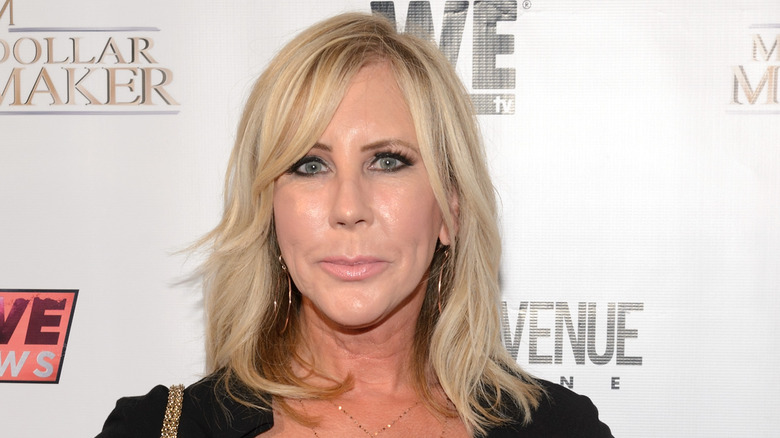 Daniel Boczarski/Getty Images
Nobody likes the feeling of being demoted, but it has to sting that much worse when you've been there since the very beginning. Vicki Gunvalson, OG cast-member of the OG Real Housewives strain, Orange County, was recently reduced to the dreaded role of "Friend" rather than fully-fledged "Housewife" on the hit show.
Sure, after 14 seasons they have to mix things up somehow, but considering how much Gunvalson brought to RHOC, from being embroiled in her ex Brooks' fake cancer diagnosis scandal (via People) to being in the middle of just about every bit of drama that's happened on the show, the demotion seems especially harsh. 
Vicki Gunvalson is a Housewife, not a Friend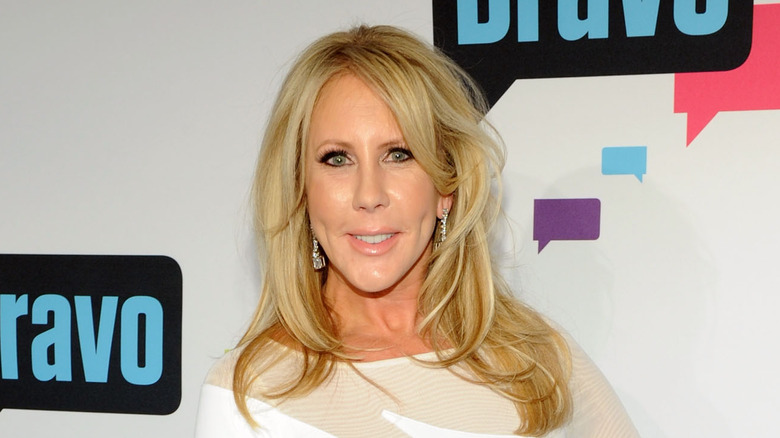 Craig Barritt/Getty Images
As it turns out, Gunvalson agrees, telling ET in no uncertain terms, "When they told me I was going to have a reduced role, I said, 'I'm never a Friend. I started this franchise. I'm never going to be a Friend.'" In spite of being assured by producers that her reduced role in the show didn't actually make her a "Friend," that's exactly what's happened. 
Gunvalson still has her pride, reiterating, "I will never come back part time. I'm either all in or all out. I'm not a part time girl." As she explained, the businesswoman has her own insurance company so she's busy enough without RHOC to not let it bother her too much. Still, Gunvalson says, "They're not ever going to do this to me again, because I don't deserve that."
The OG Housewife remains hugely involved in this season's drama, however, teasing she "might have had to bring out a can of whoop-a**" at the upcoming reunion, which will air next month. As Gunvalson explained to ET, "Kelly [Dodd] and I started off really not good. You'll have to see what happens. And the new girl, she needs to stay in her lane." 
We can expect a Vicki Gunvalson meltdown at the RHOC reunion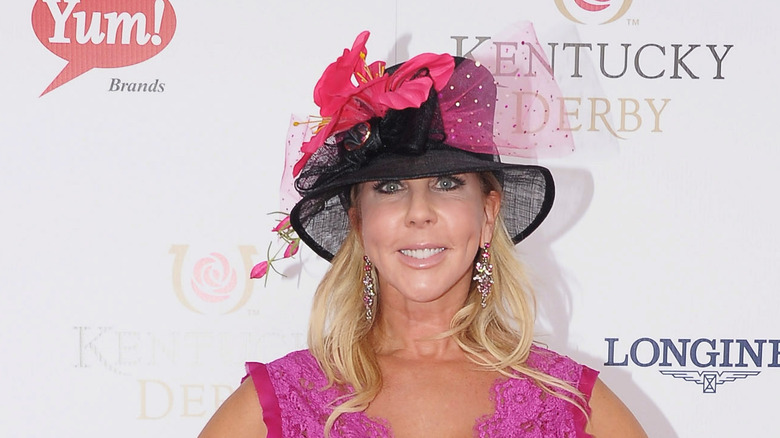 Michael Loccisano/Getty Images
Host Andy Cohen also hinted at the reality star delivering the "meltdown to end all meltdowns" when she was, according to Gunvalson, taken off the couch earlier than expected. "I was not told that. So, you'll see my reaction. I'm not no frickin' Friend, let's just put it that way," she explained of the alleged blow-up. Gunvalson also hinted that daughter Briana wasn't happy with how her mother was treated by producers either. 
Elsewhere, Gunvalson has made her feelings about newcomer Braunwyn Windham-Burke clear, if reports from the recent BravoCon are anything to go by. Bravo noted Gunvalson confirmed her dislike of Windham-Burke publicly with fans over the weekend, leading the latest RHOC recruit to respond, "Honestly, I stole her orange. Of course she's pissed," during a subsequent panel.