The Real Reason Pretty Little Liars: The Perfectionists Was Canceled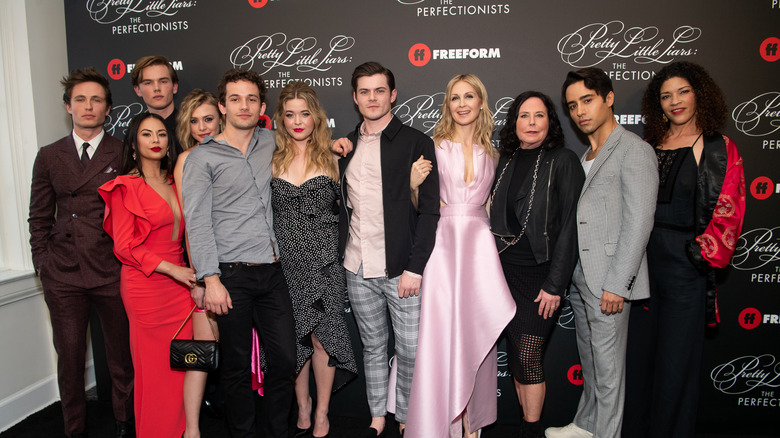 Emma Mcintyre/Getty Images
Sadly, after just one season, it was announced this past September that Pretty Little Liars: The Perfectionists would not be renewed next year (via Deadline). The spinoff show, which followed Alison DiLaurentis (played by Sasha Pieterse) and Mona Vanderwaal (Janel Parrish) as adults working at a university, also starred Sofia Carson, Sydney Park, Eli Brown, Graeme Thomas King, Kelly Rutherford, and Hayley Erin. 
Fans were excited for the Pretty Little Liars franchise to continue, especially since the project was greenlit only a year after the original series ended in 2017 (via The Hollywood Reporter). But why did Pretty Little Liars: The Perfectionists get canceled?
Pretty Little Liars: The Perfectionists didn't gain the traction the original series did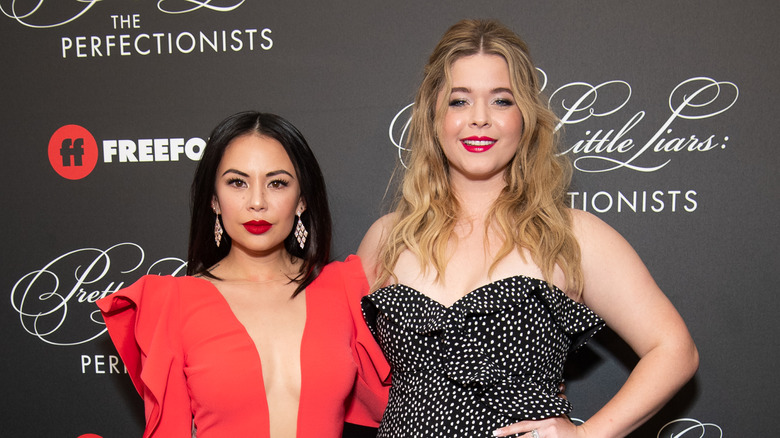 Emma Mcintyre/Getty Images
According to The Hollywood Reporter, the series didn't attract as many viewers as Pretty Little Liars did. The spinoff averaged under only 260,000 views the night it aired, and averaged just under 600,000 after a week of delayed viewing. Yikes. In comparison, the Pretty Little Liars series finale was viewed by over 1.41 million people (via TV By The Numbers). 
According to The Hollywood Reporter, the series was moved to Disney's 20th Century Fox TV in March after having spent the first series at Warner Bros. While the series creator I. Marlene King was the showrunner for the first season, the outlet said that she would have likely been replaced had the show been picked up for a second season.
What was Pretty Little Liars: Perfectionists about?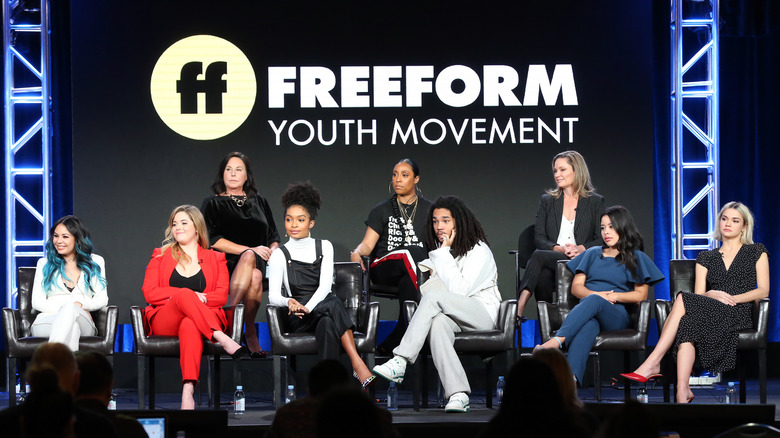 Frederick M. Brown/Getty Images
The spinoff series followed Pieterse and Parrish's characters two years after the original show ends. The new show started off with Alison leaving Rosewood behind for Beacon Heights, Oregon, where she's starting as a professor at a university. Emily, her wife, isn't with her, so there were speculations that we would be seeing one of the original Liars, such as Lucy Hale's character, on the new show (via Elite Daily). Instead, Mona shows up at Alison's doorstep with a pie and a knife (always the best start to any story). The series also followed six new students — all of whom are harboring their own secrets. 
The Perfectionists was going to be a completely different vibe from the first season of the original show, according to Pieterse. "It's definitely darker than how our first season of PLL was," she told Entertainment Tonight. "I feel like it picks up from PLL kind of seamlessly, there's a two-year gap, yeah, and it just... it will be darker, let me put it that way."
There was definitely a lot of potential there, but unfortunately not enough to get picked up for a second season. We do hope this doesn't spell out the end for the franchise, though!