Here's How Lily Tomlin Really Feels About Grace And Frankie Ending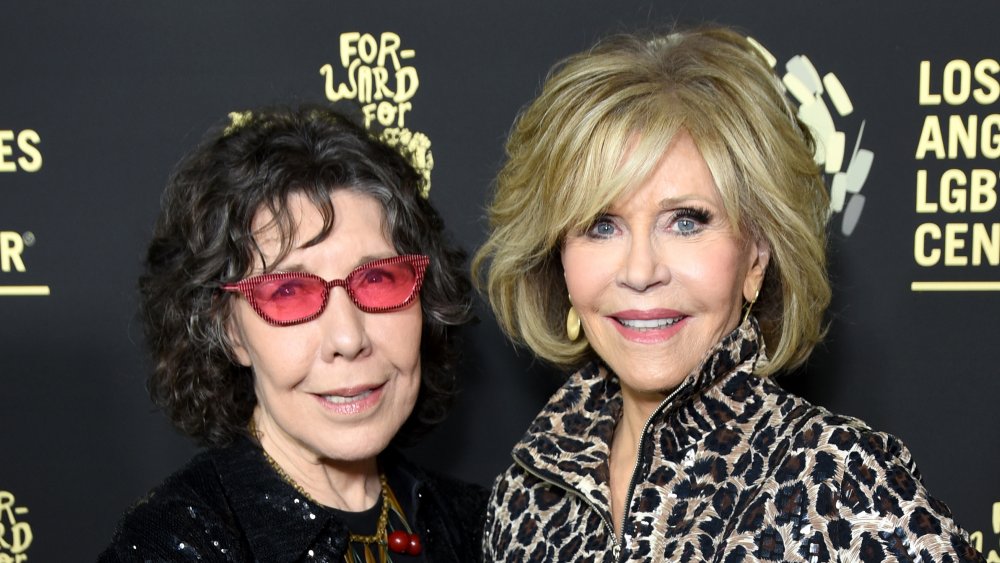 Presley Ann/Getty Images
Lily Tomlin is a veteran actress who has done plenty of things she can be proud of. The multi-award winning actress has at least 70 Academy Award, Primetime Emmy, BAFTA, and Golden Globe nominations, more than a handful of awards, and a career that has spanned more than four decades (via IMDb). But like all of us, Lily Tomlin has regrets — most recently added to that list of regrets is the decision to end Netflix's Grace and Frankie after season 7.
"Well, Jane and I are kind of sad about it, you know, because, I mean, we talked about doing it. We've talked about it with [production companies] Skydance and Netflix... We kind of decided to wrap it up after seven seasons. And now that it's come, Jane [Fonda] and I are sorry. We really love it. We love this show. We love each other and we love our cast, our crew. Marta (Kauffman) and Howard (J. Morris) are so great having created the show. And then we'll be out of a job," Tomlin explained (via the Associated Press).
Will Dolly Parton make an appearance on Grace and Frankie?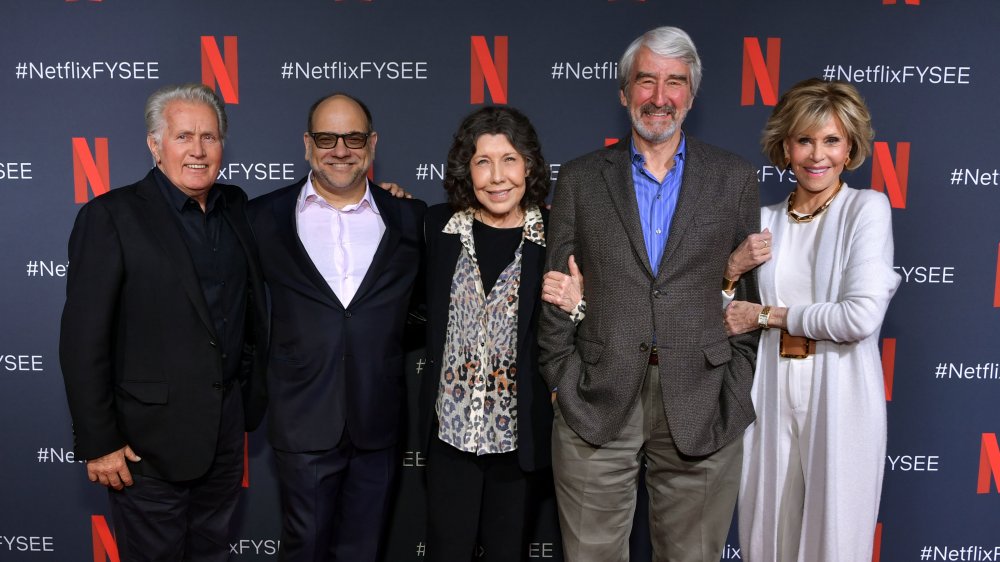 Emma Mcintyre/Getty Images
While she was part of the decision to end the series, it appears that Lily Tomlin hasn't discussed how Grace and Frankie will end with the show's creators yet. But she is sure of one thing: Tomlin tells Variety she imagines the her and Jane Fonda's characters "going down swinging." She explained, "I'm hoping that we come to some epiphanous, profound realization because of our age. A realization of how much we might owe to other people on the planet, how much we might have fixed things for the kids that are coming. We want to make it funny and heartfelt and fix the world. It doesn't look good for the kids right now, and Jane and I will probably escape the vicissitudes of it, but we want to say something to those who won't."
Tomlin also wants the series to close by bringing three old friends back together. She revealed that she and Fonda have been hoping Dolly Parton will join the show so they can have a 9-to-5 reunion (of sorts), and with the series coming to a close, they both hope Parton will oblige. "We hope Dolly makes it this last season," Tomlin said, "She's got to."