The Surprising Reason Hilarie Burton Agreed To Do Christmas Movies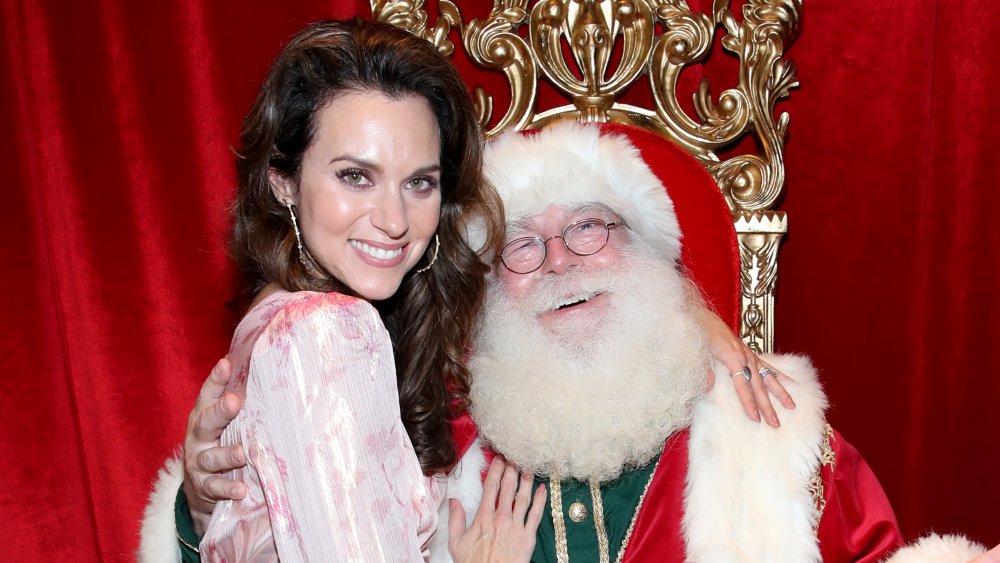 Randy Shropshire/Getty Images
Christmas movies may be the thing now, but they weren't viewed in the same way a few years back, which is why we can probably forgive Hilarie Burton for thinking that appearing in one would make her seem less cool. But one of her best friends stepped in to change her mind about Christmas movies... with a dare. 
Burton recently revealed to People, "I was in a restaurant with [Paul Rudd and his wife]... and I got an offer [to do a Christmas movie] while we were at dinner... At the time no one was doing them, it was, like... kind of dorky. And they're like 'no, no, no, you have to do it, we love them, we watch every single one, every single year.' ...So it really was a dare from the two of them." Burton now sings the praises of the genre she once described as "dorky." "It's a great genre," she explained. "Nobody asks me to take my shirt off, I don't have to do anything weird, they're three week shoots and it really feels like summer camp... like we so much fun... [plus] my son is pretty excited that I'm friends with Santa... I've got power in the house!"
Hilarie Burton's Christmas movies are mini One Tree Hill reunions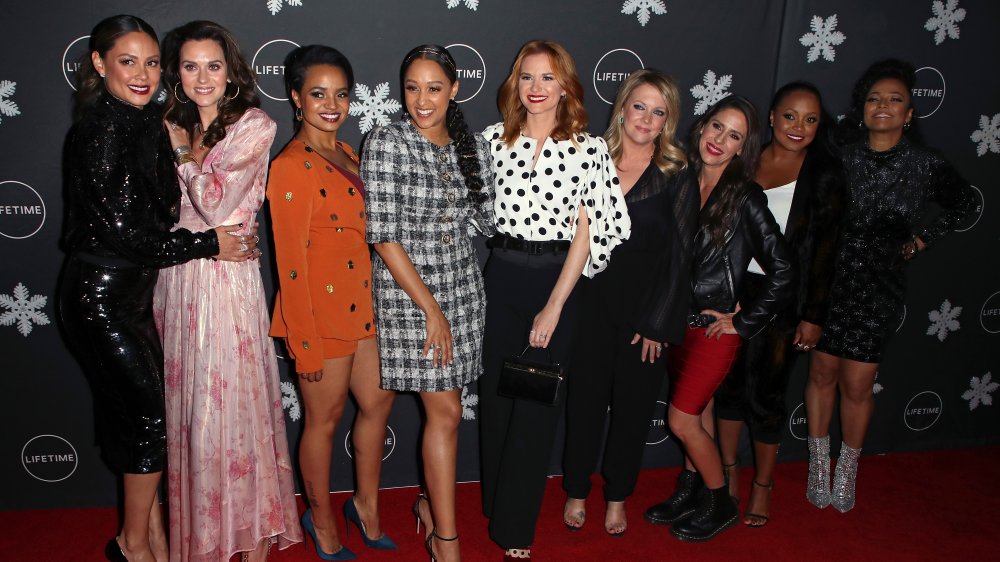 David Livingston/Getty Images
Christmas movies are also the gift that keeps giving for One Tree Hill fans. Us Weekly says holiday movies give Hilaire Burton a chance to get old friends together and that holiday moviemaking is "an exercise in figuring out which of your friends is available and is right for the part... we're just so lucky that when we call, people love the genre."
Getting old friends together also means there is no need to work on building onscreen chemistry. "Normally when you do a job you're meeting strangers and immediately have to act like you've known each other forever, so its forced. But with these fun family projects we've been doing with our One Tree Hill family, we have a shorthand and immediately pick up where we left off. I think the audience can see that," Burton told SheKnows.
Burton is not the only one who compares a Christmas movie shoot to summer camp. Her One Tree Hill co-star Tyler Hilton says the set of their most recent Lifetime movie had summer camp vibes. "It's funny because when we were younger, we were partying, but now we're chilling in the parking lot of Sonic or in somebody's room laughing until 3 a.m."