The Real Reason Hallmark Christmas Movies All Star The Same Women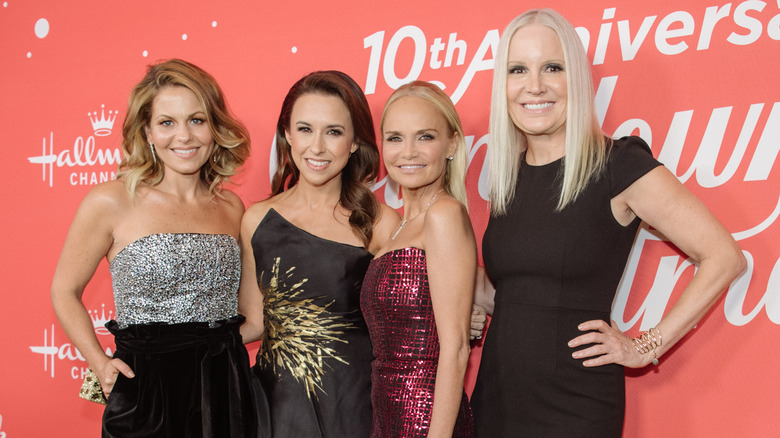 Morgan Lieberman/Getty Images
If you tune in to the Hallmark Channel to catch a Christmas movie, there's a good chance you'll see a familiar face. For the 2019 holiday season alone, E! News says Hallmark has made a whopping 40 new movies to show over its three channels, and at the helm of these programs are the ladies we've come to love (and expect) year after year: Candace Cameron Bure, Lacey Chabert, Danica McKellar, Alicia Witt, and Holly Robinson Peete, to name a few.
These leading ladies aren't in these movies because they have nothing better to do. They are all busy, and they've all got other projects in the pipeline. Yet as Holly Robinson Peete tells Glamour, she makes time for Hallmark projects because the company's values reflect their own. "Hallmark Channel is very family oriented, so they have respect for us hard-working mamas," Peete says. Lacey Chabert agrees; she returned to work just after having her baby. Of Hallmark, she says, "...they allowed me to have the baby on set and travel with my family. They've been very supportive. My experience with them has been very special. They've supported all the chapters in my own life."
Hallmark's ladies are drawn to the 'happily ever after' theme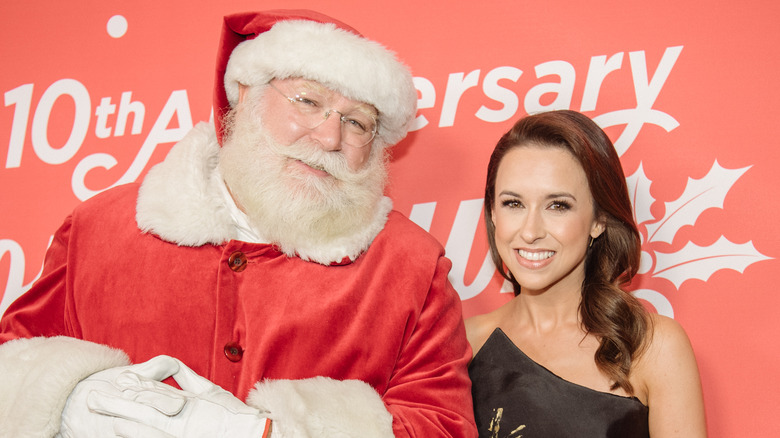 Morgan Lieberman/Getty Images
Alicia Witt, who also starred in The Walking Dead, feels Hallmark Channel's lighter content puts her in a better place. "It's fun to come out with a movie where every day you have a happy ending and it's a sweet love story [or] family story... There's something about the lighter material that I think lends itself to everyone just having so much fun," she says. "If you're making a movie about something really dark, it does something different to your psyche. You'll get home from work and try to shake it off, and you're kind of in a darker place."
Rachel Leigh Cook says the happily-ever-after quality of the movies is also what brings her back to the channel. "...my heart wants to tell stories that remind people that there is real magic in this world, because there is. Is it like a Hallmark movie, 100 percent no, but I think this can remind us that there is this unbelievable force that is love, and it's the biggest thing in this life, and there should be an entire channel dedicated to it. And dammit, that's Hallmark and I love it."
Hallmark movies don't just resonate with their leading ladies, the men are getting in on the act, too, and for the same reason. In a column for the Hollywood Reporter, actor Kristoffer Polaha writes, "Hallmark kept showing me the love and my wife sagely told me to 'Go where the love is.'" As of 2018 he had five Hallmark movies (including one with Meghan Markle) and a series under his crown belt.