How Much Does Below Deck's Captain Lee Make Per Year?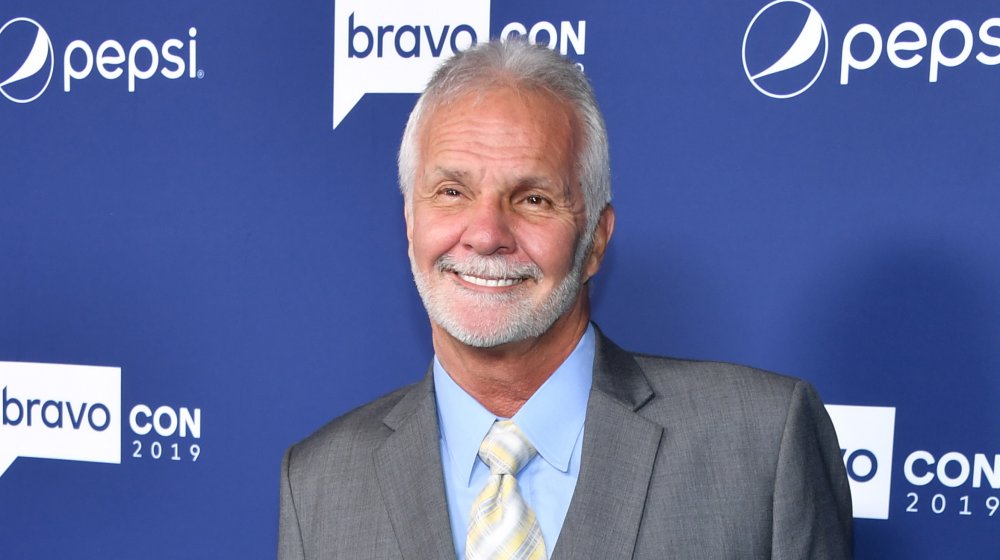 Dimitrios Kambouris/Getty Images
Captain Lee Rosbach, the so-called "Stud of the Sea," has plenty to contend with while manning the super-yachts of Below Deck. Aside from keeping guests happy, he has a bunch of rambunctious twentysomethings working under him. All that and he has to captain the boat through seas both metaphorically and sometimes literally stormy, including a Below Deck medical emergency even more intense than we saw.
Captain Lee is known for keeping a cool head, most likely because he's being compensated handsomely to appear on the Bravo hit. Controlling a massive yacht, and everything that goes on aboard it, is no easy task, so the main man in charge has to be banking the big bucks, right?
Although he seems completely at home at sea, Captain Lee actually lived in Michigan until the age of 25. Bravo notes the captain was a restaurateur before turning his attention to yachting, even working on the Caribbean island of Turks and Caicos. He was 35 before the sea came calling proper, but Captain Lee has never looked back, thanks in large part to support from his wife Mary Anne.
The Below Deck star is raking in the dough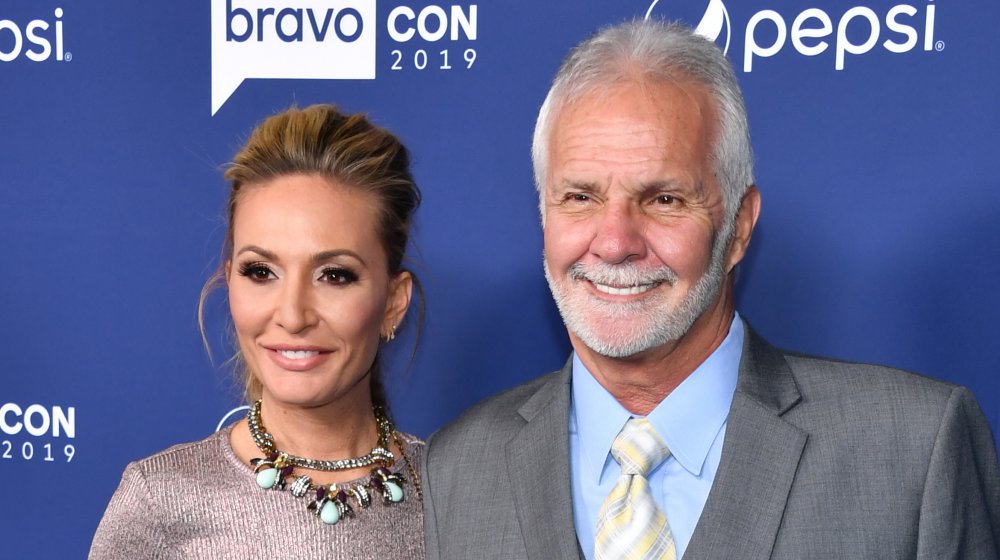 Dimitrios Kambouris/Getty Images
Industry resource Crewfinders advises that yacht captains can make in excess of $200,000 per year depending on the size of the boat they're manning. Worldwide Boat notes that the yachts like those featured on Below Deck range from 150 feet to 177 feet, so the captains could make anything from $120,00 to $210,000 annually.
There's also the matter of tips to consider, which factor in to Captain Lee's salary. According to Below Deck chief stew Kate Chastain, this is something that definitely isn't faked on the hit show. As she explained to ET in October, "On a yacht of that size, [a good tip] would be $5,000 a person, for seven days of work. Five grand a crew member, usually. Our charters are a little bit shorter, just so we can make the show, [but] everything else is exactly the same. So, it's prorated. We usually get around $2,500, $2,000. Anything less than $1,000 would be depressing, which sounds crazy, doesn't it?"
Depending on how many charters Rosbach captains, that tip money could add up to a healthy bonus on top of his annual salary. 
Aside from that, Thought Catalog reports that the Below Deck talent does get paid for doing the show, but it's a nominal appearance fee. And don't forget, Captain Lee is busy making appearances of his own — you can catch up with him at his Cocktails with the Captain events, or even go on a cruise with him and Kate — all of which likely earns him some money. His booking fee is only available on request, but if his $125 Cameo fee is any indication, he's making some serious coin with each appearance.
Captain Lee Rosbach is cashing in on his newfound fame
Aside from yachting, Captain Lee also released a book, and you can bet he didn't write it for free. Running Against the Tide: True Tales from the Stud of the Sea charts Rosbach's exploits on the high seas, and as the description notes, he has some stories to tell: "From having to reclaim his drunk captain's lost papers in the Dominican Republic to unwittingly crewing a drug boat out of Turks and Caicos to navigating the outrageous demands of the super-rich in New York City." 
In an excerpt shared by Bravo, Captain Lee advises life hasn't changed too much since he joined Below Deck. "Working on a TV show has been a learning experience, but at the same time, it hasn't changed who I am or what I do. First and foremost, I'm still a captain, a sailor. Whether there are cameras there or not, I do my job... I've got a lot more people who know who I am now, but I don't think working in TV has changed me," he explained.
The Stud of the Sea also launched his own online store loaded with collectible items, including autographed photos and copies of his memoir, along with blue and white nautical-style coasters emblazoned with his name and anchor (which are his favorites judging by an excited Instagram announcement). You can even purchase clothes worn on the show. 
There's also a selection of tees bearing his iconic sunglasses, white hair and beard combo, emblazoned with well-known recriminations delivered by Captain Lee on Below Deck such as, "You really screwed the pooch on that one," and, naturally, reading "Stud of the Sea," because of course. The fan fave is likely getting a decent kickback from the purchase of these items, too, and while we may not know exactly how much Captain Lee makes, it's safe to assume his wallet isn't hurting.