The Most Expensive Women's Watch In The World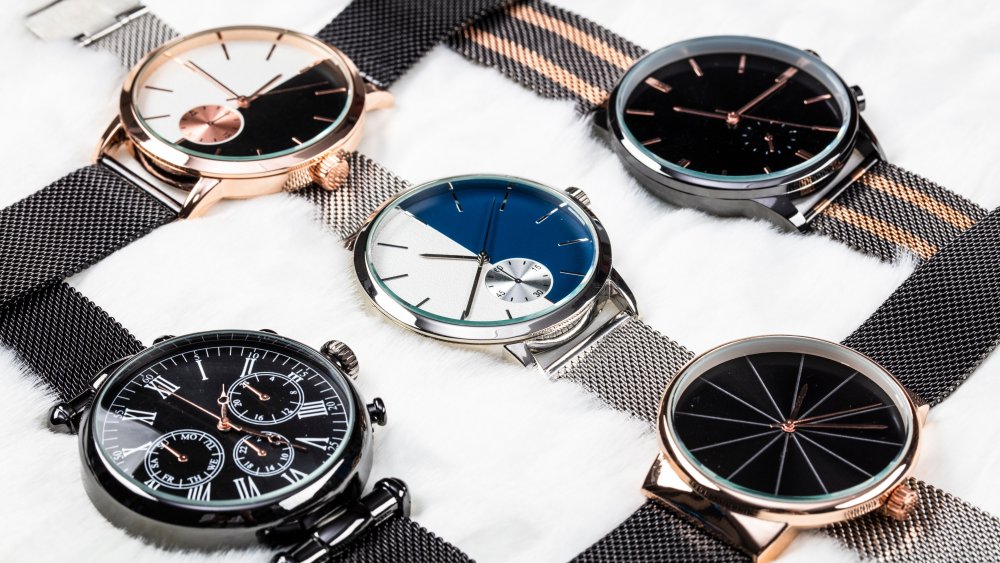 Shutterstock
Watches do plenty of things these days. Forget about just telling the time — today's smart watches track your sleep, food, activity levels, number of steps, and if you let it, it will play you music, show you your messages, talk to you about the weather, list stock prices (if you own any), and show you how to get to your next destination. 
And while high-powered smart watches might set you back quite a bit, that is nothing compared to what you'd be looking to pay if you wanted to splurge on a luxury timepiece. These watches can do far less than a smart watch could, yet do more than you might imagine, with complicated internal movements that are made by hand — and you won't be able to pick one up from your local Kay Jewelers, either. 
Luxury pieces are dressed up with rare precious metals (think palladium, gold), and fine jewelry (via Page and Cooper). These watches are also sold in limited quantities, adding to their desirability among "haute horologists," which Chrono 24 defines as a group of artisanal watch designers, watchmakers, and collectors. If you're looking for a spendy watch to go along with your super-expensive shoes — well, we've got good news for you.
The world's most expensive watch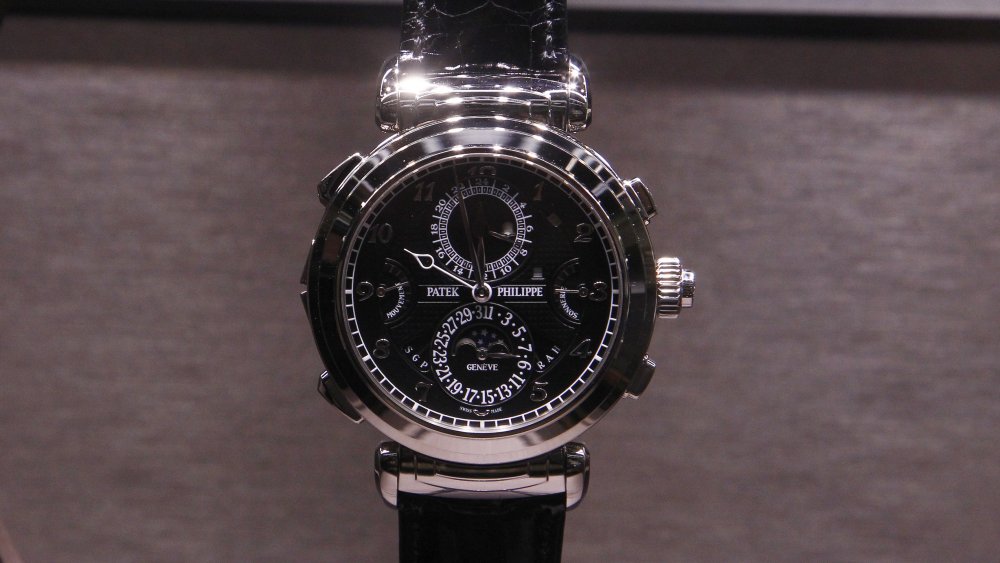 Michele Tantussi/Getty Images
The most expensive watch in the world is a Patek Philippe Grandmaster Chime, which clocks in at a hefty $31 million and sold at the Christie's Only Watch auction in Geneva. Forbes says the deceptively simple watch comes with an eye-wateringly complicated movement that includes four spring barrels that move 20 functions, including a second time zone indicator, day and date, and a 24-hour sundial. 
Ladies' watches don't seem to cost as much as the men's watches (no secret pink tax here!). The Watch Pages lists the Cartier Secret Phoenix Decor Watch as the priciest of 10 watches over $1 million and, when compared to the men's Patek Philippe, it's really a bargain at $2.76 million. The watch is shaped with 18-karat white gold and looks like a phoenix about to take flight. It is decorated with more than 3,000 diamonds totaling 80 carats; one pear-shaped piece weighs 3.52 carats alone.