Amy Duggar Gets Honest About Her Traumatic Childhood
Thanksgiving is almost always a chaotic time for families, but it is probably more so for families who are adjusting to the arrival of a baby. In Touch Weekly says Amy Duggar King took to Instagram this Thanksgiving to share her excitement about having it all as she wrote, "All I have ever wanted was a faithful, loving man, a peaceful household and to have the best job in the world: Mama!" 
But her Thanksgiving narrative went down a dark path when a follower teased Duggar about not having a peaceful holiday because while newborn babies are cute, they can make plenty of noise. Duggar King was having none of that, because she says lived through far worse. She responds: "I grew up in a very hostile environment. If I didn't put the cereal box in the pantry the right way it would be thrown in a tree. My mom and I walked on eggshells and lived in fear of what might happen next. Our home is peaceful and I feel safe here. Thankful my son will not be around emotional abuse like that."
Amy Duggar has dealt with her childhood traumas publicly before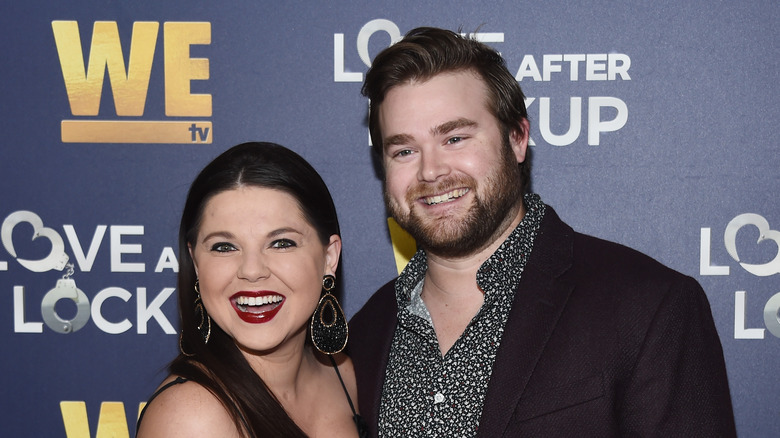 Amanda Edwards/Getty Images
This is not the first time Amy Duggar King has gone public with the trauma of growing up in a home with an abusive parent. She tackled the issue head-on during her time on Marriage Boot Camp: Reality Stars, when she watched a child actress share details about about her own "difficult childhood" (via Us Weekly). The clip shows Duggar King watching the actress in character, talking about sleeping outdoors "because [she] can't stand the fighting." Then Duggar says, "It hit like a ton of bricks — this is me as a little girl. I spent a lot of time outside because inside was just unbearable.... I tried to get involved as much as I could with school to hide the pain that was going on at home." 
People says Duggar King also used the show to talk about the times she had been abused as a child, but because she didn't name who her abuser was, her social media followers began to think she might have been abused by her husband, Dillon King. She later said she had suffered at the hands of her father.