Where Do The Dolan Twins Live And How Big Is Their House?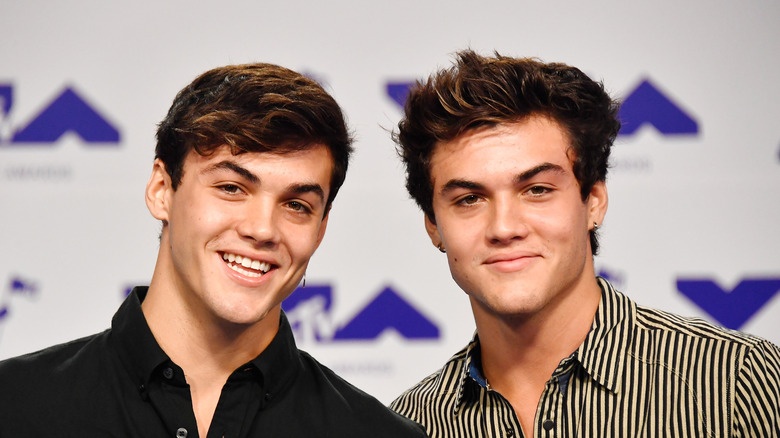 Frazer Harrison/Getty Images
The Dolan twins' starter home is a luxury mansion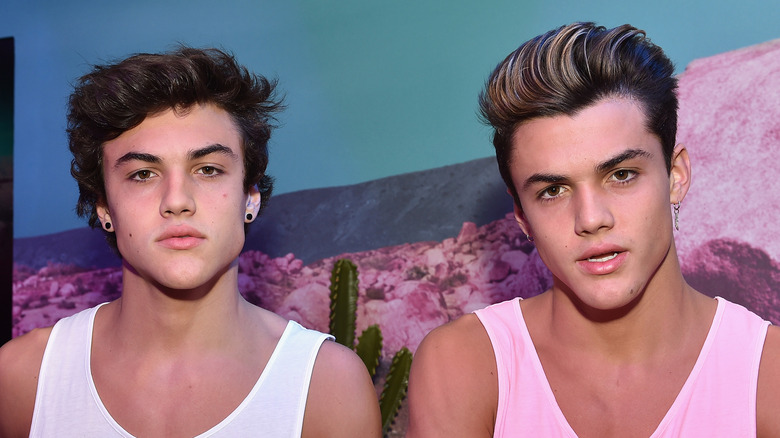 Mike Windle/Getty Images
Variety has all the juicy details about the stunning $2.5 million property, their so-called "starter home." It's located in trendy Encino, Los Angeles, an area popular with other online stars, including Logan Paul, James Charles, Jenna Marbles, and Rosanna Pansino. Sitting on 1/2 acre, the 3,040-square-foot home boasts three bedrooms and four bathrooms. 
Originally built in 1958, it's a mid-century, ranch-style home that was renovated last year after a local realtor purchased it for $1.43 million, who then fixed it up and added considerably to the value. The Dolans will enjoy the benefits of the flip, with the interior fully redone throughout, including an all-new kitchen equipped with luxury appliances and marble counter-tops. The backyard patio has plenty of space for relaxation as well, as it includes a free-form swimming pool (complete with an attached spa). The house overlooks a scenic valley and hill, while a lengthy driveway keeps it away from prying eyes.
On why they decided to get into the world of online vlogging, the Dolans told Glamoholic it's all about connection. "We share our lives on the Internet because we feel that we have a lot in common with our viewers," they explained. "We believe that by publicizing our everyday lives, our viewers are able to connect to us on a much more personal level which we feel is very important because we want them to know that we are no different from them."