Stella Parton: The Truth About Dolly Parton's Famous Sister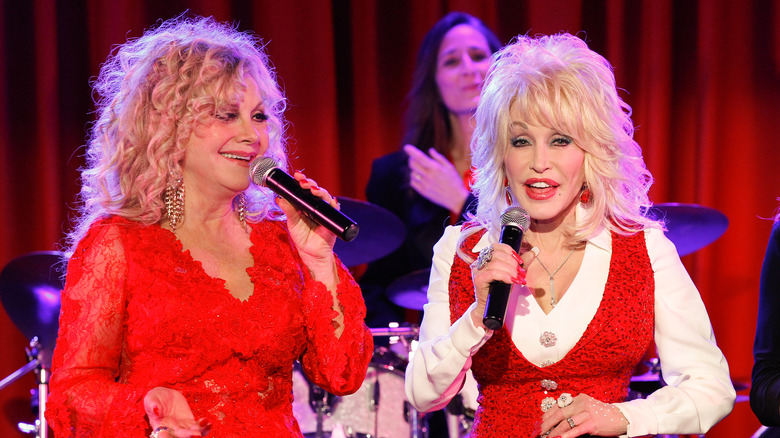 Terry Wyatt/Getty Images
Being the sibling of someone famous is never easy, even when your own claim to fame is firmly established. That is how it is for singer Stella Parton, whose sister is global music icon Dolly Parton. The Partons might not be able to give the Duggars a run for their money, but they come pretty close — the sisters are two of 12 total children (Country Living says one passed away a few days after he was born) born to Robert and Avie Lee Parton. 
While some siblings might be happy to sit back and ride along on their sister's rise to fame, Stella did no such thing. While Dolly was making her mark on the country music scene with "Dumb Blonde" and amping up to become a filthy rich superstar, Stella was moving to Nashville with her mother and two other sisters, Willadeene and Cassie, to record gospel music for an indie gospel label named Inspiration Records (they went on to make two albums). Stella says she never considered asking for Dolly's help, even though Dolly's star was already on the rise at RCA (via Bristol Herald Courier). "Well, I always never tried to be a burden on her," Stella says. "I've never been on her coattails. I love her too much to do that."
Stella Parton didn't have it easy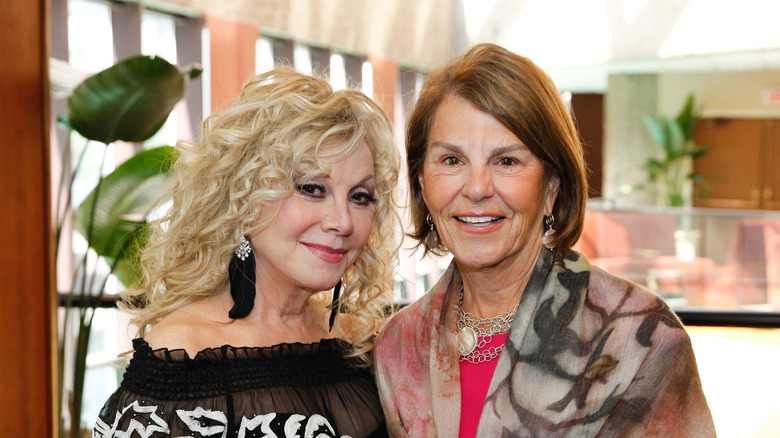 Terry Wyatt/Getty Images
The Daily Mail says Stella Parton was just 15 when she left home, got married at 17, became a mother at 19, and divorced by the time she turned 21. While she tried to start her own music career, an uncle tried to discourage her, because the perception was that she'd impact Dolly's rise to fame (spoiler alert: Stella refused to give up). 
Because she was a single mother, Stella tried to make ends meet by cleaning Dolly's house in Nashville, and was assaulted in her car after she gave a local politician a ride home. This was not the younger Parton's only encounter with violence. She also had an abusive partner who had threatened to kill her if she tried to leave him. He abducted Stella after she ended their engagement, and kept her outside the U.S. for 10 days with his family who didn't speak English. "I looked his mother in the face and basically communicated with her through eye contact," Stella said. "I think intuitively she knew something was wrong." These experiences pushed Stella to start the Red Tent Women's Conference, which she established to support victims of domestic violence (via Stella Parton).
Stella Parton is a country music icon of the 1970s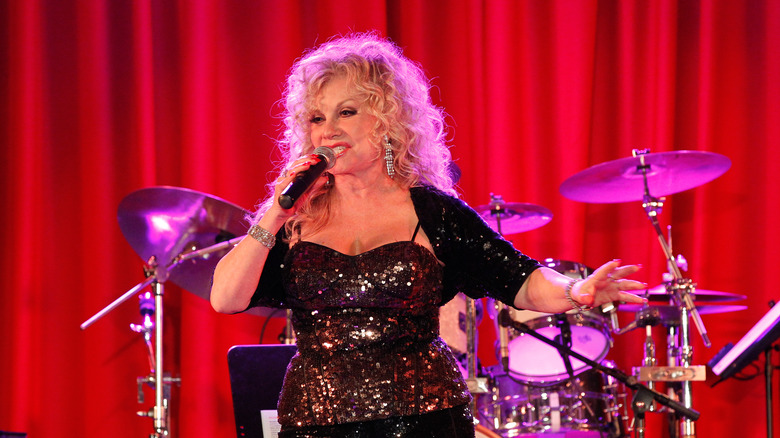 Terry Wyatt/Getty Images
As it turns out, Stella Parton was indie before indie even became a thing. To release the 1975 single that put her on Billboard's charts, Parton had to form her own label. Being an indie meant that she not only had to record and produce the album herself, she also had to promote and distribute it as well... all this came at a time when the music scene was controlled by the big recording studios (via Parade).
She later told the Bristol Herald Courier that the move was driven by the need to succeed. "What inspired me was necessity," she said. "I had to have a hit before I could get a record deal." The gamble paid off, because it led to Parton recording her iconic hit, "I Want to Hold You in My Dreams Tonight." She went on to sign with Elektra Records, who she recorded three albums for. TV guest appearances also followed; she even landed a guest spot on The Duke of Hazzard as Mary Beth Malone (via IMDb).
Stella and Dolly Parton don't always see eye to eye.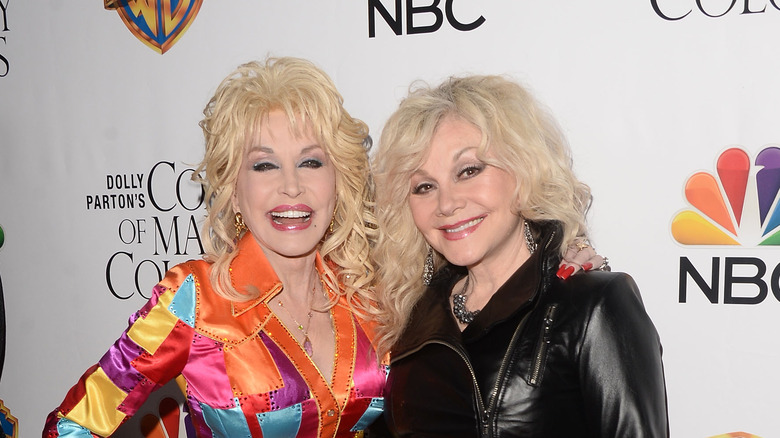 Matt Winkelmeyer/Getty Images
While the Parton sisters are said to be close, we can't blame the siblings if they have the occasional spat. In March of this year, Stella called Dolly out for not using her fame to highlight sexual harassment in the country and western music industry. The Guardian reports that Stella brought it up on the Our Stories podcast for CountryLine, saying, "This is the first time I've really publicly called my sister out. But it's high time that some of these older women speak up and speak out. They've all gone through all kinds of abuse in this industry so: speak up!" 
Stella's comments were a response to remarks made earlier by Dolly, who said she wasn't interested in becoming an advocate for the #MeToo movement. "If being a feminist means I'm all for women, yes," Dolly said. "But I don't feel I have to march, hold up a sign or label myself. I think the way I have conducted my life and my business and myself speaks for itself. I don't think of it as being feminist. It's not a label I have to put on myself. I'm just all for gals."
Stella Parton uses her music to support social causes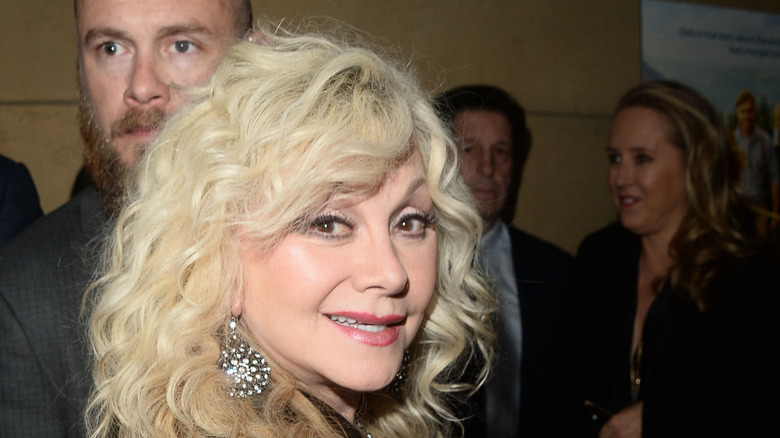 Matt Winkelmeyer/Getty Images
Stella Parton returned to her indie roots to release a new album in March 2019. Called Survivor, Parade says the project represents the country music star's 40th album, and like her debut album, is also self-produced. Most of the tracks in Survivor were written by Parton herself and they all share one quality: they touch on different social issues, from the #MeToo movement to substance abuse, as well as health issues like Alzheimer's disease. 
She tells Parade, "A singer should be able to touch the listener with 'three chords and the truth'... That was my approach to writing and recording this project, and I hope that these songs inspire anyone that hears them to press on through whatever challenges or opposition they find themselves up against." Parade also says the album pays tribute to the Parton family's challenging roots, which various siblings have credited as the catalyst for their successes.