Here's How Much Money Jeffree Star Is Really Worth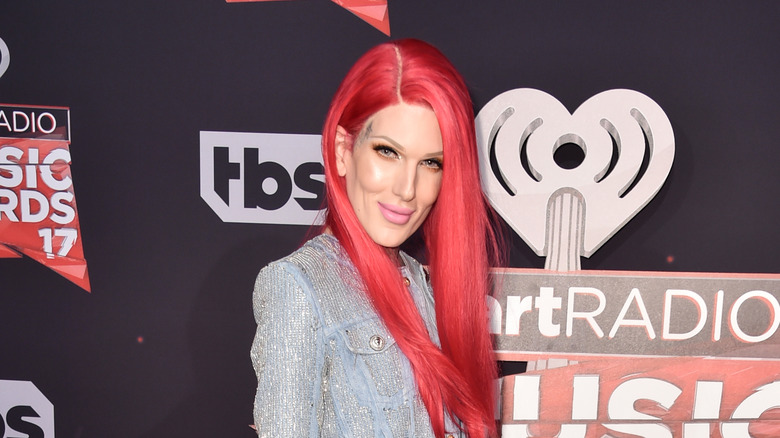 Alberto E. Rodriguez/Getty Images
Jeffree Star has been kicking butt, taking names, and making money since he started his makeup brand Jeffree Star Cosmetics in 2014, even though he's been in the limelight since he started gaining fame on MySpace in 2006. The makeup artist and former musician is open about how much money he's made from his ventures. 
Star even revealed on Shane Dawson's documentary series, The Beautiful World of Jeffree Star, that he made around $20 million on his last makeup launch (via Insider). Woah! Based on that number alone, we can't help but wonder: How much money is Jeffree Star really worth?
Jeffree Star's worth keeps rising because of his investments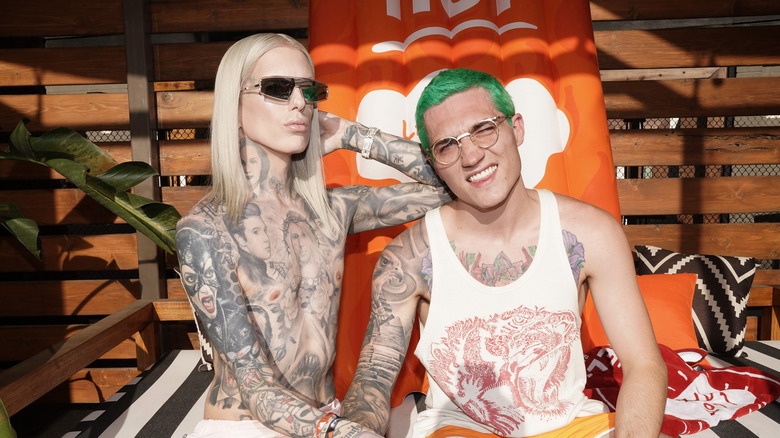 Erik Voake/Getty Images
Celebrity Net Worth currently estimates Star's worth to be around $200 million, even when just a couple months ago it was estimated to be around $75 million (via Elle). In another video with Shane Dawson, Star explained that the reason he's so wealthy is because he's not just focused on the beauty industry. 
"I own investment properties around the world, I invest in the marijuana business," he told Dawson (via Seventeen). "I own an entire shipment and fulfillment center, I own a merchandise company, I print and manufacture everything myself. So I have about ten businesses that I'm currently running besides my brand which is my cosmetics company." We're taking notes.
Jeffree Star's scandals haven't held him back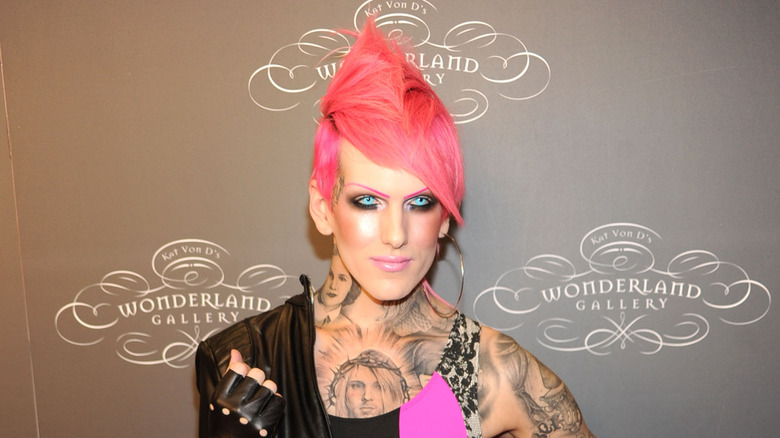 Frazer Harrison/Getty Images
The makeup artist has had his fair share of feuds over the past few years, although none of them have held him back from becoming one of the highest-paid YouTubers in the world (via Revelist). From the Kardashians to Kat Von D to Laura Lee to many, many others, Star's controversial interactions haven't gotten in the way of his fame and fortune (via Allure). 
In particular, Star's ongoing conflict with Kylie Jenner seems to stem from her overnight success in the makeup and skincare world. Star has shaded her in the past for her Forbes feature as the youngest self-made billionaire, saying the magazine went to her after he turned the interview down (via Seventeen). He's known for not always loving her new launches, even going as far as to call her recent skin-care launch "a complete joke" and "basically a money grab," although he later told fans in a video review of her line that there isn't that much beef between them (via Insider).  
"If you think she cares about this one," Jeffree said in the review. "Absolutely not. She's fine in her seven houses and her 60 cars. She's probably pregnant right now and doesn't give a f***."