Is This Really The Reason Kate Middleton Doesn't Want More Kids?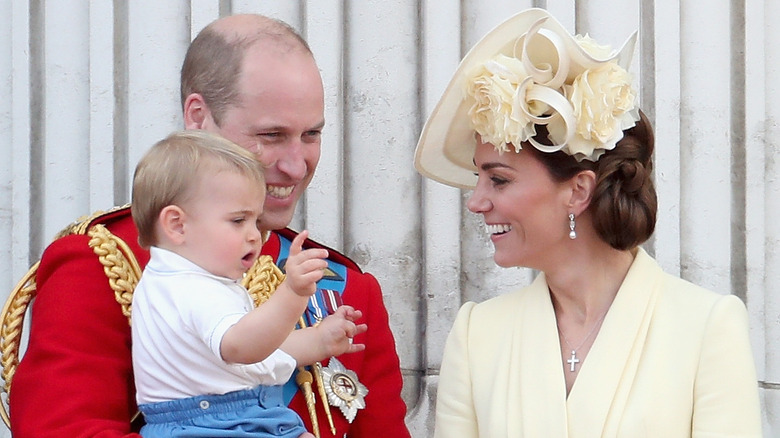 Chris Jackson/Getty Images
When Kate Middleton visited Northern Ireland back in February, she admitted to feeling "very broody" after meeting one particularly cute cherub, and then admitted immediately afterwards that "William might be slightly worried" when she was asked if the world could expect a fourth Cambridge baby (via Telegraph). Even if William didn't seem to be keen on a fourth child, Kate appeared to be.
Those comments were enough to get fans wondering whether the Duchess might be planning a fourth baby after Louis, especially now that the littlest Cambridge is becoming his own person. His mum recently revealed that Louis has begun talking, saying, "Me, me, me" — a clear sign he's not an infant anymore (via Daily Mail). England's betting shops are so certain that a royal baby announcement is just around the corner that they've put the odds at 6/1 that a baby announcement will come by the end of the year, which is only a few weeks away (via Express). Recent reports, however, have shed some light on the situation that might throw those baby announcement odds off.
Why Prince William and Kate Middleton might not want more children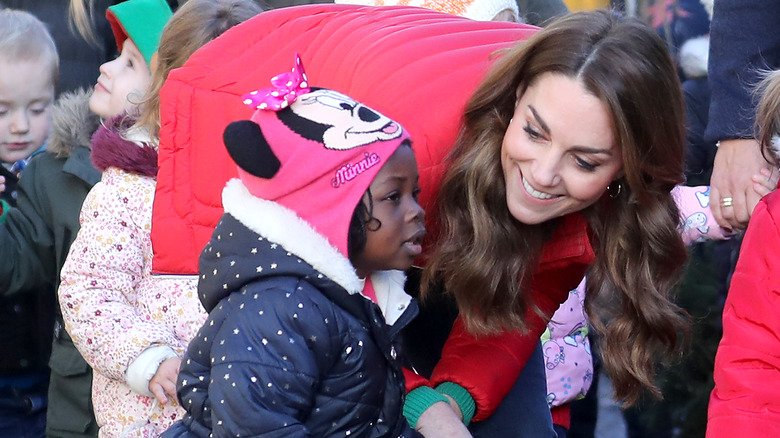 Chris Jackson/Getty Images
It turns out Kate Middleton could have a pragmatic reason for not wanting to have baby number four, and it has to do with laws governing who inherits the throne, according to the International Business Times. That's because changes to the Succession Act of 2013 mean only the first six heirs to the throne are legally required to get permission from the reigning monarch before they tie the knot. Depending on who is on the throne when Prince George, Princess Charlotte, and Prince Louis marry, a fourth royal baby could be governed by a different set of rules from its three older siblings. 
If the Duke and Duchess of Cambridge want to ensure all their children are treated equally, it appears Kate may have to be content with stealing snuggles from other people's little ones. In any case, she'll get plenty of opportunities to do just that. After 65 years as royal patron of charity Family Action, Queen Elizabeth asked the Duchess of Cambridge to take over her role this week, and Kate happily used the time to get to know the group by going Christmas tree shopping with the little ones.