Zozibini Tunzi: The Truth About Miss Universe 2019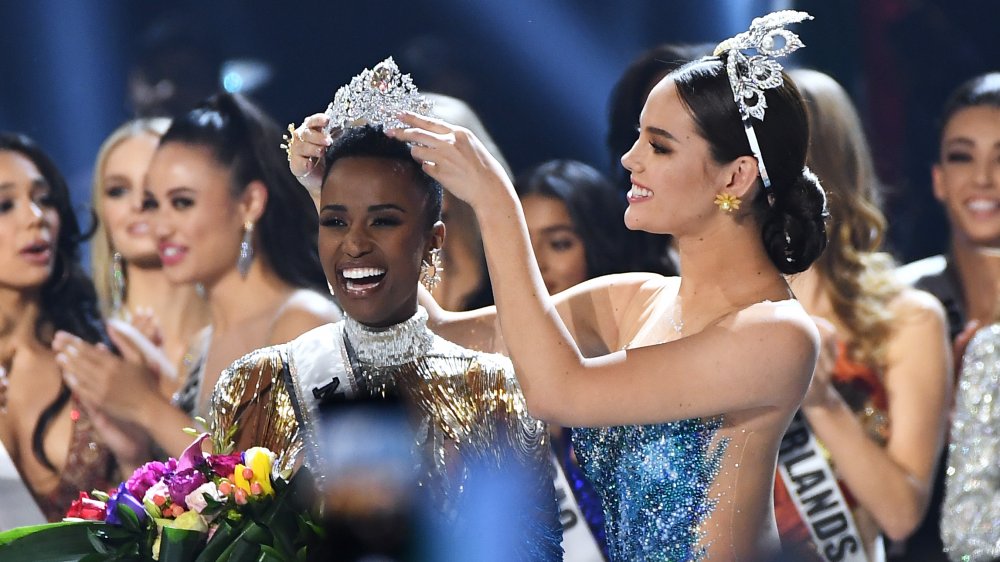 Paras Griffin/Getty Images
Miss South Africa, Zozibini Tunzi, took the 2019 Miss Universe crown on December 8. According to E! News, Tunzi, 26, is the first Black woman to be crowned Miss Universe since 2011, when Leila Lopes won the title.
"I grew up in a world where a woman who looks like me with my kind of skin and my kind of hair was never considered to be beautiful," Tunzi said in her final statement. "And I think that's time that stops today. I want children to look at me and see my face and I want them to see their faces reflected in mine."
Tunzi is an activist who is taking a stance against gender-based violence. According to her bio on the Miss Universe website, Tunzi is an advocate for natural beauty and wants women to love themselves. She is also fighting to upend gender stereotypes. "My wish for every woman...to have the courage to show up, as you are," Tunzi wrote in a recent Instagram post. "Your imperfections are what make you perfect so do the world a favour and let us see you in all your glorious wonder!"
Zozibini Tunzi has a 'thirst for knowledge'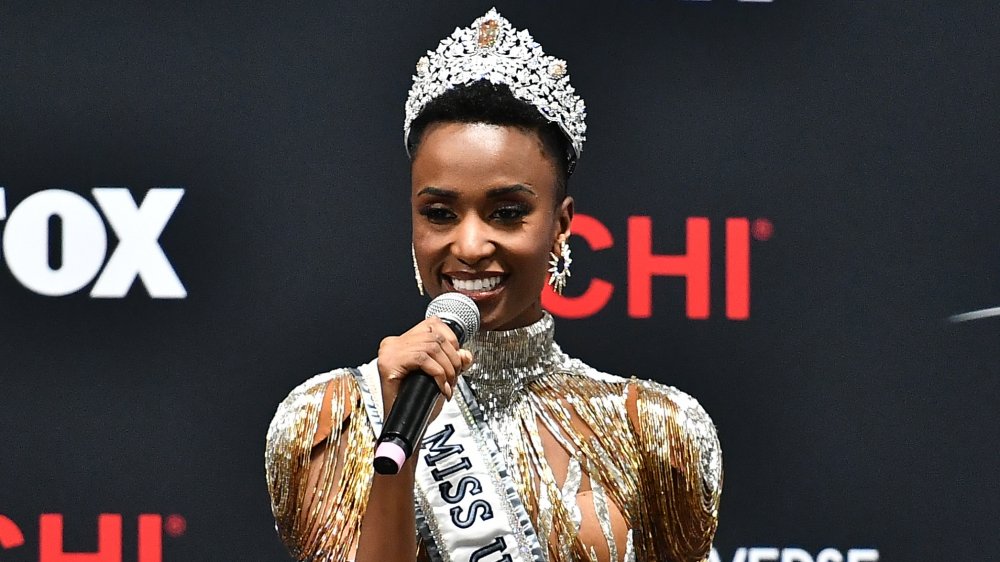 Paras Griffin/Getty Images
In an Instagram post honoring her grandmother, Zozibini Tunzi wrote about how her she instilled a love of learning in her. "The first book I ever picked up to read belonged to my grandmother," wrote Tunzi. "She gifted it to me because I loved sitting on her lap pretending to read whenever she was doing it. She never had an opportunity to further her studies due to past apartheid laws but she made it a point to be knowledgeable. Till today, even with her horrible eye sight you will never catch her without a book in her hand. Because of her I have a thirst for knowledge and a love for reading. She sparked a flame in me to always want to do more and to be more."
According to the Sierra Leone Times, Tunzi earned an ND (national diploma) in public relations management from Cape Peninsula University of Technology and is currently working on a bachelor of technology in public relations.
Zozibini Tunzi first entered the Miss South Africa contest in 2017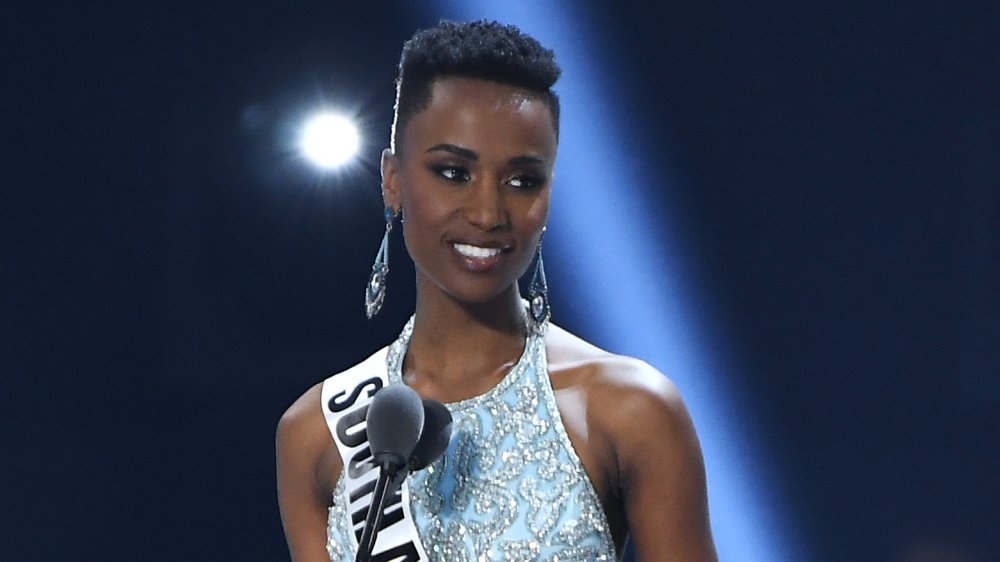 Paras Griffin/Getty Images
This isn't the first year Tunzi tried for the Miss South Africa title. She previously competed in the 2017 competition, but only made it to the top 26 semifinalists.
Tunzi, who hails from the village of Sidwadweni, was graceful about her loss. "This was big for us, for our province, for our little beautiful village," Tunzi told TimesLive (via The South African). "Yes, I do realise that this became more than just about me. Some of the judges pulled me aside and told me I was absolutely outstanding throughout my journey, I stood there, looked at them and thought 'then why am I not in the top 12?' Then again I thought to myself 'God's timing is perfect. He is never early, he is never late, he is always on time.'"
Tunzi entered the competition again this year and her hard work paid off. "Ah, I'm so ecstatic," she said in a voice memo to the press after winning the Miss Universe crown (via Sowetan Live). "I think everyone is still waking up by the way. They are going to wake up to a storm of news. I don't think I have ever had as much support as I did coming into the Miss South Africa crown and so I think this will be something extra and very special for everyone back at home."