The Reason Women's Clothing Is So Thin Compared To Men's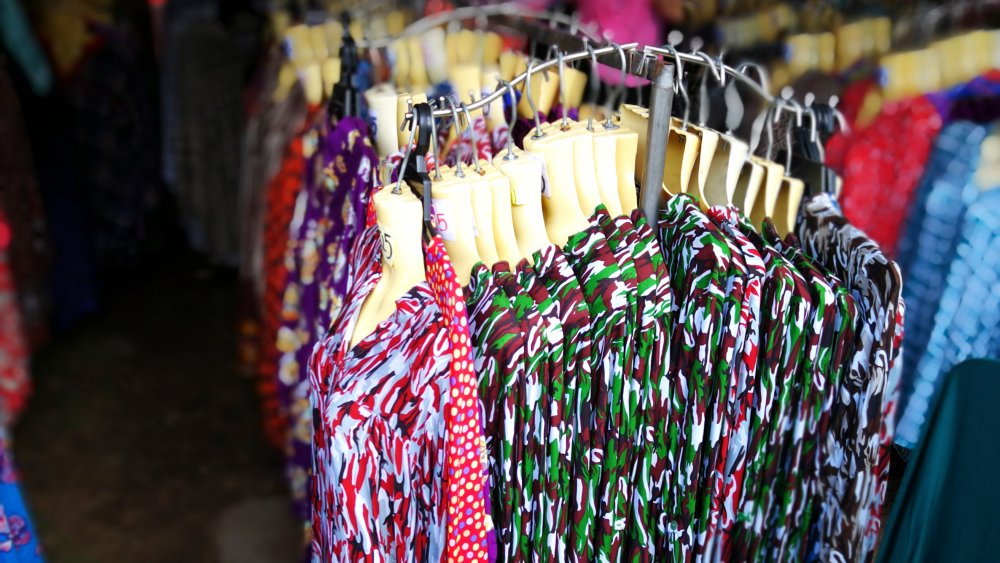 Shutterstock
We know shopping is your cardio, and unless you're shopping with someone or buying gifts, there may be little to no reason to see why you might find yourself in the men's section. But what if we told you there is another good reason to pop by the men's department and look around?
Consumers and fashion writers are up in arms over what they say is a big difference between men and women's clothing, and we're not just talking about price points or the fact that men's buttons are on a different side that women's. We're also talking about the type of fabric manufacturers use to make our clothes. Cracked notes that women's clothing (especially where blouses and t-shirts are concerned) is actually thinner, which often makes tops more revealing. But why is this a thing?
Fast fashion dictates why women's clothing is thin compared to men's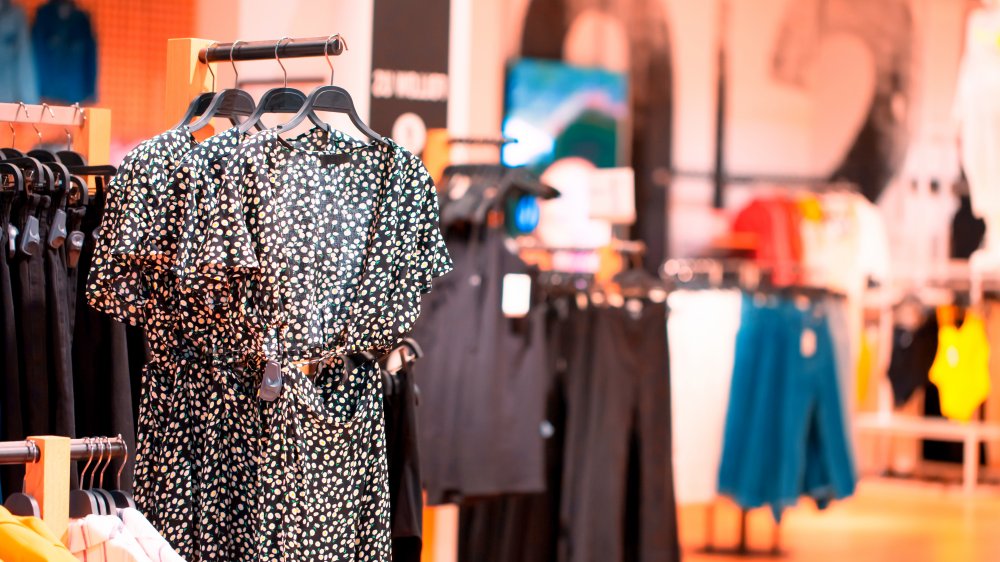 Shutterstock
NPR says the trend of using thinner fabric on women's clothing can be linked to the rise of fast fashion, which is a trend that's been going on for some time now. Because companies like H&M and Zara need to put new things out at a faster (and cheaper) rate, these companies are also cutting corners where they can. This means using cheaper, synthetic materials, as well as making clothes in places where are wages are low and the manufacturing process is unsophisticated. If you can imagine sewing machines literally manned by thousands of workers, that's probably what you'd probably be looking at. 
These conditions make it easy to see how and why fast fashion is cheap, and why clothes often cannot survive more than a few washings. And even though fast fashion has made dressing well more widely available, Simon Collins, dean of fashion at Parsons The New School for Design, isn't happy with their quality standards. "You see some products and it's just garbage. It's just crap. And you sort of fold it up and you think, yeah, you're going to wear it on Saturday night to your party — and then it's literally going to fall apart," he says.
Here's how to check the quality of the clothing you buy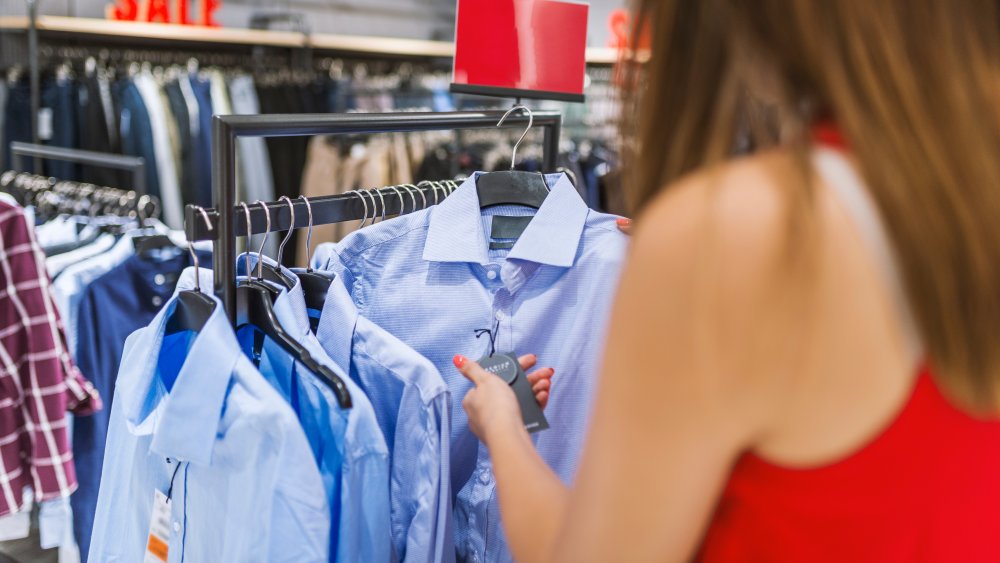 Shutterstock
Because so many of us are deep into the culture of buying fast fashion, Timo Rissanen, co-author of Zero Waste Fashion Design, tells Quartz there is a need for us to change the way we consume, so we're not just blowing good money on bad clothing. So the next time you buy a new top, touch the fabric and ask yourself whether it feels thin and brittle or smooth and hefty. 
"The more fiber there is, the more likely it's going to last longer," Rissanen says. To test this, you might consider holding a garment up to the light so that you can tell how thick its fabric is, or how dense its weave might be. Rissanen also says stretching a small bit of the fabric (particularly if it is a knit) is a good way to tell if something is worth the buy. If the stretched bit doesn't bounce back to its original shape you may want to give that purchase a miss, because it won't be long before that cute top will become just another misshapen discard that takes up space in a landfill.