Cheap But Fun Places To Go On A First Date In 2020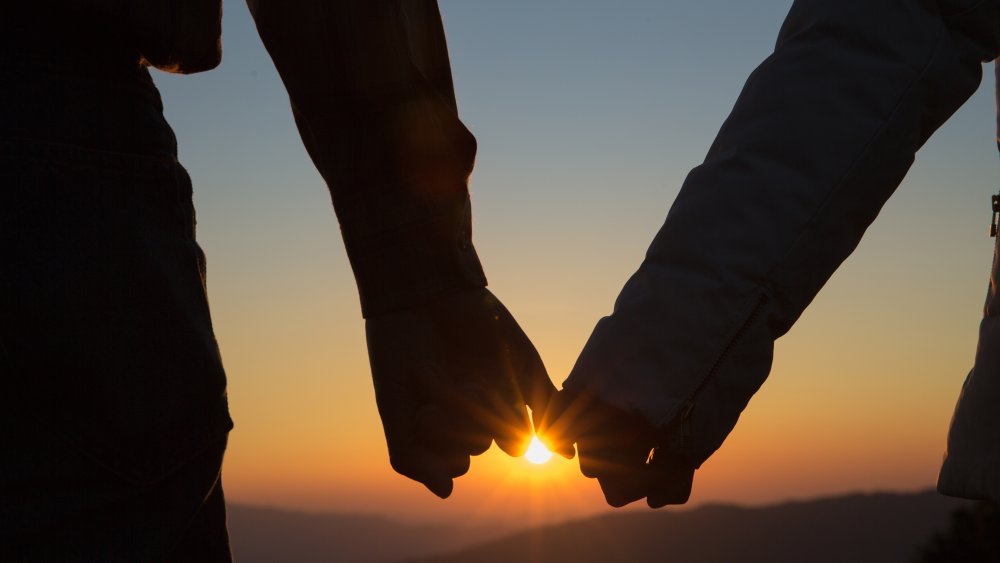 Shutterstock
So you're going to start 2020 off with a new special someone? Or perhaps you're feeling optimistic that you'll have a RomCom moment where the as-yet unmet love of your life magically materializes at your New Year's party in time to share a glass of champagne and midnight kiss? 
Whenever and wherever your new true love arrives, you're going to need some ideas for something to do on that first date, since you can't just sit around staring into each other's eyes (no matter how dreamy those peepers may be). And, since it is a first date, after all, with, admit it, no guarantee that it will be followed up by second and third dates, perhaps you don't want to mortgage the castle in case Prince or Princess Charming turns out to be just another frog.
In the interest of furthering your fairy tale romance, we present the following ideas for budget-friendly first dates that are a bit more creative — and fun — than simply meeting up for coffee.
Go for a walk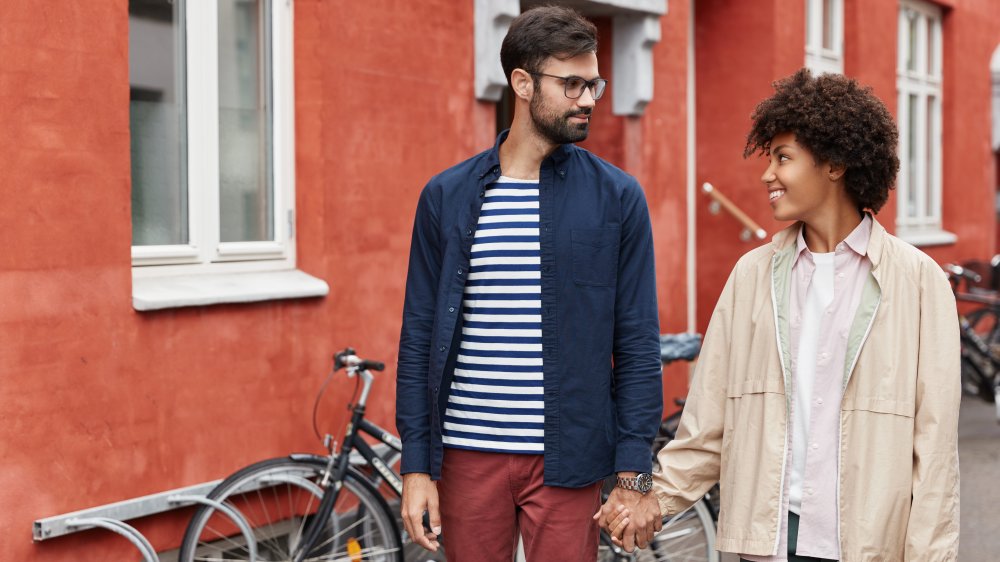 Shutterstock
"Let's take a walk" may sound kind of blah and boring, but actually, according to dating app Zoosk, it rates pretty highly among millennials: it was the fourth most popular date idea for couples in their 20s, after more typical (and pricier) options including dinner, coffee, and movies. 
Walks rated even higher, coming in at number three and edging out movie dates, with couples in their 30s, 50s, and 60s (although evidently not such a hit with daters in their 40s). If both you and your date are pretty physically active and have more time to commit, you can upgrade that gentle stroll around the block to a full-fledged hike, although it's probably best to commit to a shorter one at first before you start planning to through-hike the Appalachian Trail hand-in-hand.
Hit up a book store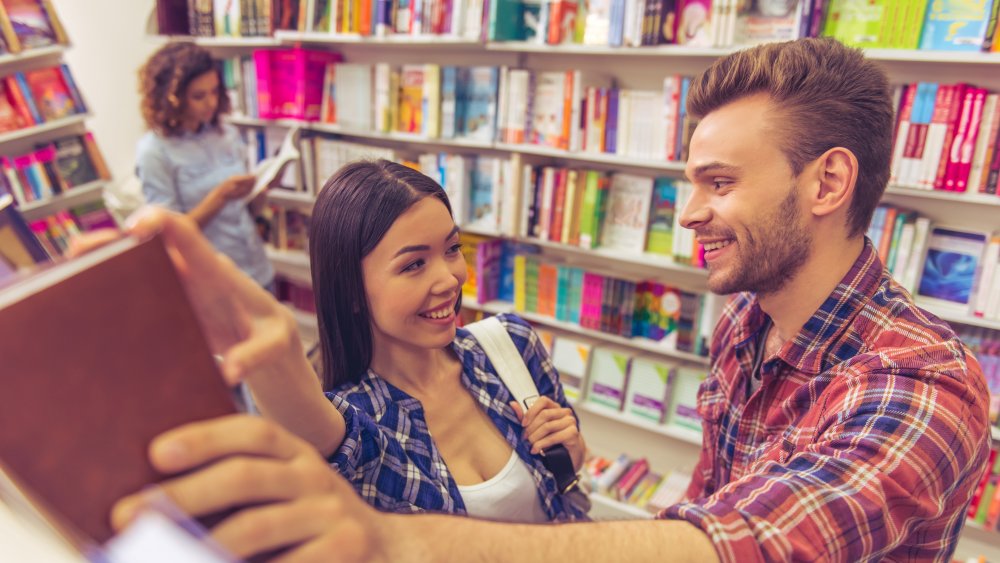 Shutterstock
Did you meet your new boo on Mensa Match? Then you're definitely going to want to plan something intellectual for that first date. 
How about a visit to a book store? That way you can see whether you've got a mutually compatible taste in literature without actually having to go over to each other's houses and check out the bookshelves (or shocking lack thereof). Conveniently, many book stores, both chain and indie, have diversified into the coffee and pastry business as well, so you can wind up your date discussing your fave reads over a cup of chai and a scone.
Check out a museum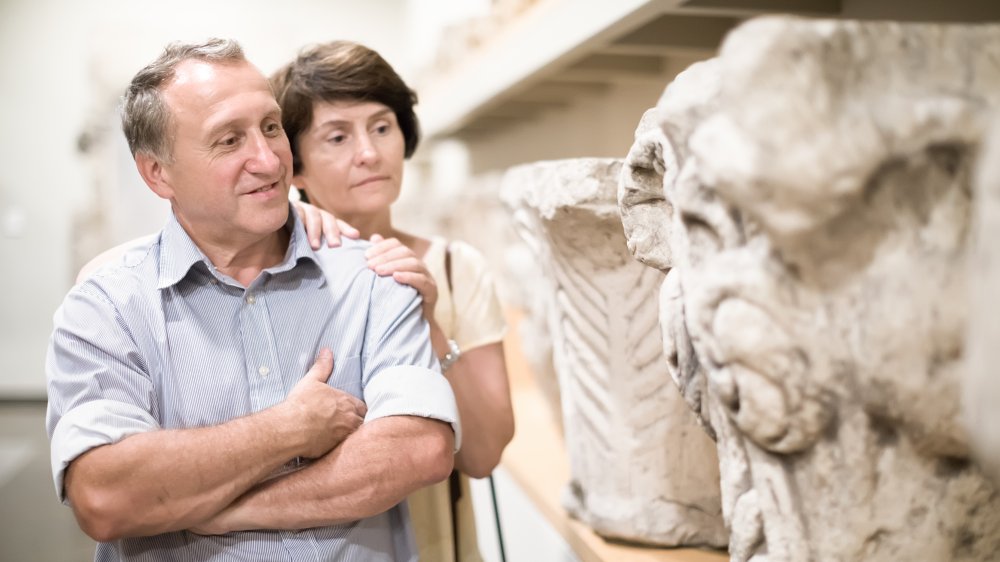 Shutterstock
Another highbrow — yet fun — first date option is a visit to a local museum. Although some museums have fairly steep admissions costs, others are cheap (or even free) to visit, or at least may hold certain free days throughout the year, although keep in mind — museums that are only free on occasion may be crowded with visitors at those times.
You can find a museum to fit almost any interest the two of you may share: there are museums dedicated to art, history, industry, and even oddball stuff like mustard and cockroaches. One destination that is definitely not recommended for a first date, however, is the Museum of Broken Relationships — at least, not unless you want to make sure your first date is also your last.
Visit an animal shelter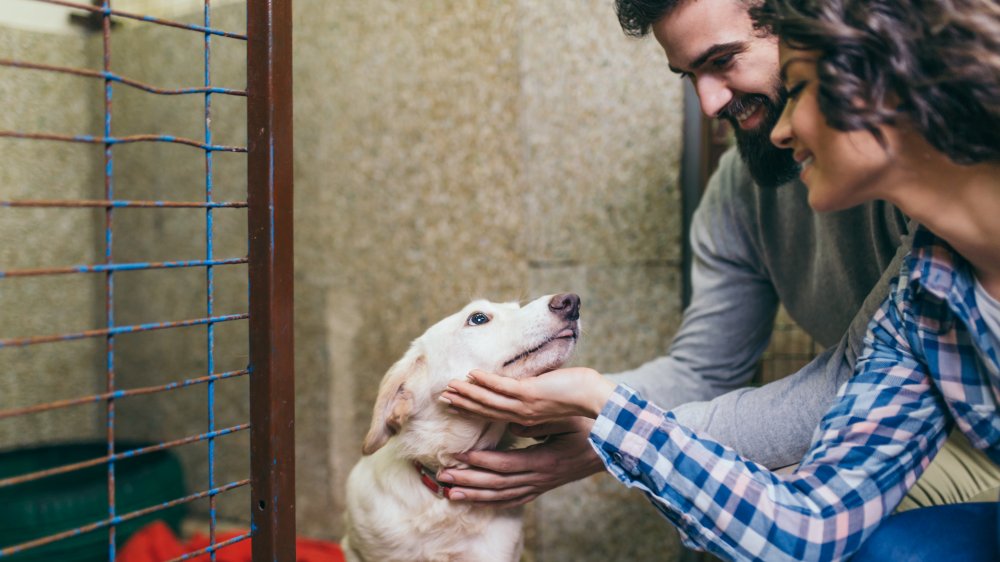 Shutterstock
If you're an animal lover, you want to make sure the person you're dating is, too, right? If you met cute at the dog park, perhaps tangled in your dogs' leashes a la Roger and Anita from 101 Dalmatians, then you've already got a pretty good idea.
If you, like many other couples, first met online (or in-app), however, dating coach Cherry Davis suggests there's no better way to establish your potential partner's pet-friendliness than a visit to some poor little puppers and kitties in need (via BestLife). One caveat: make sure you pick a no-kill shelter; otherwise, your date may take a very dark and depressing turn.
Pack up a picnic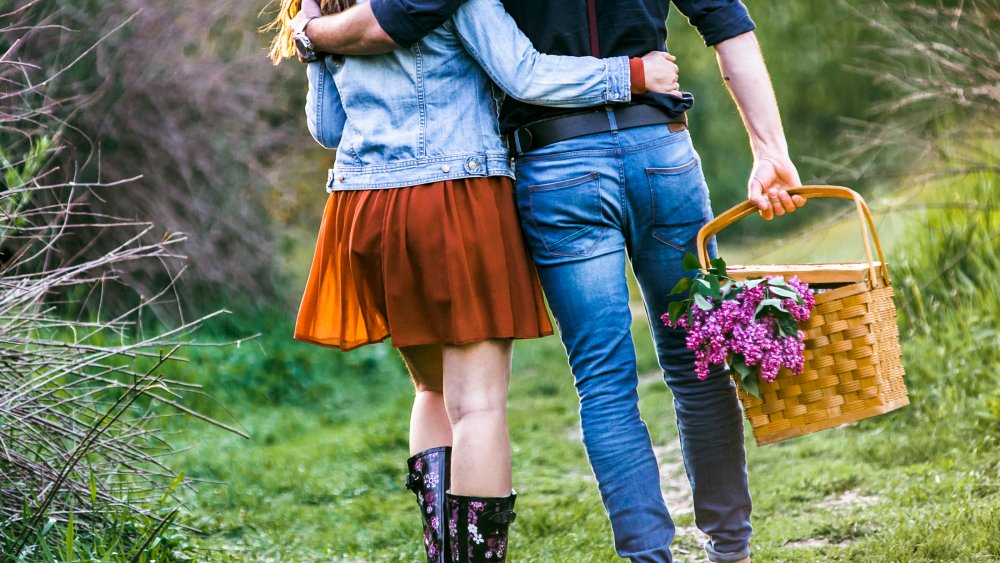 Shutterstock
Here's an idea that you can make as impressive, or as low-key, as you wish: whip up a wide variety of homemade gourmet goodies, cruise the aisles of Trader Joe's for ready-to-eat snacks, or simply stop by a Subway for a couple of footlongs to go. Grab your sweetie, hit the park, and... oops, maybe should have remembered to bring a blanket, since nothing doesn't say romance like ants crawling up your leg.
But what if you live in a cold climate, and your first date occurs in the wintertime? You could always have an indoor picnic in your home, but if you want to up the romance level, scout out the public buildings in your area to see if there are any with atriums or indoor garden areas. Upicnic.com offers a list of perfect indoor picnic spots if you happen to live in NYC, but even if you don't, you might be able to find similar warm, yet green, spaces that will help you turn a dreary winter day into the kind of spring that will lightly turn your fancy to thoughts of love.