The Best Way To Fight Dry Skin In The Winter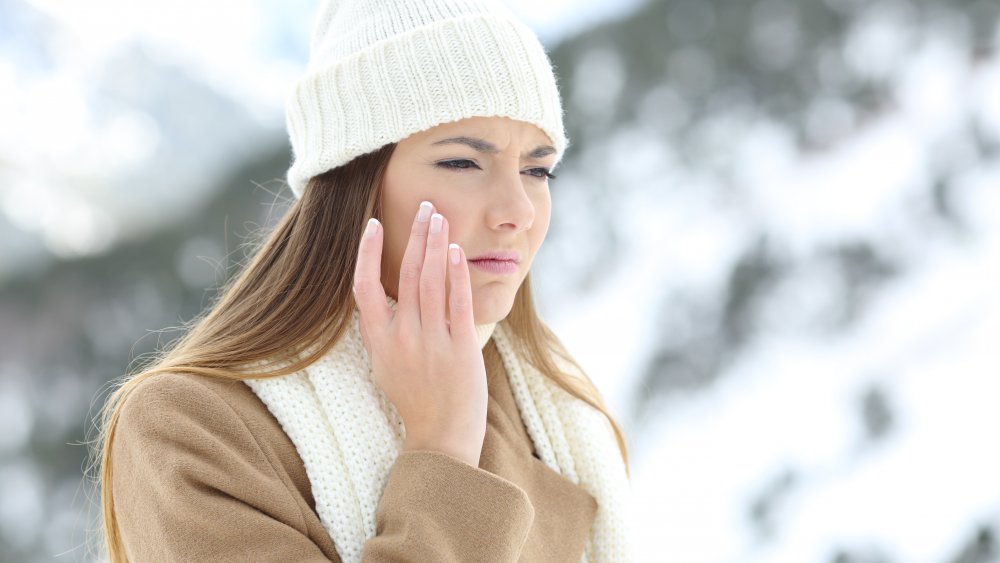 Shutterstock
If there's one thing we hate about the winter, it's how it affects our skin. As soon a there's bitterness in the air, there's bound to be some part of our body that can't handle it, especially the parts that are exposed — like our face or hands. According to dermatologist Shari Marchbein, M.D., the best way to fight dry skin in the winter is to prevent it from happening in the first place. 
Speaking to Vogue, Marchbein revealed that it's not just the air outside you need to watch out for. You should also make sure your indoor air is not too warm or too cold, both of which could create even more dryness. To boost moisture in the air, Marchbein recommends investing in a humidifier for the bedroom, which can have an amazing impact on your skin.
Secondly, Marchbein shared that one of the best ways to combat dry winter skin is to simply make sure you are feeding yourself the right nutrients. It's vital you stay hydrated, avoid any form of diuretic, and eat a diet that's rich in healthy fats to maintain healthy, strong, and supple skin. 
Always add a thick moisturiser to your winter skincare regime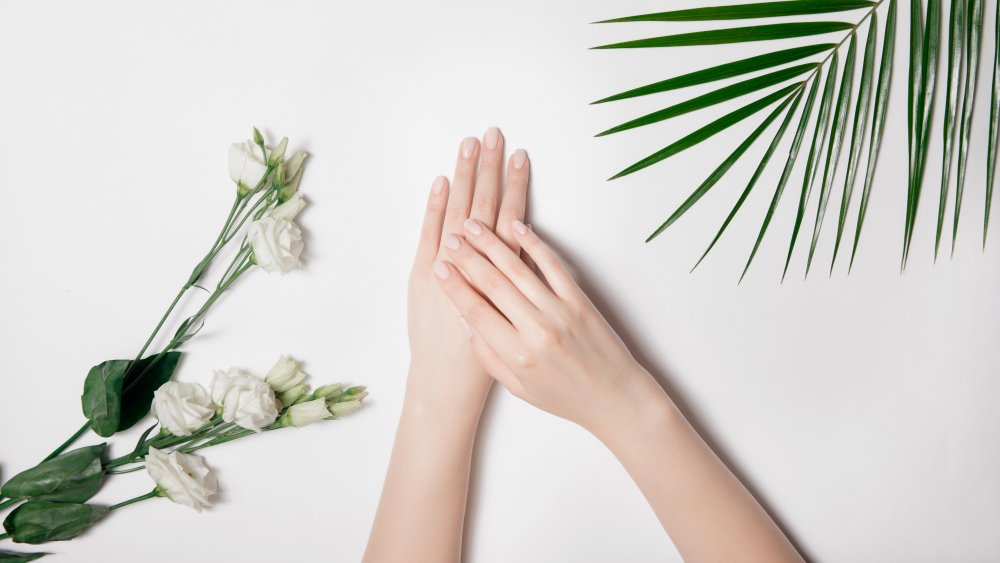 Shutterstock
Lastly, you need to update your skincare regime according to the season. In winter, "A really gentle cleanser, like Cetaphil, is a great option that won't strip skin of its natural oils," says Marchbein. She also recommends daily use of an antioxidant serum, sunscreen, and a thick facial moisturizer. For best results, she says, "Look for creams, rather than lotions, that are made with ceramides and hyaluronic acid."  
Though many believe exfoliation dries out the skin, Marchbein suggests exfoliating twice a week in the colder months, as it will allow your skin to absorb more of the products you apply. "Pick up a gentle scrub," advised Marchbein, "something with a mild glycolic or lactic acid to get off the dead skin." When showering, she recommends no more than five minutes in a warm shower as it can actually contribute to dry skin and dehydration. Don't forget to lather body moisturizer all over yourself as soon as you step out of the shower, too!