Thrift Store Items You Should Watch For In 2020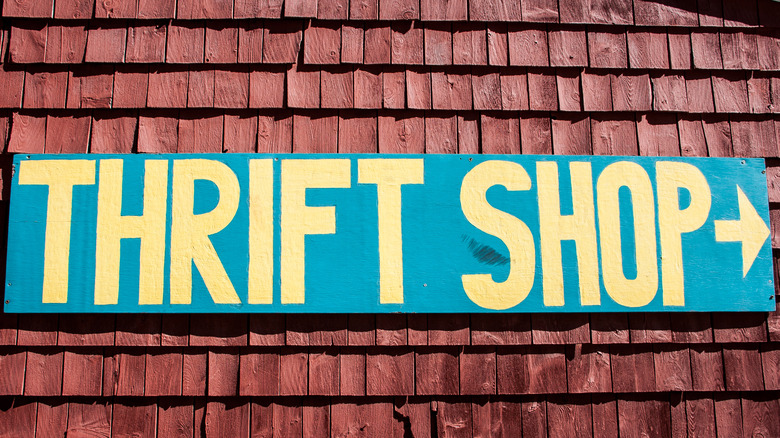 Shutterstock
Is one of your New Year's resolutions for 2020 going to involve saving money? As you're no doubt aware, one of the best ways to pare down your spending is to look for used items instead of buying brand new, and what better place to score a bargain than your friendly local thrift store? 
Thrift store shopping at its worst can make for some cheap entertainment, and at best can be a great source of budget basics and luxury items alike, as long as you know which items to avoid. Plus, there's always the added incentive of scoring that once-in-a-lifetime find, something that's worth way more than the few bucks you dropped on it. While you're unlikely to wind up on Antiques Roadshow hearing the joyful news that you've just become a millionaire thanks to that Goya you found at Goodwill, there's a chance you might find something that could net you a tidy profit on Etsy or eBay.
Wooden furniture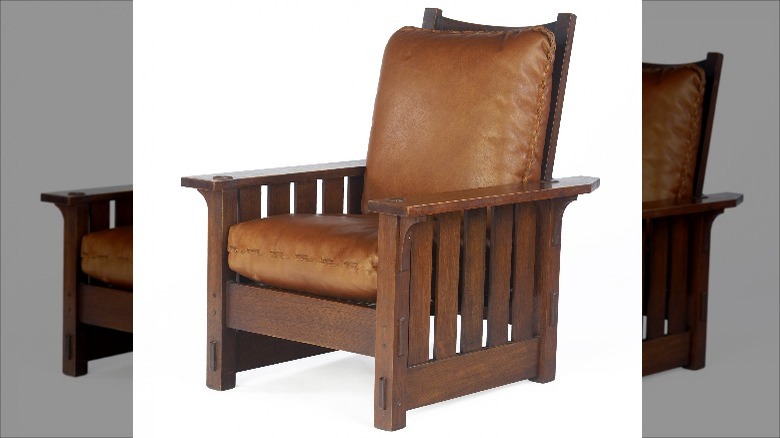 Shutterstock
If you're in need of some household furnishings but think your budget will only allow for cheap particleboard junk, think again. Many thrift stores are a treasure trove of sturdy wooden furniture that's stood the test of time to date and is likely to hold up for a good while longer.
If the furniture is just for your own personal use, pick whatever you like, as long as you've got a means to transport it home. If you don't have a pickup truck or a friend who owns one, you can always check on Craigslist for moving helpers, or ask the thrift store manager if there are any local movers they contract with.
If, however, you're thinking resale value, what's currently in vogue, according to Good Housekeeping, is Mission- and Craftsman-style furniture from the turn of the last century. Although it's unlikely you're going to make the find of a lifetime at your Salvation Army store, if you do happen to come across an unrecognized Gustav Stickley piece, then you've truly hit the jackpot.
Fancy picture frames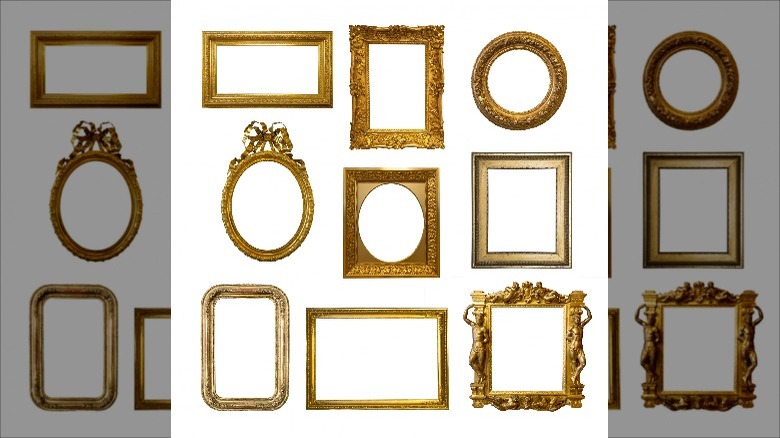 You may not think of thrift stores as great places to buy the kind of art you'd actually want to hang on your walls (unless you still think there may be a Picasso lurking behind every paint-by-numbers disaster). While the actual "art" may be a bit hard on the eyeballs, try to ignore it and instead look at what's surrounding the painting — the frame. Is this something that appeals to you? Mental Floss suggests you can easily remove the frame's former contents and pop in your own photos or other images once you get it home.
What's more, particularly fancy and elaborate frames may, in fact, offer some intrinsic value of their own. Money Pantry lists picture frames as one of their top picks for "thrift store flipping" — the fine art of selling your finds online for significantly more than what you paid for them.
Vintage kitchenware and silverware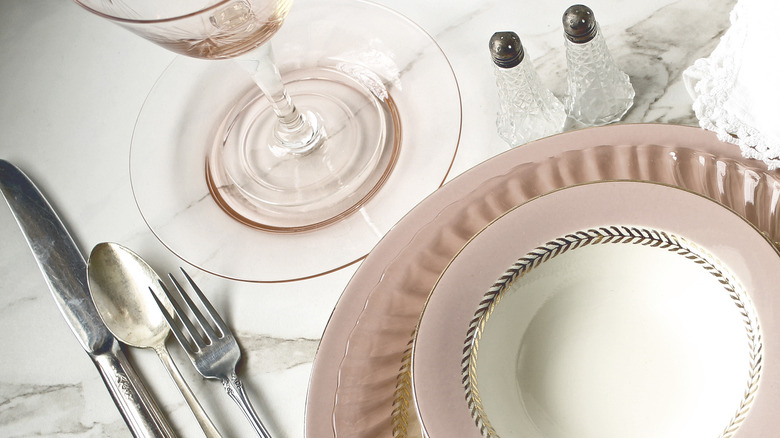 Shutterstock
Take a second look at all those unwanted, unloved items piled up on the shelves in the thrift store kitchenware aisle. Do you see any vintage Pyrex? What about Depression glass, or the milky mint-green dishware known as Jadeite? Even old canning jars (particularly the Ball brand) can have value to collectors, according to Good Housekeeping.
Be sure to check out the silverware, too. Does any of it look tarnished? This might indicate that it is, in fact, made out of real silver rather than stainless steel. A little silver polish (something you can easily DIY using only baking soda, aluminum foil, and water) and that silver will be shining like new. If you can find an entire set of silver flatware, then you've scored quite the thrift shop coup.
Vinyl record albums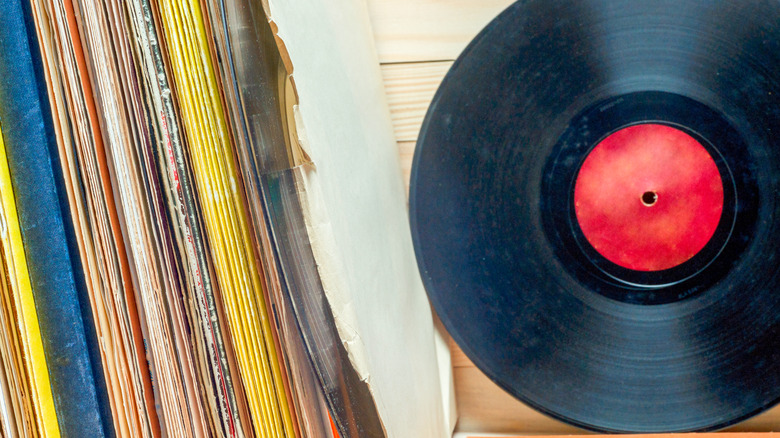 Shutterstock
While just about everybody else seems to know that vinyl's back in style, the one group of people who appear unaffected by this information are the ones setting the prices at many thrift stores. Perhaps conditioned by decades of having vinyl records just sitting and moldering in back-of-the store bins, many thrift store managers are happy to unload any and all vinyl on hand for ridiculously low prices. 
While not every vinyl record is a long-lost classic, it won't take you but a moment to Google up a few websites to price check your thrift store finds. Money Pantry does caution, however, that you should remember to check any vinyl record's condition before purchasing since any scratched and warped records may not play — nor will they sell.