The Real Reason People Wear Fascinators To Weddings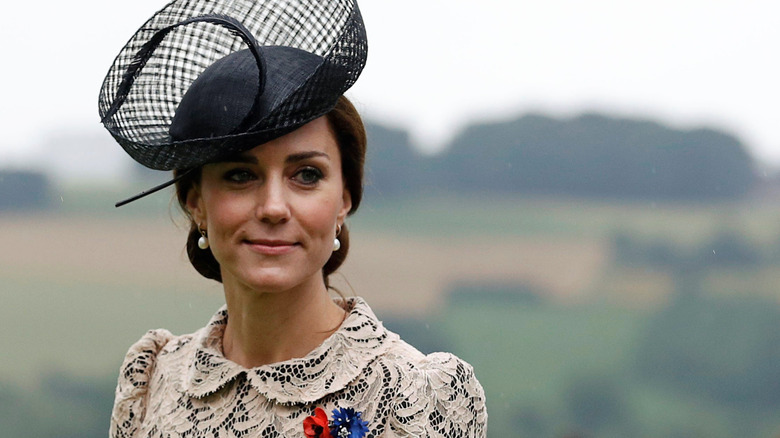 Pool/Getty Images
If you paid as much attention to the wedding of Prince Harry and Meghan Markle as we did, you'll know that fascinators and hats adorned the heads of almost every female guest in attendance. From Victoria Beckham to Serena Williams and Amal Clooney, there was no head left bare, and given it's not something we see often at weddings in the U.S., we can't help but wonder why? Is this the norm in England? What's the real reason people wear fascinators to weddings?
"When it comes to a special occasion in British society, the special occasion is not complete without a hat," Hilary Alexander, former fashion director at the Daily Telegraph, told ABC News. "There has to be a hat. It's part of the social fabric." Diana Mather, a senior tutor at The English Manner, agrees, explaining to the BBC,  "Up until the 1950s ladies were very seldom seen without a hat as it was not considered 'the thing' for ladies to show their hair in public." Since then, fashion has evolved and Mather claims fascinators and hats are now only ever worn on more formal occasions.
Fascinators at weddings is a British tradition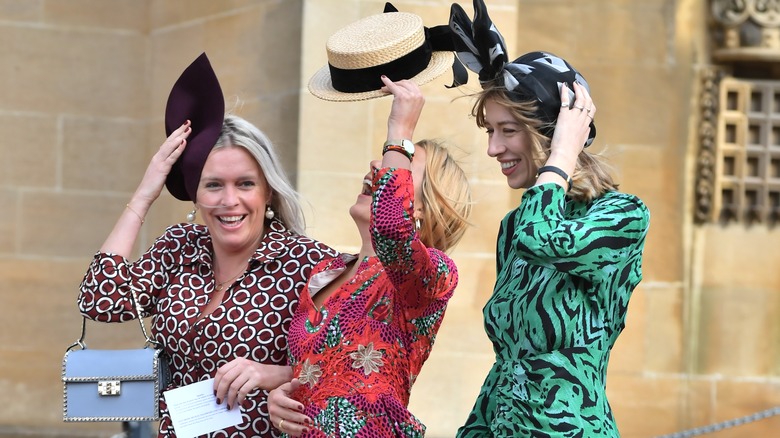 Wpa Pool/Getty Images
While Bustle believes fascinators at weddings is British tradition based on royal protocol that dictates all women must wear hats to weddings and formal occasions, it's a tradition that extends beyond the royal family. Even today, many British people encourage their wedding guests to wear hats when stating the dress code. Alexander explains, "For most people, the hat is quite serious and frivolous at the same time. It completes the outfit and it's a finishing touch." Marie Galvin of Marie Galvin Fine Millinery in Boston adds, "For some women it represents a status symbol or honoring tradition, for others it's pure fun" (via Brides).
As expected, there is also a right way and wrong way to wear fascinators and hats. Lisa Forde, a party etiquette expert, told Woman & Home (via Bustle), "If an A-line skirt is selected, it is important to ensure that the hat's brim width balances out the volume of the skirt. If the outfit is very tailored, a more simple hat will be selected." When in doubt, look to royals.