What Exactly Does A Hot Oil Treatment Do To Your Hair?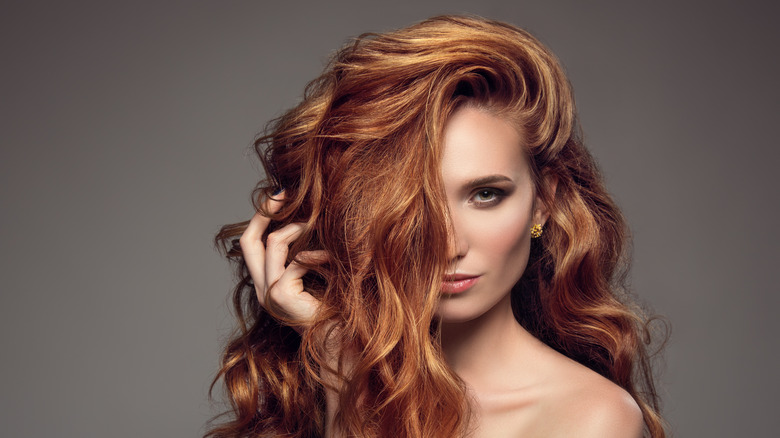 Shutterstock
Hot oil hair treatments are slowly trickling into the mainstream, and just like every other hair and beauty trend, we want to know all about them. What is a hot oil hair treatment? And, more importantly, what does a hot oil hair treatment actually do for hair?
Apparently, it's less about the oil and more about the heat. "The idea with heat is that it breaks down the bonds and helps coat it better," board-certified dermatologist Dr. Doris Day told MindBodyGreen. 
"Technically, steam causes cuticle swelling, and whatever is applied to the hair during the time the cuticle is swollen can absorb into the shaft," Dr. Yolana Lenzy of Lenzy Dermatology further explained to Refinery29. 
Basically, hot oil hair treatments are believed to be a type of deep hair treatment that allows oils to penetrate the hair deeper than ever, boasting numerous benefits.
Hot oil hair treatments can protect hair from breakages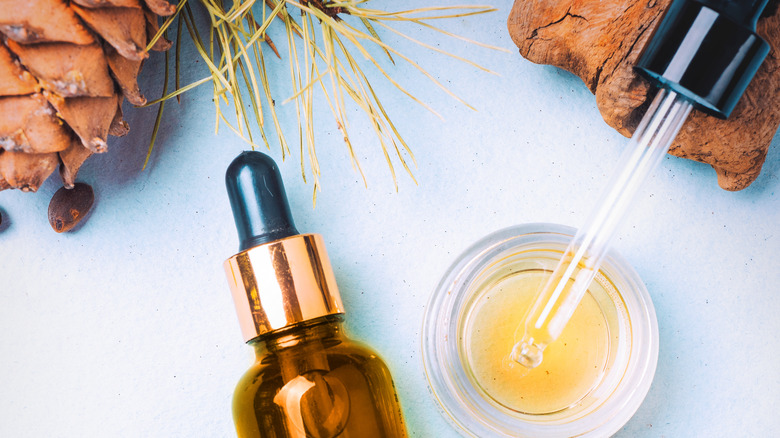 Shutterstock
MindBodyGreen points to a couple of different studies to detail the benefits of hot oil hair treatments. One study found that when used before washing, hot oil hair treatments were seen to protect hair against damage and breakage, while another found that it can even be a nice hack to reduce frizz. 
Hairstylist Clay Nielson believes hot oil hair treatments are also a great way to add shine. "Oils are a great natural way to coat the hair and make it appear healthier and less dull," he told MindBodyGreen. However, it's worth noting that results tend to vary based on hair type and hair length, and it's most likely to work best on hair that is dry or thick, rather than fine or thin. 
If you're thinking about doing the treatment, the key to be mindful of how much you use. "Always, with oils, you need to watch how much you are using and how often," licensed cosmetologist and hairstylist Gabrielle Corney told MindBodyGreen. "Because too much can result in weight and buildup."