Here's How Many Tattoos The Hosts Of The View Have
Daytime talk show The View, currently in its 23rd season (has it really been that long? yeesh!), is hosted by five different women: comedians Whoopi Goldberg and Joy Behar, lawyer-turned-journalist Sunny Hostin, former senator's daughter-turned-political commentator Meghan McCain, and news reporter Abby Huntsman (via USA Today). Of these five women, only two are known to have tattoos: Whoopi Goldberg has two, while Meghan McCain has just one.
Perhaps Joy Behar deserves a few brownie points, though, for inspiring a Twitter user named Matt Harkins to tattoo her face, along with the slogan "Live Joyfully," on his arm. Yes, really.
Meghan McCain's tattoo is a spring break mistake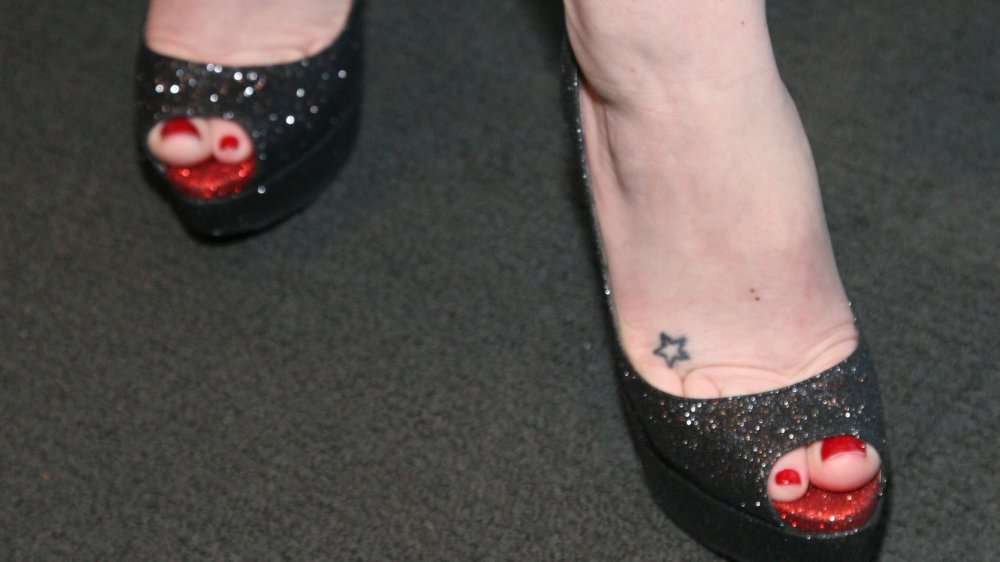 John W. Ferguson/Getty Images
Meghan McCain has a tiny tattoo of a star on her right foot. In a 2008 interview with Glamour, she spoke of wanting to get another one, and said she almost added another star on Super Tuesday of that year. She also promised that if her brother Jimmy, a Marine, was deployed again, they would both get matching tattoos.
By 2016, however, she seemed to have changed her mind about getting inked up. A tweet of hers from that year acknowledged "a very old tattoo on my right foot from college," but advised her followers: "Don't get tattoos on spring break kids. "
Whoopi Goldberg's dragon tattoo symbolizes protection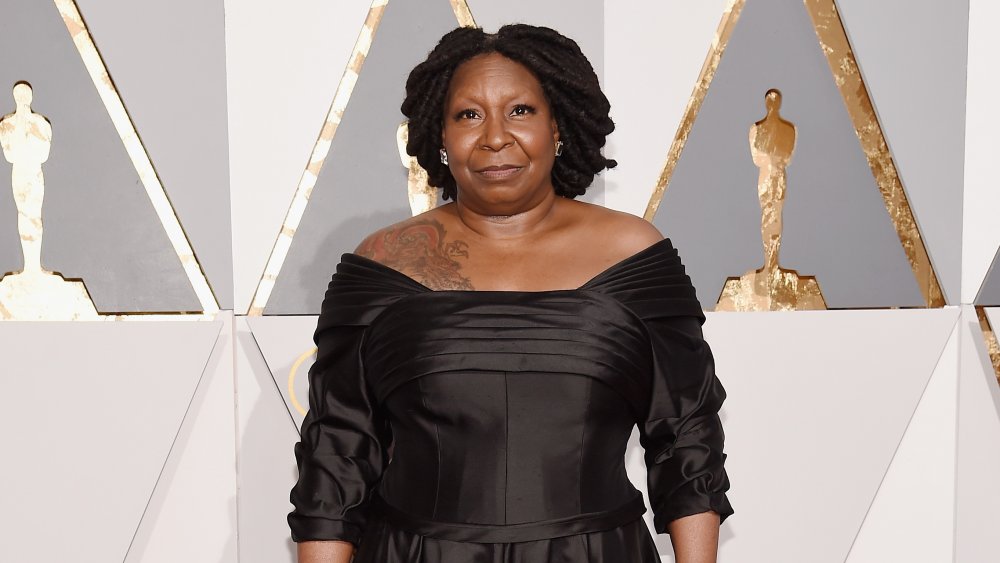 Kevork Djansezian/Getty Images
Whoopi Goldberg, who at 64 is one of the senior hosts of The View (via IMDb), is nevertheless the most tatted up. On her left shoulder she sports an image of Peanuts character Woodstock, but the tattoo that had everybody talking was the one she revealed in all (well, most of) its glory at the 2016 Oscars: a great big gorgeous Chinese dragon on her right shoulder and upper chest area. While this tattoo had seldom before been seen in public, the portrait neckline of the elegant black dress Whoopi wore on the red carpet that night showed off the slightly faded, but still lovely, colors of a tattoo that celebrates her love of dragons. To Whoopi, dragons symbolize protection and make her feel safe (via Romper).
One thing that certainly seems safe is Whoopi's hosting gig on The View, at least for as long as she wants that job. Despite all of the purported backstage feuding and fighting she's been involved in, Whoopi is still seen as being absolutely crucial to the show's success, if not the key to its continued survival (via Cheat Sheet). Guess that lucky dragon must really be working for Whoopi. Perhaps the other un-tattooed hosts of The View might want to consider getting a little ink of their own.